Trending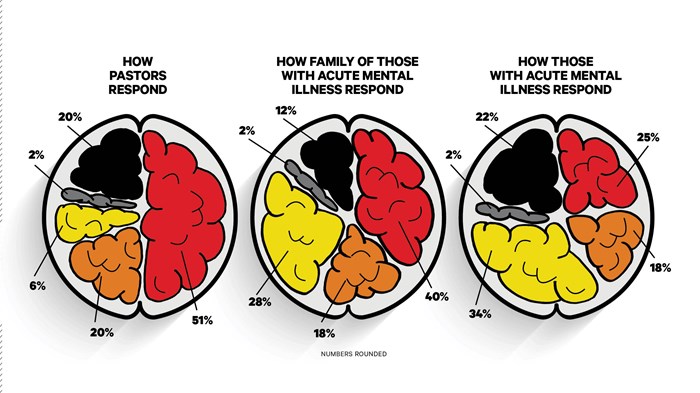 Faith or therapy first?
LifeWay Research asked three groups of Protestants—pastors, family members of people with acute mental illness (severe depression, bipolar disorder, or schizophrenia), and those with such illnesses—when "psychological therapy" should be used. Before "sharing spiritual principles"? After? Few opposed therapy, though many were unsure.
"What's left to say?" began Rick Warren, the 28th speaker at Pope Francis's high-profile marriage conference. Still, the Saddleback Church pastor received a standing ovation at the Vatican after he laid out an eight-step "action plan" to support and celebrate marriage. Other Protestant speakers included theologian N. T. Wright, Southern Baptist Russell Moore, Bruderhof pastor Johann Christoph Arnold, and black church scholar Jacqueline C. Rivers. Another marriage conference this September will bring Francis to Philadelphia for his first US visit.
Churches can stop worrying that their pastors' best benefit will be taken away by an atheist group's lawsuit—for now. The Seventh Circuit Court of Appeals overturned a lower court's high-profile decision that pastor housing allowances are unconstitutional. Since the Freedom From Religion Foundation hadn't sought the allowance for its own leaders, the court said, it had no right to challenge the 60-year-old tax break. The Department of Justice has argued that atheists would qualify as "ministers of the gospel" under IRS guidelines. Legal expert Richard Hammar cautions it isn't clear that the IRS would agree.
1