true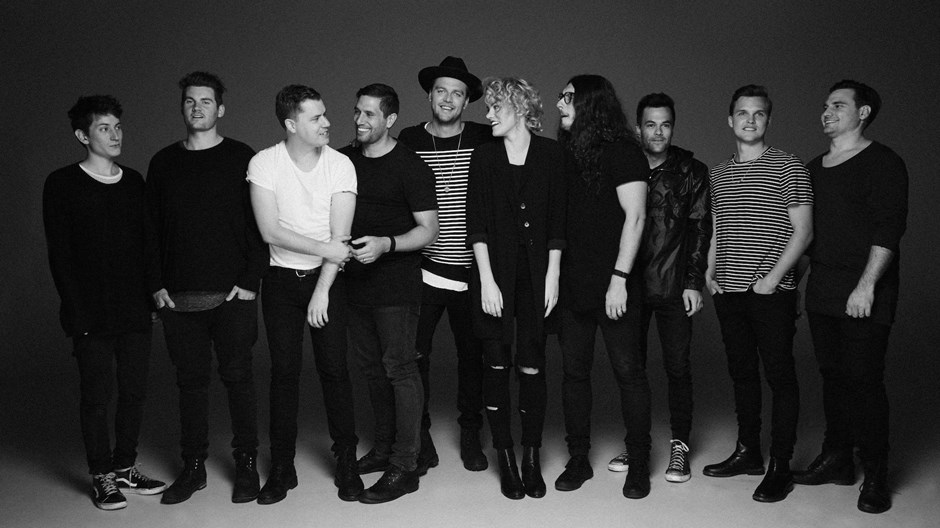 Image: Hillsong United
The worship music powerhouse out of Hillsong Church in Sydney has created some of evangelicals' favorite worship songs of the past decade: "Mighty to Save," "Desert Song," "The Stand," and many more.
But "Oceans (Where Feet May Fail)" by Hillsong United has blown them all out of the water with its commercial staying power.
It's been on the Billboard Hot Christian Songs list longer than any other Christian single. Though it came out more than two years ago, "Oceans" ranked No. 1 as recently as last month, based on radio airplay, sales, and digital streaming. (It's currently No. 2.)
From Zion, Hillsong United's quickest and best-selling album, the now-platinum "Oceans" first swelled to the top of the chart in December 2013, where it stayed for 50 consecutive weeks—another record.
On YouTube, the 9-minute-long lyric video for "Oceans" has 35 million views, more than any posted by Hillsong, and a performance in Relevant Magazine's studios also continues to be hugely popular, with 17.5 million.
Worshippers have sung out, "Call me out upon the water…" at hundreds of Christian gatherings; "Oceans" currently ranks 3rd among songs licensed by churches through CCLI. Plus, the song has received some mainstream exposure: pop singer Selena Gomez said she plays it in her dressing room, and a contestant performed "Oceans" on the latest season of The Voice.
In anticipation of the May 26 release of their newest album, Empires, Hillsong United recently performed on the Today show. Their newest single, "Touch the Sky," is fifth on the Billboard Christian charts and features Taya Smith, the soloist on "Oceans."
So why is "Oceans" still so popular? Here's what worship music experts had to say:
Tanya Riches, Hillsong collaborator, singer, and researcher at the University of Birmingham's Cadbury Centre:
There is a huge demand for songs women can lead, and for this reason a popular congregational song sung by a female is always going to stick around. There's no doubt that Taya manages the fine balance, as she holds her own with the boys but has also brought a distinctly feminine sound back to United. She's a very unique talent but has a great worship pastor, Cassandra Langton, and a long heritage she's inherited from Darlene Zschech.
The lyrics of "Oceans" are modern but also timeless, which fits Taya's quirkiness completely. It could be sung in this generation, or a century ago. It echoes the fears of missionaries heading off to do work overseas. Some of the greatest songs "I Surrender All" and "Amazing Grace" are linked to the sea. In that sense, maybe it connects the current church to the faithfulness of those in the generations before us.
Wen Reagan, contemporary worship music historian and doctoral candidate at Duke Divinity School:
I think it's return to the Billboard No. 1 is probably a result of its play on The Voice and its rising popularity on CCLI's Top 25, where it's currently sitting at No. 3.
CCLI can be slow build; it can take a good amount of time for songs to climb up CCLI charts (months or years), but once they do, they generally have longevity. So I would imagine the [No. 1 Billboard ranking] is the fruit of a long build in churches that spilled over.
It's a good Hillsong song. The lyrics are some of their better ones, and match a trend—to write more compelling lyrics that employ a wider array of language and imagery beyond the traditional Christian worship music language steeped in a one-on-one love relationship with God.
Hillary Jane, Christian hip-hop performer:
The response [to my cover of "Oceans"] has been great. Whenever I do shows the host always asks me to play "Oceans" even if I'm not doing a worship set. I love singing a song the whole crowd knows. It's a catchy song in an easy key to sing. That plays a big factor into music, spiritual or not.
"Wherever you would call me" is probably one of the most important lines in the song in my opinion. I love a sobering reminder that we will not always be on the mountaintop; God himself draws us into the valleys for our own good.
W. David O. Taylor, assistant professor of theology and culture at Fuller Theological Seminary (full response here):
Textually, the song combines typical elements of a charismatic-Pentecostal sensibility. If you will, it is the perfect charismatic-Pentecostal song. In the language of "my faith will stand," you have the element of a resilient faith, a faith that is able to overcome all odds. Whatever else a charismatic Christian may believe, he or she believes that God really gives a faith that moves mountains and a faith that stands, precisely because Christ stands with us, come hell or high water.
When you take the text and the music and add it to the video iterations of the song, add a pinch of hipster fashion, you get a worship song that rewards, at least for the charismatic, Pentecostal Christian, if not for plenty of others, repeated hearing—and, of course, singing.
Ellie Holcomb, CCM singer-songwriter:
The imagery and melody are strong, but lovely. They both have a lot of space, which seems to be something that we tend to shy away from, especially with songs on the radio. We typically fill up every moment musically, which isn't wrong, but "Oceans" gives us space to sit in the truth and invitation of what is being sung. There is space to be still and rest, even as you sing, "My soul will rest in your embrace." I think that's a unique strength this song carries, space to absorb the prayers being sung.
This song points us to look into the face of our ever-faithful Jesus, and it bravely asks him to take us to these very places, to deep water where our feet may fail that we might see his faithfulness in with fresh eyes as we're forced to rely on his strength and presence to carry us through.
These remarks have been edited for length.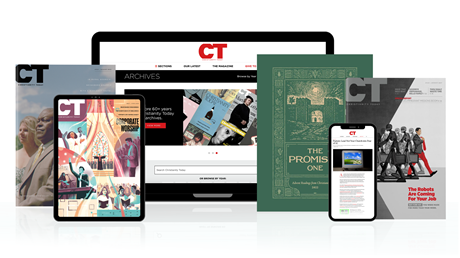 Subscribe to Christianity Today and get access to this article plus 65+ years of archives.
Home delivery of CT magazine
Complete access to articles on ChristianityToday.com
Over 120 years of magazine archives plus full access to all of CT's online archives
Subscribe Now
'Oceans' Keeps Rising
'Oceans' Keeps Rising