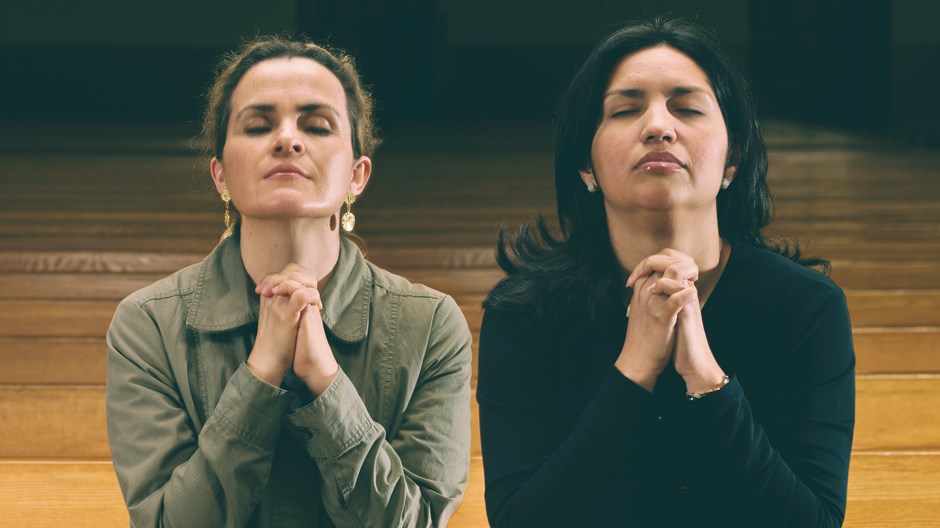 Image: iStock
Scene 1: The setting is the Baptist church I used to attend. I walk in just before the service starts, prepared to notice all the glaring deficiencies that caused me to leave the Baptist tradition a couple of years earlier. Now I am an Anglican, and, like many in my newfound tribe, my besetting vice is believing that I have a corner on the rich treasures of Christian history. I expect to wince when I open the bulletin and see that there will be no Communion today. I expect to groan at the plain language and the absence of formal prayers.
Then, sitting with some of my dearest friends who still belong to the church, I experience something else entirely. To my surprise, I'm keenly aware of solidarity with these hand-raising believers. I know all their flaws with the sort of intimacy achieved only by long familiarity, but, through it all, I'm reminded that we share the same baptism. And nothing—not even a midlife change in church affiliation—can cancel that watery bond that is stronger than the bulkiest anchor chain.
Scene 2: The setting is an Anglican church, where I now worship. Sitting beside me is my Catholic friend Ron. We kneel at the same time and pray in unison. We recite the same creed aloud—"I believe in God, the Father Almighty . . . and in Jesus Christ, his only Son, our Lord"—and we make the same prayer of confession.
When it comes time for Communion, I walk forward to the priest and cup my hands to receive the bread. Ron steps to the altar rail beside me. He crosses his arms over his chest to indicate that he won't receive the bread and the wine, in obedience to his church's teachings which preclude Catholics from taking Communion with other traditions until theological unity is achieved.
My priest prays a blessing over Ron as I tip the chalice to my lips. Together we walk back to the pew and kneel to pray. Ron is at my elbow, bowing next to me. I think I hear him repeating the words I'm whispering: "Father, I ask for those who believe, that we all may be one."
Scene 3: A short time later, Ron invites me to Mass. I say yes, happily. I know most of the liturgy: it follows the same ancient Christian pattern as the Anglican service. Ron opens the red book that contains the prayers and hymns, and points me to the right places. We sing loudly together, making good use of our Baptist childhood hymn-singing prowess. And again, we kneel at the same times and pray with the same words.
Like Ron did at my church, I approach the priest with my arms crossed. The priest prays a blessing over me but doesn't offer the bread and the wine, since I am not a member of the Catholic Church and haven't made my confession to a priest. I walk back to the pew knowing that Ron and I have both been baptized in the same Triune name. And I also know that I am sad, newly impressed with the vastness of the gulf that keeps us from eating at the same table.
While we wait for God to heal the fractured body of Christ, we look for concrete ways to signal that God will one day do just that.
What do these scenes have in common? Among other things, this: While we wait for God to heal the fractured body of Christ, some of my friends and I are looking for concrete ways to express our confidence that God will one day do just that. The apostle Paul envisions a time when the church will "together . . . with one voice glorify the God and Father of our Lord Jesus Christ" (Rom. 15:6, esv). In small ways that sometimes seem ineffectual, my friends and I are looking to experience some foretaste of that moment. We're trying to follow the advice of Baptist scholar Steven Harmon:
If you are well-grounded in a denominational tradition and continue to be actively involved in the worship, work, and witness of a specific local church belonging to that tradition, there's no substitute for learning about another denomination by intentionally and regularly participating in its worship and taking up its practices of personal devotion.
We, as individual believers, can't solve the problem of how all the baptized believers may come to share the same Lord's Supper. We can't assume that occasionally worshiping together will heal real denominational differences and divisions. What we can do is say with our bodies that, in spite of those divisions, we belong together, kneeling side by side, partaking of the gifts the Spirit has distributed to us.
Wesley Hill teaches New Testament at Trinity School for Ministry in Ambridge, Pennsylvania,
and is writing a book about friendship.
Have something to add about this? See something we missed? Share your feedback here.
Wayfaring
Wesley Hill teaches New Testament at Trinity School for Ministry in Ambridge, Pennsylvania. His book Spiritual Friendship will be released from Brazos Press in early 2015.
Previous Wayfaring Columns: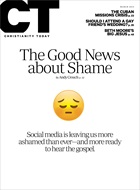 This article is from the March 2015 issue.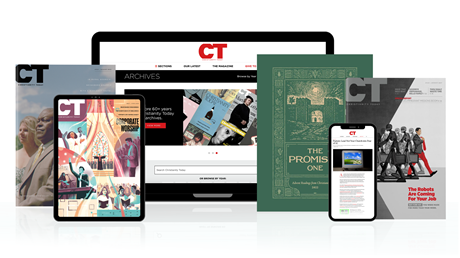 Subscribe to Christianity Today and get access to this article plus 65+ years of archives.
Home delivery of CT magazine
Complete access to articles on ChristianityToday.com
Over 120 years of magazine archives plus full access to all of CT's online archives
Subscribe Now
Do-It-Yourself Church Unity
Do-It-Yourself Church Unity