true
The Religious Roots of Protest
How justice movements have co-opted the church's music.
David Neff
| March 18, 2015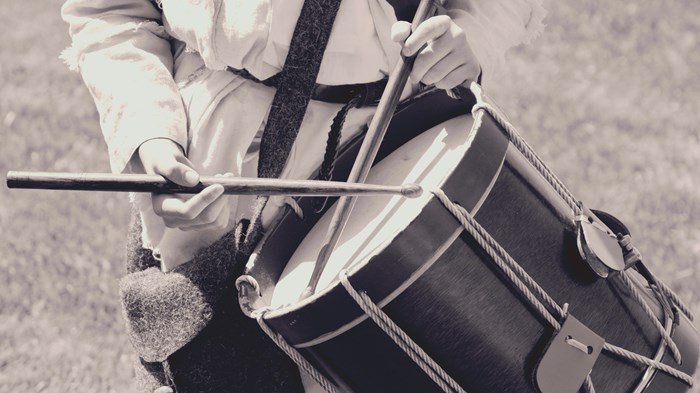 Image: Shutterstock
When I was growing up in Sheboygan, Wisconsin, we listened to the news every evening on WHBL. But first we had to listen to the sponsor's theme song, "Solidarity Forever," Ralph Chaplin's revolutionary 1915 union anthem. The melody was familiar: "The Battle Hymn of the Republic."
During my elementary-school years, the United Auto Workers struggled with Kohler, the local manufacturer of toilets, sinks, and bathtubs. For six years, Kohler had refused the strikers' demands and ignored judgments by courts and the National Labor Relations Board. The union waged a campaign of violence and intimidation against nonunion employees who showed up for work, bribing public officials to look away. Those years forever tainted the way I hear "The Battle Hymn."
Like "Solidarity Forever," the Civil War anthem was adapted in the service of a cause. The tune was sung in frontier camp meetings with the words, "Oh! Brothers will you meet me on Canaan's happy shore?" In 1861, a band of Union soldiers from Massachusetts used the tune to pay tribute to abolitionist John Brown, who had perished two years earlier trying to spark a slave rebellion.
Julia Ward Howe, an abolitionist poet who later founded woman suffrage organizations, heard a Wisconsin regiment sing about Brown. She wrote "Battle Hymn" in one night, calling Union forces to "die to make men free" in imitation of Jesus, who "died to make men holy."
Many other sacred songs have been co-opted by social causes, often losing or watering down their religious content. In 1931, striking coal miners in West Virginia transformed the hymn "I Shall Not Be Moved" ...
1