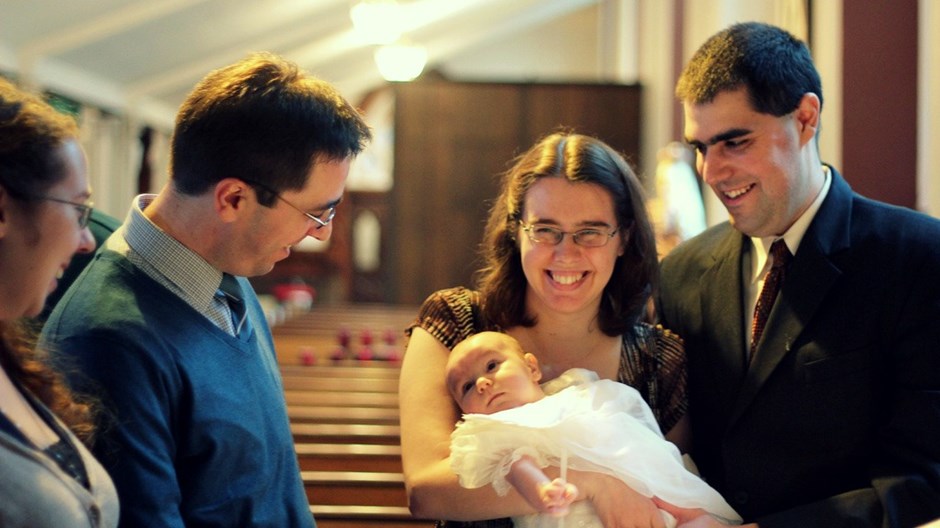 Image: matthewreid / Flickr
This year, Pentecost Sunday, which is this weekend, falls a couple weeks after Mother's Day.
But several years ago the two celebrations fell on the same day, and I thought that timing was perfect—Pentecost celebrates a birth and a mother­, the birth of the church and the church as our mother.
Since then, I've thought of Pentecost as our truer, ancient Mother's Day.

St. Cyprian, a third-century bishop, famously said, "No one can have God as Father who does not have the church as Mother." The symbolism of the "church as mother" is used throughout early church writings, continues into the medieval period, and, though it may surprise some, was embraced by the reformers. John Calvin quotes Cyprian and refers to the motherhood of the church throughout his Institutes.
The historic symbol of the church as mother is replete (dare I say pregnant) with meaning: we receive the gospel through the church just as we receive life through our mother; in many traditions, word and sacrament are said to nourish and feed us just as mothers nourish infants through their very bodies; and, extending the Pauline metaphor, the church is historically addressed as the "bride-mother," through which the Spirit bears life to all the world. A French hymn proclaims, "Now Christ, the Model of what all may be, has taken Church, our mother, for his bride…His love is she."

This maternal symbolism affirms the significance of motherhood and the vital role of moms. Throughout church history, when thinkers, teachers, and saints looked around for a symbol of the church—something that told us of that which was essential, life-giving, glorious, nourishing, vital, and indispensible—they looked to moms and motherhood.

Additionally and importantly, this maternal imagery affirms the vital role of the church. Last year, Donald Miller stirred up the Internet with a blog post saying that he doesn't go to church and neither do most Christian leaders whom he knows. He is not alone in his uncertainty about the role of the church in the Christian life. Due to our history of anti-institutionalism and individualism, some evangelicals view church attendance as merely an add-on to the Christian life, one of many elective ways to grow in a "personal relationship" with God. We can overlook the celebration of Pentecost because we overlook the central role of the church in the gospel story.
But for most of Christian history, a relationship with God was inseparable from a relationship with the church. Most believers over the last two millennia—Protestant, Catholic, and Orthodox alike—would deem spiritual life without the church as incomprehensible and impossible as biological life without a mother.
During Pentecost, we recall that, mysteriously, the church is a God-invented institution, built by Christ himself through the Holy Spirit. In Pentecost, we celebrate God's act of creating the church, forming a people who, under the leadership of the apostles, are filled with the Holy Spirit and bring the message of redemption to the ends of the earth, carrying the "deposit of faith" in every age and place, birthing generation after generation of those baptized and called Christ's own.
Yet, hurt and wounds some have experienced from our mothers or from the church can make Cyprian's call to embrace the "church as mother" sting.
Stanley Hauerwas reminds us that when we speak of God as father, "fatherhood is a grammar controlled by Christological conviction"—in other words, fatherhood is defined by Christ, not our dads—and, therefore, that "those who have a troubled relation with their biological father are perhaps in the best condition to worship Trinity." In the same way, the motherhood of the church must be defined by what Jesus taught and who he was.
Christians live within the paradox of the church as a divine organism, a perfect mother, and the church as a human institution, one that is broken and fallible. In C. S. Lewis's The Screwtape Letters, the demon, Screwtape, distinguishes between the church as a glorious bride ("the Church as we see her spread out through all time and space and rooted in eternity, terrible as an army with banners") and the church as a broken institution ("the half-finished sham-Gothic erection" where a worshipper "sees the local grocer with a rather oily expression on his face bustling up to offer him one shiny little book containing a liturgy which neither of them understands, and one shabby little book containing corrupt texts of a number of religious lyrics, mostly bad…[and] just that selection of his neighbors whom he has hitherto avoided").
I love the church and have been loved well by her. Yet, like many Christians, I have been hurt by her as well. During one dark period, I wanted to quit church all together. Sunday mornings brought sadness, anger, and condemnation. During that time, a friend invited my family to worship with his congregation as a way station, a place to heal, so we went. When I took the Eucharist each week, I'd cry; I was being fed by a mother who I wasn't sure I trusted and whom I needed to forgive. Week by week, I kept returning to our way station church because, in it, I heard the Scripture and participated in the sacraments with others in this broken family. In it, I found that kindness and truthfulness remain alive in Christian community, and, in it, I remembered that the bridegroom is faithful. He will not leave his church to our own devices.
Even in broken relationships in our families, we nevertheless see fragments of the divine. Through the goodness in motherhood, we glimpse what the church will one day be, glorious and whole. This Pentecost, we celebrate the beginning of that great work of sanctification, the birth of our mother, Christ's bride. And we celebrate that he who began that work will be faithful, often in spite of us, to complete what he began.
Tish Harrison Warren is a writer and a priest in the Anglican Church in North America. She and her husband work with InterVarsity Graduate and Faculty Ministries at The University of Texas at Austin and have two young daughters. She writes regularly for The Well, InterVarsity's online magazine for women. For more, see tishharrisonwarren.com or follow her on Twitter at @Tish_H_Warren.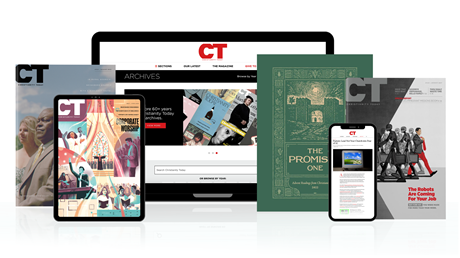 Subscribe to Christianity Today and get access to this article plus 65+ years of archives.
Home delivery of CT magazine
Complete access to articles on ChristianityToday.com
Over 120 years of magazine archives plus full access to all of CT's online archives
Subscribe Now
The Church Is Your Mom
The Church Is Your Mom