true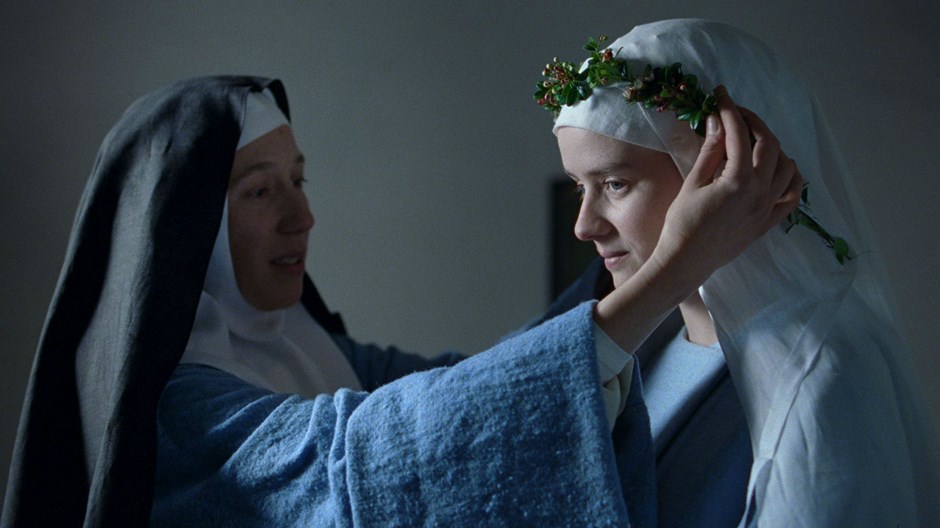 Image: Film Movement
Alissa's note: Ken Morefield, a longtime contributor to Christianity Today Movies and a cinephile and critic for whom I have great respect, writes a monthly post we call "The Long Tail." Each month, he looks at a few films that are being primarily distributed to American audiences through DVDs or Internet streaming and tries to surface some movies that might otherwise fly under the radar. Look for a new column every first Tuesday of the month!
What's better than one French period drama about a nun?
Two French period dramas about nuns, of course.
Marie's Story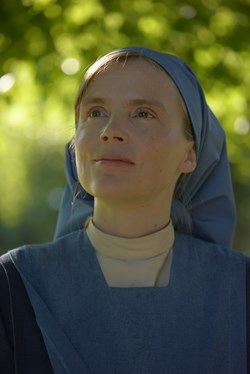 Image: Film Movement
Of the two—both being distributed by Film Movement—Marie's Story is slightly better than The Nun. Marie is not a nun; she is a 14-year-old deaf, blind, and mute girl (Ariana Rivoire) brought to the Larnay Institute, run by a convent of nuns. The institute does not typically accept girls who are both blind and deaf, but Sister Marguerite (Isabelle Carré) pleads with her Mother Superior to allow her to take on Marie as a special case.
Sound familiar? The set up may be similar to The Miracle Worker, but there are important differences. For one, Marguerite is dealing with her own infirmity. For another, the film's focus extends beyond Marie's education. It paints a complicated portrait of the ambiguous emotional bonds between student and teacher.
Marie and Marguerite's relationship is interesting, but it's the film's religious setting that elevates it beyond melodrama. In the best scene, a nun reads from the life of St. Francis during a meal as Marguerite struggles with the screaming, thrashing, and as yet unreached Marie. There's an ironic metaphor, to be sure—Marie is like the wild animal in the St. Francis passage. But the scene also invites us to contrast the clean, bare nature of miraculous narratives in our devotional literature to the messy reality faced by those who try to emulate the godly.
The film is also gorgeously shot, with the blue fabric of the nun's habits standing out against the greens of nature. Marie's Story is getting a May release in New York and Los Angeles, and it will be available to Film Movement subscribers later this year.
The Nun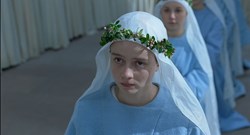 Image: Film Movement
Guillaume Nicloux's film, The Nun, has a literary rather than historical setting. Adapted from the novel by Denis Diderot, it chronicles the tortured life of Suzanne (Pauline Etienne) as she lives in a convent under three different Mothers Superior.
Structurally, the film suffers a bit in that each of its three acts is less interesting than the one that preceded it. The first is the best as a senior nun listens patiently to Suzanne explain that she does not want to take her vows. She has been pressured by her family, since they are facing financial ruin supporting her two older sisters. "It's very dangerous to mingle our own voice with his," the Mother Superior says about why she will not join the chorus trying to persuade Suzanne. Yet even she comes across as just a little too absorbed in her own devotional narrative to really hear Suzanne. "So many things can happen in a year," she advises, when Suzanne reveals she has no intention of taking her vows. Why not stay in the convent for a year and see what happens?
The Nun's best moments comes at the end of the first act when Suzanne refuses to take her vows despite all the pressures. "I promised God the truth," she says. "He would never forgive me." At this point I was anticipating Suzanne to become the female equivalent of one of Graham Greene's God-haunted protagonists, elevated to an approximation of holiness by her stubborn honesty while those around her play at religion. (When a novice sister claims to have seen "the Lord's true face," a skeptical Suzanne refuses to feign interest, rebuffing her conspiratorial colleague's willingness to share her vision under the promise of secrecy. "I can't promise such things," she says.)
After a short return home, Suzanne's circumstances conspire to put her back at the convent. And when her mentor and protector abruptly departs, the convent is led by a new Mother Superior, who reinstitutes the practice of self-mortification. The second act becomes a mundane battle of psychological wills that should be familiar to anyone who has seen a prison film. The arrival of Isabelle Huppert bodes well for the third act, but its conflict is even more sensationalistic.
Its title and the scope of The Nun's story suggest that it is more interested in being a portrait of institutional religion than of an individual young woman. That's too bad, because Etienne is terrific in the sort of role that would generate all sorts of Oscar buzz if it were in an American movie. While the narrative is not totally devoid of good people, its portrait of religion is mostly devoid of the genuinely devout. Despite that cynicism, the film might resonate with contemporary Christians who themselves feel scarred by their interactions with institutional religion while trying to assuage the listless feelings of purposelessness they experience everywhere else.
The Nun arrives May 5 on DVD. The film does not have an MPAA rating, but it contains some disturbing material and brief nudity.
(Dis)honesty – The Truth About Lies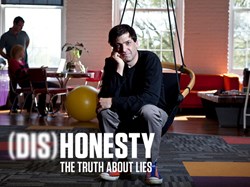 The month of May also brings a theatrical release for (Dis)honesty—The Truth About Lies, Yael Melamede's deliciously entertaining documentary about behavioral economist Dan Ariely.
In between explanations of Ariely's experiments, the film provides firsthand testimonies from people caught in big lies.
While there are some attempts to tie those stories to the research, I didn't always see the connection. The link is often the putative rationale the person who lied gives. The explanations get lumped into what Ariely calls the "fudge factor," the conditions under which people can knowingly transgress their own moral code and still consider themselves essentially good.
Ariely's research has some fascinating findings and implications. Statistically, his research suggests that large numbers of people engaging in small deceptions has a greater cumulative impact than the single, extreme, liar. This is in part because social trust correlates with economic growth.
He also claims that no culture, race, or nation is more honest than others. Variations in the testing can expand the amount of lying—people tend to lie more when they see plants in the experiment doing so with impunity—but the results of each iteration of the experiment are surprisingly consistent across gender, racial, and cultural lines.
At first blush, that may seem disappointing to those of us who believe that honesty is not just a virtue, but a command. Ariely, always gentle in his presentation, has a different take. Dishonesty is a human trait, one that touches us all.
I spoke with the film's director, Yael Melamede, at the Full Frame Documentary Film Festival. She cited Errol Morris as an influence, particularly in dealing with the confessional aspects of people's stories. I actually preferred (Dis)honesty to Morris's work, since the latter too often strikes me as trying to make its subjects look ridiculous. Melamede said her first goal was to be "loyal to each person's story" while condensing the material. She also discussed the film's role in The Dishonesty Project, which includes educational programs designed to explain the research to students and encourage people to be more honest about their lies.
(Dis)honesty is both entertaining and educational. It is worth seeking out.
Kenneth R. Morefield (@kenmorefield) is an associate professor of English at Campbell University. He is the editor of Faith and Spirituality in Masters of World Cinema, Volumes I, II, & III, and the founder of 1More Film Blog.
Watch This Way
How we watch matters at least as much as what we watch. TV and movies are more than entertainment: they teach us how to live and how to love one another, for better or worse. And they both mirror and shape our culture.
Alissa Wilkinson is Christianity Today's chief film critic and assistant professor of English and humanities at The King's College in New York City. She lives in Brooklyn.
Previous Watch This Way Columns: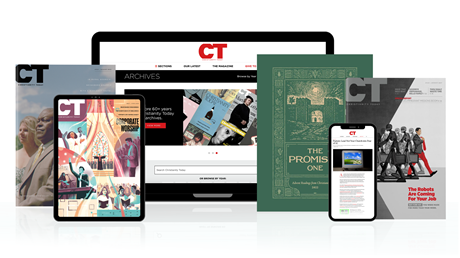 Annual & Monthly subscriptions available.
Print & Digital Issues of CT magazine
Complete access to every article on ChristianityToday.com
Unlimited access to 65+ years of CT's online archives
Member-only special issues
Subscribe
The Long Tail: 'Marie's Story,' 'The Nun,' and '(Dis)honesty'
The Long Tail: 'Marie's Story,' 'The Nun,' and '(Dis)honesty'