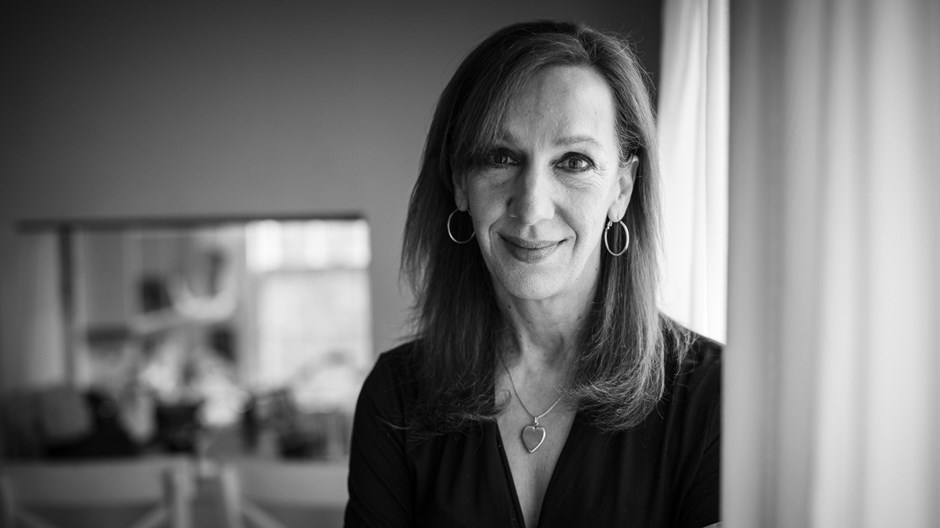 Image: Chris Strong
On April 7, 1990, David Biro broke into the affluent suburban Chicago home of Nancy and Richard Langert armed with a glass cutter and a revolver. When the Langerts returned home that night, Biro, then 16, was waiting. He rejected the couple's attempts to negotiate, which likely included money; police discovered ­$500 in cash abandoned at the scene. Biro shot Richard in the head and Nancy, who was pregnant, three times. He left her bleeding in the couple's basement.
"It was Palm Sunday," remembers Jeanne Bishop, Nancy's sister. Bishop was at choir rehearsal at Fourth Presbyterian Church in Chicago. "The secretary came and said, 'You have a phone call.'
"I said, 'Can you take a message?'
"She said, 'No, you need to come with me.' "
Bishop immediately thought of her elderly father. But it was his voice she heard over the phone: "Nancy and Richard have been killed."
An image of a truck crushing the couple's compact car on the expressway flashed through Bishop's mind.
"What do you mean, killed?" she said.
"Somebody killed them."
A week later, Bishop learned the details of her younger sister's last moments. Nancy had remained alive for roughly 10 minutes after Biro shot her in the elbow, back, and abdomen. Before she died, she crawled over to her husband's body and used her own blood to draw a heart and the letter U.
No Division
Six months after the murders, the police arrested Biro. An honors student at New Trier High School in Winnetka, Illinois, Biro had once been admitted to a psychiatric hospital for trying to poison his family. He had bragged to his friends about the Langert murders.
In 1991, shortly after Biro was sentenced to life in prison without parole, Bishop had already decided that she needed to forgive him.
"If you look at the Gospels, you see Jesus over and over again saying, 'You have to forgive because you have been forgiven,' " said Bishop, a lifelong Christian, citing the parable of the unforgiving debtor (Matt. 18:21–35).
But because Biro was permanently behind bars, Bishop thought she could move on without ever informing him that she had forgiven him in her heart. She thought she would never have to say his name aloud.
"I had built this wall that was convenient for me," Bishop told CT. "I thought, 'Because you haven't apologized to me, that absolves me of the responsibility of reaching out to you.' "
Then, in 2012, Bishop read Forgiveness: Christian Reflection. It contained an essay by J. Randall O'Brien, the president of Carson-Newman University, a Baptist school in Tennessee. "No Christian is ever in the position of privilege, wronged one or wrongdoer, where he or she is excused from the responsibility of working for reconciliation," he wrote.
Bishop disagreed—so much so that she arranged a meeting with O'Brien to challenge him. O'Brien reminded her that Jesus prayed for his own murderers from the cross.
"I felt my heart, hard and rigid, cracking open," said Bishop. "I had always made a divide between Nancy's killer and me. Him: bad murderer. Me: innocent victims' family member. The truth was, there was no division between us before God—we were both flawed and fallen."
"Wouldn't it be amazing," O'Brien told her, "if God used you to bring this man into relationship, if he joined you in heaven one day?"
After their meeting, Bishop began to pray for Biro, saying his name aloud for the first time. In January 2013, she made contact with Biro through a letter, asking if she could visit him.
One week later, Biro—who had never admitted to the murders, far less shown remorse—wrote back. In the course of 15 pages, he confessed to the crime for the first time and accepted her offer to meet.
Pardoned
The day before Bishop first made the 100-mile drive to Pontiac Correctional Center, she had coffee with an 83-year-old man who had been making the same journey every other week since 1991. Nicholas Biro, David's father, gave her handwritten directions to the prison, including a tip for a nearby McDonald's if she wanted a beverage before entering the jail. He also gave her two quarters, explaining that she'd need them for the locker at prison to hold her car keys.
When Bishop first sat across from David Biro in prison, Bishop did not find the person she'd expected. "I'd turned him into a monster. I'd mythologized him as a thing called a murderer. He's a 40-year-old man."
In their first meeting, Biro didn't explain how someone raised in a loving, well-to-do home could take "a magnum revolver and put it to the back of a grown man's head. But he did admit to the crimes." He recounted the details of April 7, 1990, as Bishop asked questions.
Since then, Bishop has returned to meet with Biro 15 times. Before each visit, she prays on the drive that she will be able to communicate that "he's loved and valuable and that God has a purpose for him."
"The more I get to know you, the worse I feel about what I did," Biro told her recently.
"What I wanted for him before was to rot in prison and suffer, and that would make him sorry," said Bishop. "But what made him sorry is to experience the unconditional love of God and the forgiveness of his victims' family member."
Bishop believes that all who are sentenced as teenagers should have a chance at some point while in prison for a comprehensive review. But it's likely that Biro will spend his life in prison. While the Supreme Court ruled in 2012 that juvenile mandatory life sentences without the possibility of parole were unconstitutional, the judge at Biro's trial gave him a discretionary life sentence, which remains constitutional. A governor could pardon him, but that's unlikely given the severity of the crime.
"To say to a person who commits this crime at age 16 or 17, 'We know that you need to be locked up forever for us to be safe,' is contrary to what we read when we open up the Bible," said Bishop. There, "we see stories of people who killed and were restored, starting with Moses and David and later Saul, who became the apostle Paul."
Bishop doesn't sugarcoat Biro's murder of her sister, brother-in-law, and their unborn child. She calls it "horrific, heinous, and merciless." In a new book, Change of Heart (Westminster John Knox Press), she goes into detail about what happened. "I want people to understand that I'm not forgiving him because it wasn't so bad."
Facing the gravity of the situation, in fact, is what allows Bishop to keep making the treks to Pontiac.
"It's not okay what you did, but I am not going to hate you. I am not going to wish evil on you," said Bishop. "I am going to wish the opposite. I am going to wish that you will be redeemed."
Morgan Lee is CT's editorial resident and lives in Chicago. Follow her on Twitter @Mepaynl.
Have something to add about this? See something we missed? Share your feedback here.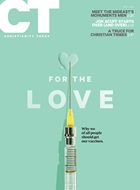 This article is from the May 2015 issue.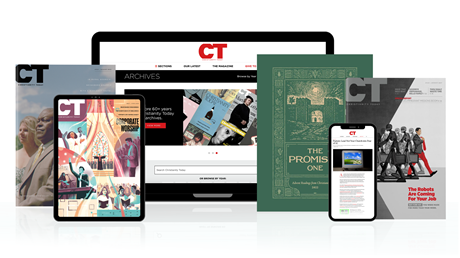 Subscribe to Christianity Today and get access to this article plus 65+ years of archives.
Home delivery of CT magazine
Complete access to articles on ChristianityToday.com
Over 120 years of magazine archives plus full access to all of CT's online archives
Subscribe Now
Forgiving Her Sister's Murderer, Face to Face
Forgiving Her Sister's Murderer, Face to Face