When Altar Calls Don't Work
How many times did I need to get saved before truly loving God?
Jonathan R. Bailey
| March 18, 2016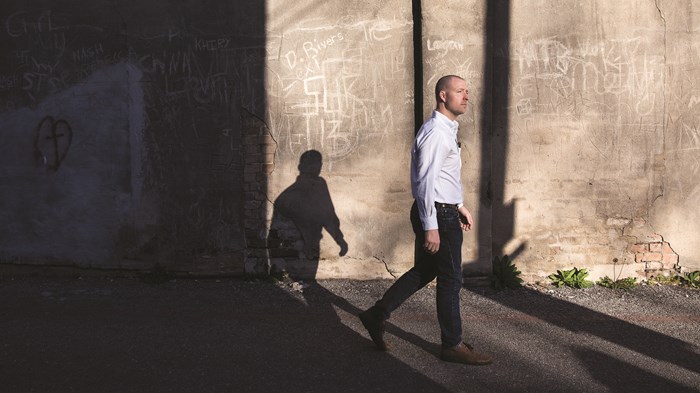 Image: Justin Clemons
I grew up as a pastor's kid, the third of four children. Or was it fourth? For years I believed I was born 30 seconds before my identical twin, Josh. But he recently challenged this 33-year-old fact, turning the Bailey family world order upside-down.
Josh and I were adventurous and independent twins who made the suburbs of North Dallas our playground. The flame of our adventurous spirit was fanned by our older brother, Jeremy. Together we wanted to take risks and experience them firsthand. I wasn't content to just watch Indiana Jones and the Temple of Doom. I had to be Indiana Jones. I needed to wade through the creeks behind my house, build rope swings, and explore sewers. And not with a flashlight, but by tying my shirt to a stick, dipping it in gasoline, and lighting it on fire.
As a boy, I listened intently to my dad recount some of the greatest adventure stories ever told: Noah and his ark, David defeating a giant, and Joshua shouting down walls. These men experienced wild adventure, and God, firsthand. My longing for intimacy with God was born from story time with my dad.
Dad pastored a nondenominational, charismatic—or, as he liked to say, Happy-Baptist—church. It was our family's second home. BB gun shootouts commonly took place in the vacant sanctuary. Josh and I raced the petting-zoo miniature ponies around the parking lot after the fall carnival and learned how to do donuts in our youth pastor's car before we could legally drive.
When I got a little older, I threw myself into the behind-the-scenes work of our youth group. My brother and I made announcement videos and hooked up lighting and fog machines for our Wednesday night services. I insisted on working the sound booth, because ...
1