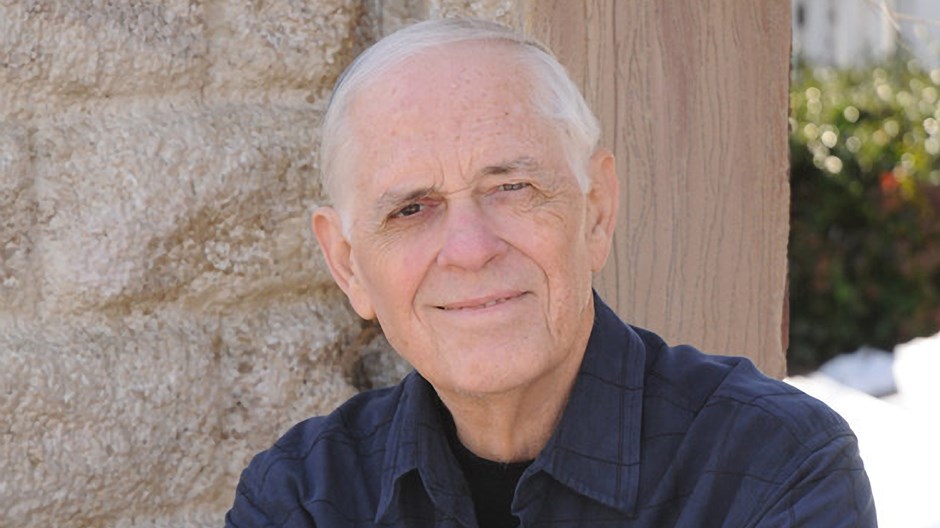 Image: InterVarsity Press
Thomas Clark Oden (1931–2016) was born when Herbert Hoover was president and died after the election of Donald Trump. His long and productive life cut a major swath across the landscape of American social, political, and religious history. He was one of the most consequential evangelical scholars and theologians of our time.
A son of the Oklahoma Dust Bowl, Oden grew up singing the songs of Woody Guthrie to the strums of his five-string banjo. He cared deeply about the things Guthrie sang about: social injustice and radical politics. As a young Methodist minister, Oden read the Bible out of modern naturalistic premises, assuming that religious truth could be reduced "to economics (with Marx) or psychosexual motives (with Freud) or self-assertive power (with Nietzsche)." By the 1960s Oden had become one of the most prominent figures of the American religious left, embracing ecumenism, pacifism, Rogerian psychologism, and (what he would later call) the "fantasies of Bultmannianism."
What drew Oden from this world to become one of the most influential advocates of classical Christianity in our time? There were several pointers along the way, including teachers like Paul Ramsey and Albert Outler, evangelical friends like Carl Henry and J. I. Packer, and his beautiful wife Edrita, "who helped me hear God's footsteps," he said. But no one had more influence than his "irascible, endearing Jewish mentor" and Drew University colleague Will Herberg. Oden recounted a key moment in their relationship in his 2014 autobiography: "Holding one finger up, looking straight at me with fury in his eyes, [Herberg] said, 'You will remain theologically uneducated until you study carefully Athanasius, Augustine, and Aquinas.' In his usual gruff voice and brusque speech, he told me I had not yet met the great minds of my own religious tradition."
This encounter propelled Oden of down a road of recovery and retrieval. For the first time now, he began to work through "the beautiful, long-hidden texts of classic Christianity." Until then, Oden had been like the prodigal son, wandering in the nether parts of the far country, "going away from home as far as I could go." Now his life was "unexpectedly turned around by an outpouring of grace." Oden said, "My redirection is in part a hermeneutical reversal by which I learned to listen to pre-modern texts… listen in such a way that my entire life depended upon hearing." From then on, Oden's life was reversed thunder.
Paleo-Orthodoxy
The quest for Christian unity is a major theme that courses through Oden's work, from his early engagements with the World Council of Churches to his call for a new ecumenism based on both a high doctrine of Scripture and the Trinitarian and Christological consensus of the early church. In the preface to his three-volume systematic theology, Oden states that his purpose is not to present the views of a particular branch of modern Christian teaching, such as Roman Catholic or Baptist or Episcopal. Rather, it is to listen single-mindedly for the voice of that deeper, ecumenical consensus that has been gratefully celebrated as received teaching by believers of vastly different cultural settings—whether African or European, Eastern or Western, 6th or 16th century.
Oden coined a new term to describe his approach to theology: paleo-orthodoxy. He and the "new fogeys" who followed him back to the early Christian writers were not antiquarians. Oden proposed a project of retrieval for the sake of renewal. He spent the last several decades of his life advancing this vision through his writings, especially a series of impressive multi-volume sets. Most important here is the Ancient Christian Commentary on Scripture, a 29-volume series of patristic exegetical comment; his three-volume Systematic Theology; his project on early African Christianity; and the series on John Wesley'sTeachings. Although Oden's ecumenical vision was as wide as the Body of Christ, he remained a loyal minister of the United Methodist Church which had ordained him, and he encouraged others to support renewal movements within that denomination rather than departing from it.
Few theologians of the past 100 years can claim to have had tea and cookies with Rudolf Bultmann, discussed theology with Karl Barth at his hospital bed in Basel, had lunch with Joseph Cardinal Ratzinger, had an audience with Pope John Paul II, driven through Galilee in a Fiat with Avery Dulles in the passenger seat, and conferred with Coptic and Pentecostal theologians in Africa. Oden did all of these and much more. Along the way, he was both scorned and lionized, and he bore scars from some of the scrapes he was in.
The Next Grand Project
Not long ago, I had a preaching mission in Oklahoma City and went by Oden's home for a visit. He had a beautiful home at Egret Point beside a quiet lake, a serene place of natural beauty, where the migratory bird, the great white egret, nested in the tall trees nearby at close of day. We enjoyed the Italian meal I had brought at his request. We laughed and talked about friends, travels, and books still to be written. I was not surprised when Oden proposed another grand project he thought we should pursue.
After dinner, we sat on his back porch as the sun was setting on the Oklahoma prairie and the egrets were winging their way home for the night. At Egret Point, Oden found the solitude which had perhaps eluded him throughout his long and busy life. He grew closer to God, he told me, as he followed the daily order of the hours of prayer, like the early fathers and mothers of the church. That evening, we read from the Psalms and said the Lord's Prayer and parted with these words fresh on our hearts: "Yea, the darkness hideth not from thee; but the night shineth as the day: the darkness and the light are both alike to thee" (Ps. 139:12, KJV).
Timothy George is the founding dean of Beeson Divinity School of Samford University and the general editor of the Reformation Commentary on Scripture.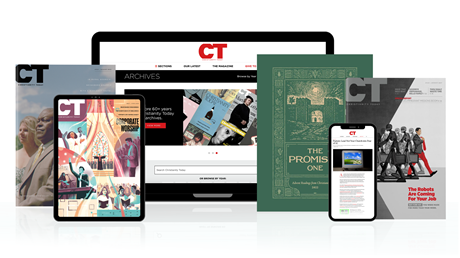 Annual & Monthly subscriptions available.
Print & Digital Issues of CT magazine
Complete access to every article on ChristianityToday.com
Unlimited access to 65+ years of CT's online archives
Member-only special issues
Subscribe
Reversed Thunder: A Tribute to Thomas C. Oden (1931-2016)
Reversed Thunder: A Tribute to Thomas C. Oden (1931-2016)