The Magazine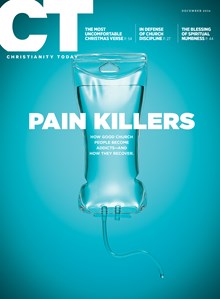 Read CT online anywhere you go.
Subscribers get full print and digital access, including:
10 award-winning print issues
PDFs of each issue
Full web access to ChristianityToday.com
60+ years of magazine archives
Table of Contents
The Grace of Church Discipline
We do no one any favors if we ignore or downplay core beliefs.
The Church Is Not a Single-Parent Family
Remembering the spiritual mothers of our faith.
In Every Issue
In This Issue: Our Sustaining Force
How the gospel truth lightens our load.