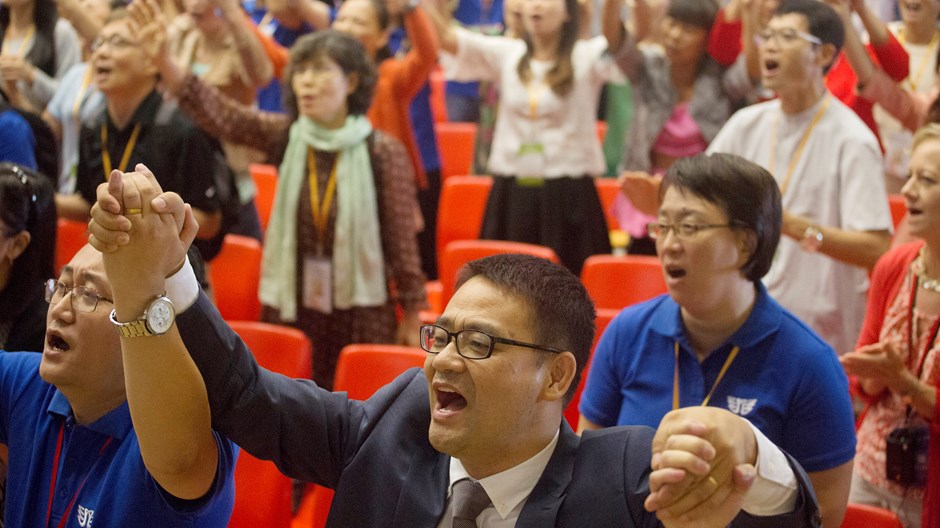 Image: Courtesy of Mission China 2030
Five years ago, more than 200 Chinese Christian leaders were detained before they could board flights to the most diverse gathering of evangelicals ever. Among the 4,000 leaders gathered in South Africa's Cape Town for the Third Lausanne Congress on World Evangelization, their empty seats signified the Chinese church's challenges in engaging world missions.
But instead of tamping down the Chinese church's desire for missions, the Cape Town 2010 incident acted as a catalyst, bringing together the right leaders inside and outside China, ChinaSource president Brent Fulton says.
In 2011, 100 of those house church leaders made it to Seoul, South Korea, where the Lausanne Movement held a special conference for them. And this fall, about 850 Chinese leaders gathered for their own missions conference even closer to home. They announced from Hong Kong a long-discussed goal: to send 20,000 missionaries from China by the year 2030.
The number is enormous, especially for a country that has sent only a few hundred foreign missionaries so far. Of the world's top six sending countries, four hover around the 20,000 mark, according to the Center for the Study of Global Christianity (CSGC): France, Spain, Italy, and South Korea. Only the United States (127,000) and Brazil (34,000) send more. (CSGC counts Christians from all denominations. Other estimates vary.)
But nobody's ruling China out.
"China always wins when it comes to numbers," said Fulton, who recently authored China's Urban Christians. "China has a huge church." It's hard to pinpoint the number of Christians in China since there's no official count. The Pew Research Center estimated 67 million in 2010. CSGC, which includes growth from unofficial conversions, put the figure at 106 million in 2010, and predicts more than 330 million by 2050.
By those numbers, reaching 20,000 shouldn't be hard. The global average for Christians sending foreign missionaries is 175 per million, said CSGC's Todd Johnson. If China has 100 million Christians, sending 17,500 would meet the average.
However, the Chinese church isn't aiming for averages but repayment: Chinese leaders estimate about 20,000 missionaries have served in China since the days of Robert Morrison and Hudson Taylor.
"The idea of the 20,000 was based on a gospel debt or missional debt," said 10/40 Window speaker and author Luis Bush, who addressed the Hong Kong conference. "They see themselves as an extremity of Acts 1:8."
When Paul was prohibited from going to Asia, the gospel turned westward to Europe and—eventually—to the Americas. When the gospel reached China, "the ends of the earth," it had nowhere to go but back to Jerusalem, Bush said.
"They see this as a closure, completing the circle of missionary work around the world," he said.
China's big goal is reminiscent of South Korea's pledge in the 1990s to raise 10,000 missionaries in 10 years. South Korean Christians met their goal in 2000 and raised it: they're now aiming for 100,000 missionaries by 2030.
Adding 20,000 Chinese missionaries "will definitely be a shift in the gravity of Christianity and its impact for the world from the West to the East," said David Ro, Lausanne's international deputy director for East Asia.
While the two countries are culturally similar, China doesn't have South Korea's sense of independence and competitiveness, he said.
"They have more understanding of being a victim," Ro said of Chinese Christians. "They have a little less of that 'I'm going to conquer the world' that Korea and the West have."
That's because China is one of the first major missions movements coming out of a repressive environment, he said. While arrests have slowed over the past 30 years, one provincial government still spent the past two years tearing hundreds of crosses off of church buildings (estimates range from 400 to 1,200). China ranks No. 29 on Open Doors' list of places where it's hardest to be a Christian.
China's government also presents practical problems. One is that missions is solely the work of the unregulated house church movement, since the official Three-Self Patriotic Movement churches are not allowed to evangelize beyond their church walls.
Another is that missionary-sending agencies are illegal, so China's 20-some parachurch missions support agencies are doing business as consulting companies and the like, Fulton said. That throws much of the organizational burden onto individual churches.
"[Chinese church leaders] are banking on enough believers in enough places to organize themselves," he said. "There is a bit of healthy peer influence among the various churches and networks in China. Nobody wants to be left behind."
The possibility of government interference doesn't discourage Chinese pastor Abraham Cui, who directed the Hong Kong conference.
"We are determined to prepare ourselves to confront different circumstances," he said. "We believe firmly that 'he changes times and seasons; he deposes kings and sets them up.' As long as we walk in God's will, he will pave the path and open doors for us."
China's church has unique strengths for evangelism, especially in the Middle East, said Zhiqiu Xu, director of Columbia International University's Chinese program. To begin with, China doesn't engender the same antagonism there that Western countries do.
In addition, the Chinese, like Middle Easterners, are emerging from a postcolonial, developing-world economy. "We have a better foundation to communicate with each other," Xu said.
And Chinese living in Tibet or near the borders of countries such as Tajikistan may share ethnicity, language, or religion with those in the mission field. These areas inside China are good training grounds for missionaries intent on going over the border, he said.
The geopolitical time is also ripe. China's expansion westward through the "One Belt One Road" campaign aims to build infrastructure and trade routes—including a high-speed railway—to connect China with the rest of Asia and Europe. This expansion provides a natural avenue for Christian missionaries, much as the early church used the Roman roads, Xu said.
Even their own persecution has helped, teaching Chinese Christians how to set up discreet house churches and navigate the gray area, Fulton said.
Still, the campaign this time needs to be better organized than it was in the past, he said. Chinese missionaries working cross-culturally now number only in the hundreds, and most quit after two years.
"Zealous churches would send people out, but once they got there, there was no support from back home," Fulton said. "Hopefully we can move beyond that."
The Chinese church is a bit like a teenager—awkward but energetic, Xu said. "It may not have the details planned, but at least it has the vitality to tell the world, 'We want to do something.'"
Have something to add about this? See something we missed? Share your feedback here.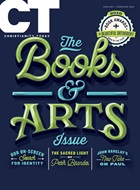 This article is from the Jan/Feb 2016 issue.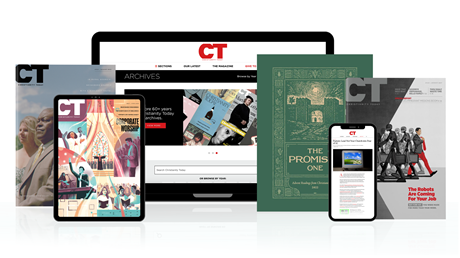 Annual & Monthly subscriptions available.
Print & Digital Issues of CT magazine
Complete access to every article on ChristianityToday.com
Unlimited access to 65+ years of CT's online archives
Member-only special issues
Subscribe
Made in China: The Next Mass Missionary Movement
Made in China: The Next Mass Missionary Movement