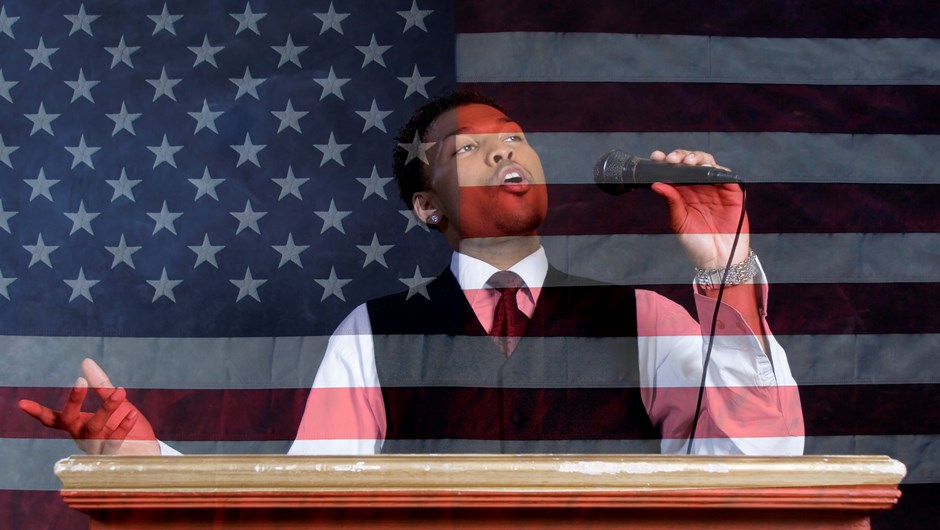 Last week, San Antonio pastor Max Lucado became the most high-profile pastor to speak out against Republican presidential candidate Donald Trump. "It is a break with precedent with me," Lucado told CT in an interview about his decision to disavow Trump. "I've never done anything like this. It's an unprecedented act on my part. I do not want to continue this. I have no desire to police presidential candidates."
Does Lucado's disengagement from politics make him the exception or the rule? We asked 11 pastors from around the country about the last time they preached about politics and why.
Here's what they had to say:
Thabiti Anyabwile
Pastor, Anacostia River Church, Washington, D.C.
Preaching "something political" is necessary if we are to live under Christ's lordship in every area of life.
Since we launched Anacostia River Church last April, there's hardly been a month wherein I haven't preached "something political." I don't think it can be avoided if you're committed to expositional preaching of the sort that makes contact with contemporary life. The gospels, for example, are explosive in their political import. Preaching "something political" is necessary if we are to live under Christ's lordship in every area of life. Not doing so means Fox, CNN, MSNBC, and other secular news outlets disciple us instead. I fear that's been the case far too long and to disastrous effect for the church and the country.
Corey J. Widmer
Lead pastor, Third Church, Richmond, Virginia
In some ways I seek to preach a political message every week. The earliest creed, "Jesus is Lord," proclaims Christ as the public ruler over all the kingdoms of the world and is a challenge to all earthly rulers. Practically, this means equipping people to live out their faith in the public spheres of the world, demonstrating how our confession of Christ leads us to embrace certain cultural trends and to reject others. Nevertheless, because of the complexity of living in a post-Christian society, I hold back from giving specific directives about every public decision people must make, including who to vote for.
Jeremy Yong
Senior pastor, First Baptist Church, Hacienda Heights, California
If preaching "something political" means preaching core Christian beliefs which accord with sound doctrine (Titus 2:1) and are often politically charged (i.e., the definition of marriage, the value of all life), my answer is often. If it means preaching the application of said convictions to today's culture and public policy, the answer is I have not and don't plan to, but I may if the case requires. If it means preaching that Christians are morally required to vote for a particular candidate, my answer is never. My authority as a preacher of the gospel of Jesus Christ needs to be exercised carefully, lest I bind the consciences of Christ's people to a rule Christ has not given.
Mike Higgins
Lead pastor, South City Church, St. Louis, Missouri
Never expressly preached about politics. As a black pastor in a predominantly white, conservative denomination, there is no good way to do that.
Mika Edmondson
Pastor, New City Fellowship OPC, Grand Rapids, Michigan
Christians should always be challenging the scope of the moral concerns represented by their political parties.
I recently delivered a sermon on Jesus and politics from Mark 12:17. While laying out some biblical principles for political engagement, I avoided political partisanship, political primacy, and political complacency. In the end, we learned that Christians are called to gospel-grounded active socio-political engagement in service to God. Among faithful Christians, this can take a variety of forms across political parties. Whatever their political persuasion, Christians should always be challenging the scope of the moral concerns represented by their political parties. We should never line up in lock-step with political parties or be co-opted by them. The Word of God determines our moral assumptions and concerns rather than party platforms.
Peter Hong
Lead pastor, New Community Covenant Church, Logan Square, Chicago, Illinois
I don't preach on politics (who to vote for etc.), but I do preach on the need for critical political engagement (to pray for our elected leaders, to vote, to advocate for the marginalized and vulnerable). Our call as kingdom people is to work for the "common good," the flourishing of our cities and our culture for everyone, in every way—certainly spiritually, but also physically, economically, socially, and even politically. The key is to remain gospel-centered, remembering that we ultimately serve a King whose climax of his career wasn't when he got elected, but when he was crucified.
Mandy Smith
Lead pastor at University Christian Church, Cincinnati, Ohio
We preach from the lectionary so we never set out to do a topical sermon in response to the political sphere. But I love how the lectionary allows us to begin with Scripture, which returns again and again to God's heart for justice and human thriving. As it does, issues from the news and culture naturally arise as points of application. So while we never promote particular parties, Scripture forces us to wrestle with political topics on a regular basis as we apply it to daily life.
Jennifer Ikoma-Motzko
Senior minister, Japanese Baptist Church, Seattle, Washington
As a historically Japanese American church, during Lent, we openly observed the "Day of Remembrance," [marking the signing of the executive order] which ultimately allowed Americans of Japanese descent to be put behind barbed wires in US concentration camps during World War II. [We] mourned connections to things happening today (i.e., anti-Muslim rhetoric coming from people running for president). When we invoke the presidential election from the pulpit, we don't see it as political as much as the responsibility Jesus has given us to take our context seriously. Our Japanese American heritage compels us to steward this important American story so it doesn't happen again, and our Baptist heritage compels us to defend religious freedom for all.
Tracey Bianchi
Worship and teaching pastor, Christ Church of Oak Brook, Oak Brook, Illinois
I do not believe pastors are called to political punditry. In our politically divided and explosive landscape, our church purposely refrains from using the pulpit to endorse a candidate. However, we have made a relentless commitment to tackle the politicized issues of our day. This past year we preached on racism, human sexuality, and poverty, and will soon tackle the refugee issue. Preachers must speak into the world our congregants trudge through daily. We do this well when we help people ask questions that honor God and their community and lead them to understand the Scriptures behind our political issues.
Daniel Hill
Pastor, River City Church, Chicago, Illinois
The etymology of politics points to the practice and theory of influencing people, so I don't know how a pastor could avoid being political at some level. I am the product of a generation turned off by the overt connection of evangelicalism with a handful of hot button social issues, but I still don't think that means the church should therefore avoid politics in a wholesale manner. The kingdom of God represents the ushering in of a completely new reign, and that necessitates transformation of every arena in society. I am always careful to avoid any hints of a connection between a particular Scripture and a specific candidate or party. But hoping to avoid any political implications seems to also risk avoiding the preaching the "whole counsel of God" (Acts 20:27).
Mark DeYmaz
Founding pastor, Mosaic Church, Little Rock, Arkansas
In a multi-ethnic, economically diverse church such as ours, there are a variety of political persuasions and people not afraid to express their differing opinions. As in each election year, then, I preached about politics most recently on Sunday. I reminded our folks that Mosaic does not endorse political candidates, parties, or platforms; we only pray for them. In so doing, we endeavor to keep the church free from the influence of any loyalties we might otherwise grant privately to candidates or party affiliations. Outside our proverbial walls, however, I encouraged people to be as actively involved in the political process as their interests or convictions might dictate. It is an American right and responsibility. Nevertheless, I encouraged them to represent Christ well in all such interactions with others. Thus we expect them to be actively engaged but to otherwise check their politics at the door, "being diligent to preserve the unity of the Spirit in the bond of peace" (Eph 4:3).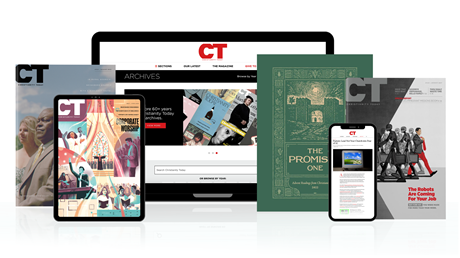 Annual & Monthly subscriptions available.
Print & Digital Issues of CT magazine
Complete access to every article on ChristianityToday.com
Unlimited access to 65+ years of CT's online archives
Member-only special issues
Subscribe
How 11 Pastors Preach Politics (Or Don't)
How 11 Pastors Preach Politics (Or Don't)