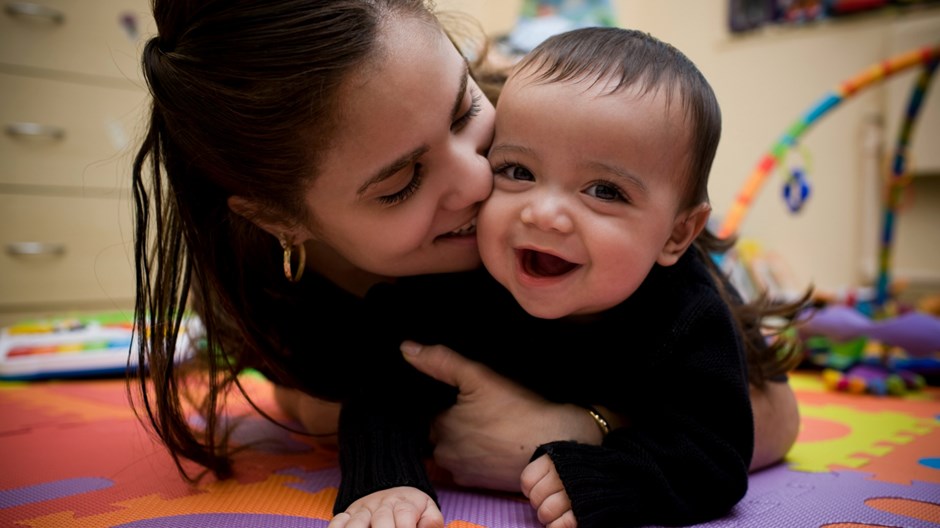 Image: Quavondo/iStock
In a recent essay entitled, "How I Moved On From My What Not To Wear Style," Stacy London, of TLC's What Not To Wear fame, grapples with the reality—both the freedoms and limitations—of growing older. She rose to fame as she dished out fashion advice to others. Now, at 47 years old, she couldn't care less about following the fashion rules she once vigorously touted. At the same time, she realizes that age and experience dictate she not wear clothes or live a life that do not fit who she has become. Because she is aging, she contends that the clothing she donned in her 20s and 30s is no longer appropriate at 47. The same holds true for her lifestyle, she says. She writes: "What has happened is I've had to let go of the age when all things were possible (32) and started to look at what is (47)."
There's a sort of grief in her admission.
Although it doesn't appear that London and I have much in common, I identify with the existential tension and grief she is experiencing. I, too, am starting to grapple with the reality that not everything I dream of is possible given my age and particular family circumstances. As I approach 39, I have dreams that have yet to materialize. And to tell the truth, at this point, I am not sure they ever will.
For close to a decade, I've dreamed of being a theology professor. Last year, I taught two classes at our local seminary. After observing and evaluating my classes, the dean told me I received some of the highest marks she has ever given. That teaching experience brought to mind Frederick Buechner's oft-quoted words about vocation: "The place God calls you to is the place where your deep gladness and the world's deep hunger meet." If Buechner is right, then I should be teaching theology and spiritual formation at the seminary level. It certainly feels like my vocational calling.
But with that calling has come a road cluttered with barriers.
In order for me to teach theology on the graduate level, I'd need to earn a PhD (or a Doctorate in Ministry). But in order to earn a PhD, my family and I would have to pack up and move. Another relocation—coupled with increased economic hardship and loneliness—would upend my daughters' lives and take an emotional toll on them during their formative years. The Golden Rule applies here as it does anywhere: I am to do unto them as I would want them to do unto me. Loving my family well means taking into consideration the conditions necessary for their flourishing, not just the conditions necessary for mine.
Loving my family well means taking into consideration the conditions necessary for their flourishing, not just the conditions necessary for mine.
Of course, I know that this struggle is, in itself, a form of privilege; I am well aware that many do not have the luxury of seeking a work-life balance but instead work primarily to survive and provide for their family. But I also know that I am not alone in trying to figure out how to balance calling, career, and family responsibilities. It's a tension many women (and men) face. There's a reason Anne-Marie Slaughter's 2012 essay in The Atlantic, "Why Women Still Can't Have it All," garnered nearly 3 million clicks. Slaughter writes about leaving her prestigious position in the State Department to be more present to her family, especially to her rebellious teenage son. In the essay, Slaughter highlights a conversation she had with two 30-something women in high-powered careers who admitted they "could not figure out how to combine professional success and satisfaction with a real commitment to family."
These tensions are very real. As a wife and mother, a good deal of my daughters' and husband's well-being is tethered to how I treat them and the decisions I make. If I take them and their needs into full consideration, does that mean my own "professional success and satisfaction" are doomed? If I forsake their flourishing in favor of my own, will I ruin them? If I don't get a PhD and a job teaching at a seminary, will I miss out on my calling and holy ambition? Am I fated to live a mediocre and unfulfilled life?
To be honest, I do fear I'll miss out on going to graduate school. I do. But, I also don't really believe that I have to let my own hopes and dreams die in order for my family to flourish. Perhaps I have to let my idea of how and when they will be fulfilled die. Perhaps I ought to wait or reimagine how God might fulfill my calling.
Maybe, contrary to that enduring theme deeply embedded in our American culture, our callings aren't individualistic. Maybe our lives and callings are inextricably linked to community, including those closest to us—our families. Surely God works within the particular limits, contingencies, and boundaries of our lives, including the realities of marriage and motherhood.
And it is within those limitations that we can receive the words of the Apostle Paul who tells us that God will complete the good work he began in us (Phil. 1:6). God begins that work in this terrestrial life, and his good work in my life and in yours will continue until the day that Jesus appears. It will continue until everything is made right and new (Rev. 21:5).
I cannot, indeed, I must not despise the blessings I have just because I am not able to pursue a PhD in theology at this time (or, perhaps, ever). I have a husband and family whom I love. I have the opportunity to write, to speak, and to serve on our church staff. I have opportunities to speak up on behalf of the poor and marginalized and to act to change policies and legislation. Why would I let the one thing I do not have overshadow everything I do have? When I do that, I am acting like the older brother in the story of the Prodigal. And like the father in the story, God says to me: "My child, you are always with me, and everything I have is yours."
On days when I am beset by the fear of missing out and by the tension between my desires and my family's needs, I'll remind myself that everything God has is mine. The kingdom life is the abundant life. I'll fight to believe that "the boundary lines have fallen for me in pleasant places," that "surely I have a delightful inheritance" (Ps. 16:6). This is what is good, true, and beautiful—and it will be my Magnificat as I follow the way of Jesus.
Marlena Graves is the author of A Beautiful Disaster: Finding Hope in the Midst of Brokenness (Brazos Press, 2014). Hearts and Minds Books awarded it the Best Book on Spiritual Formation by a First Time Writer (2014). She is the Minister of Pastoral Care at her church and an instructor at Winebrenner Seminary. She lives in Toledo, Ohio with her husband and three daughters.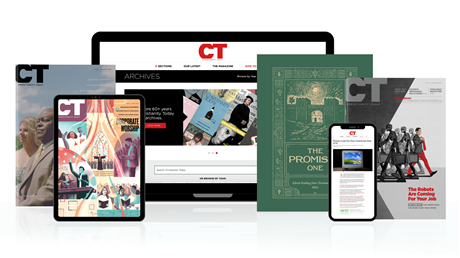 Subscribe to Christianity Today and get access to this article plus 60+ years of archives.
Home delivery of CT magazine
Complete access to articles on ChristianityToday.com
Over 120 years of magazine archives plus full access to all of CT's online archives
Subscribe Now
The Unique FOMO of Motherhood
The Unique FOMO of Motherhood