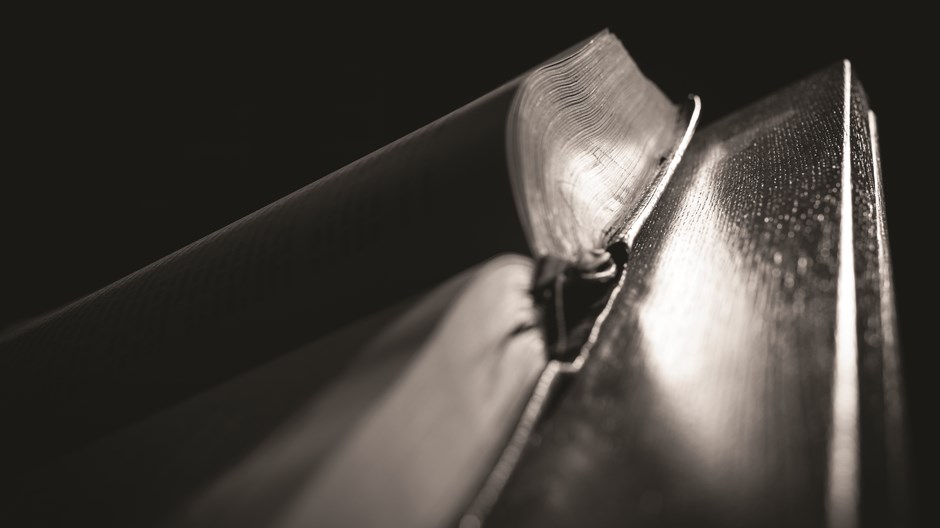 There are so many events planned to mark the Protestant Reformation's 500th anniversary that sometimes it's hard to keep track. Fresh conversations have been sparked in churches, the press, and seminar rooms. Wittenberg and other Reformation sites in Germany have been beautifully restored, even Disneyfied. Exhibitions, conferences, and lectures abound, as do articles in newspapers and magazines.
Meanwhile, we find ourselves in the midst of an avalanche of publishing, both popular and scholarly, as biographies of Luther appear with head-spinning regularity, accompanied by general accounts of the Reformation and studies of other key figures and their writings.
Not surprisingly, some of these books are de rigueur anniversary items that, like those heavily advertised tours to Wittenberg, revisit old ground and retell familiar stories. But there are plenty of new things to notice and get excited about, not least a growing commitment among authors and scholars to address new and changed audiences. No longer can one take for granted that students, clergy, laity, or the wider public understand the significance of the Reformation—how it convulsed the 16th century, and how it decisively shapes contemporary Christianity and the modern world.
The Reformation anniversary, then, comes as a gift for historians and theologians. It's an opportunity not only to freshly appraise the seminal religious event of the 16th century, but also to show its relevance to matters of faith and culture in our own time. Among the current wave of Reformation publishing are innovative books that pull readers out of their modern assumptions into the radically different world of Luther and his fellow Reformers.
The Difficult Hero
It's doubtful that Martin Luther literally took hammer and nail in hand to post his 95 Theses on the door of Wittenberg Castle Church on October 31, 1517. But it's a great story, an iconic image of a rebel overturning the tables of the medieval church, exposing its venality, deep-rooted corruption, and spiritual malaise to restore the heart and soul of the Christian faith. With the benefit of hindsight and more careful study into the period, we now understand that the medieval church from which Luther broke was far from a cesspool of iniquity. For all its institutional flaws, popular and religious devotion flourished on the eve of the Reformation. The problem with indulgences, as Luther knew, was not that they were resented but that they were wildly popular.
Luther loved drama and wove robust, earthy tales of pricking the nose of the pope or defecating on the devil. His Table Talk, recorded by friends and students, offers the Wittenberg professor as a charismatic raconteur, prophet, husband, and father—and a compassionate pastor. Such is the Luther captured in Lyndal Roper's brilliant Martin Luther: Renegade and Prophet. Roper, history professor at Oxford University, identifies the reformer as a "difficult hero," an assessment embraced by most of his recent biographers.
The book dives into a treatment of Luther's psyche, a theme made infamous in 1958's Young Man Luther by American psychologist Erik Erikson. Roper's approach, however, could not be further from Erikson's heavy-handed assessment of the reformer's troubled relationship with his father. Nevertheless, Roper finds in Luther's search for a paternal authority a profound desire for a firm hand to guide him through the churning waters of his mind and spirit. She helps us see how Luther conceived of justification by faith as a divine Father's gracious gift, offering spiritual and emotional satisfaction no human could provide.
Luther's utter certainty about his prophetic vocation made it difficult to sustain relations with dissenters from his teaching. Reflecting on the remarkable list of friendships lost and enemies made, Roper rightly acknowledges Luther's inability to deal kindly with those he believed to have crossed him. He could be extremely waspish, and when wounded by disagreement he was naturally inclined to flatten perceived opponents. At one of the most crucial moments of the Reformation, Luther refused to shake the hand of the Swiss reformer Ulrich Zwingli, a snub that would haunt the Protestant cause for generations.
Perhaps the most remarkable aspect of Roper's biography is her frank and insightful treatment of Luther's physicality, including his elemental sense of sin, flesh, and worldly impulses. Luther rejoiced in the things of the body; denouncing asceticism, he ate and drank heartily and loved sex with his wife. He was not too modest to admit that he took particular pleasure in the successful evacuation of his bowels. Luther viewed the world and its pleasures as created for enjoyment.
Addressing an issue that has garnered considerable attention of late, Roper does not spare Luther when it comes to his treatment of the Jews. The biography contains no attempt at whitewash by appeal to 16th-century context. Luther's brutal and shocking advocacy of burning synagogues and holy books was, for Roper, no mere eccentricity or aberrant personality trait. It belonged to the warp and woof of his theology. Having failed to convert, the Jews had forfeited their inheritance and were replaced by a Christian society from which they were to be driven.
Roper provides plenty of space for disagreement, and some readers will find her psychological approach a stretch. Read alongside more theological accounts, however, hers is the most original and compelling Luther biography to mark the 2017 anniversary. It will spark controversy and heated debate, something risked by too few accounts of Reformation history.
Heinz Schilling's 2012 biography, Martin Luther: Rebel in an Age of Upheaval, was warmly received in Germany; an English translation releases in March. Only a few pages of reading reveal a clear contrast with Roper's approach. Schilling, a distinguished historian who taught at the Humboldt University of Berlin, places the Reformation within the framework of 16th-century Germany and the unwinding of the Holy Roman Empire. He warns against treating Luther as a solitary genius while making the case for the extraordinary influence of one man. His Luther is a pioneer in the emergence of the modern world, although in ways wholly unforeseen and unintended. The European reformations, Protestant and Catholic alike, were, for Schilling, unthinkable without Luther's revolutionary teaching.
Schilling's book shares with Roper's an intense interest in Luther's person and character, but in a different key. The biography abounds with anecdotes and vivid portrayals of friends sketched within political and social contexts. Schilling's astonishing knowledge of German history is evident throughout, yet always delivered with a light touch. All the while, we never lose sight of Luther as the preeminent figure, boasting courage, heroic self-assurance, and prophetic confidence. We also get a feel for how he crafted his public image through canny use of the printing press, and how he reckoned with the political forces of his age.
Another major biography, Martin Luther: Visionary Reformer, comes from Scott Hendrix, a professor emeritus of Reformation history and theology at Princeton Theological Seminary. In an entirely different tone, Hendrix offers an elegant and passionate account of Luther's life that is both learned and sympathetic. He vigorously attends to the development of Luther's thought while debunking numerous myths. Hendrix's Luther is caustic and fierce, but also a man of compassion and remarkable tenderness whose theology radiates profound gratitude for God's forgiveness. The book even ventures a comparison of Luther with Martin Luther King Jr., emphasizing their prophetic authority and world-changing influence.
At every turn, Luther was supported by a battalion of printers and graphic artists, and Andrew Pettegree's robust and lively Brand Luther depicts him as the first media star of the printing age. That the advent of the printing press helped fuel the Reformation has long been recognized, but Pettegree, a leading historian of early modern book culture, puts flesh on the bone with statistics demonstrating Luther's disproportionate influence. Pettegree works through Luther's remarkable relationship to the print world. On the one hand, without the printing press, Luther never would have achieved notoriety—and indeed, it's unlikely he would have survived. On the other hand, Luther had a canny understanding of print culture and knew how to use it to his distinct advantage. The press not only aided Luther; he also aided and transformed the press, turning a remote and rather provincial Wittenberg into a center of the printing industry. Ultimately, Pettegree argues, Luther's prodigious writing talent and his commercial acumen ensured that "print and public communication would never be the same again."
Singular, Not Solitary
Luther, understandably, captures much of the spotlight in an anniversary year commemorating the 95 Theses, but his Reformation contemporaries are also receiving fresh attention.
Christine Christ-von Wedel's Erasmus of Rotterdam: Advocate of a New Christianity (also a translation from German) offers a theological account of the towering thinker whose encounters with Luther defined the early Reformation. Erasmus, she argues, dedicated himself to the transmission of the Gospels through the restoration of original texts. He worked on Greek manuscripts of Scripture and edited and published works of the church fathers, hoping that "building on the tradition of the church fathers" would "allow the gospel to speak for his time in an updated way." In the end, Erasmus's profound belief in the historical development of the church's theology was roundly rejected by Luther, who was convinced that the whole of Christian thought could be found in the Bible. Unreconciled, the two most prominent figures of their time parted with acrimony and bitter recriminations.
To the north was another reformer known for bitter invective, the Scotsman John Knox, primarily remembered as the preacher who tormented Mary, Queen of Scots. In John Knox, Jane Dawson of New College, Edinburgh, has produced a scrupulously researched and beautifully written biography that revises our understanding. She reveals Knox to be a deeper, more intriguing figure than the dour Calvinist of legend. Dawson offers a picture of a man who struggled with dark thoughts but gave himself over to ardent and heartfelt prayer. Knox knew well the experience of exile as a preacher, prophet, and pastor who saw himself locked in a struggle with the Catholic church, which he held to be antichrist. Dawson delivers a biography of great beauty and subtlety that brings into sharp relief the exigencies and vicissitudes of the Reformation world.
What Came Next
The best sort of writing about the Reformation asks tough questions about its causes and effects—and refuses easy answers.
One fine example comes from the historian Diarmaid MacCulloch, who has pioneered a major shift in Reformation writing to offer a nuanced picture of how the Reformers persuaded ordinary believers to embrace a different interpretation of the gospel. In All Things Made New: The Reformation and Its Legacy, a collection of new and previously published essays, he has delivered a piece of essential reading for 2017. A master of prose and analysis, MacCulloch moves easily and elegantly from Luther to the English Reformation and on to the religious tumult of the 17th century. He argues persuasively for the role of theology as the major catalyst for change, proposing that Luther's idea of justification by faith alone transformed Christendom and overturned the medieval order.
Carlos Eire, a Yale historian, pays attention to parallel developments within Protestantism and Catholicism in his massive Reformations: The Early Modern World, 1450–1650. Readers will particularly appreciate Eire's comprehensive account of Catholic reform in the 16th and 17th centuries. Eire examines the common roots of reform and rejects easy distinctions between Catholic and Protestant in the early modern world, arguing that developments within each faith can only be understood as "interlocking Reformations."
Another welcome contribution is Protestantism after 500 Years, a collection of essays edited by Thomas Albert Howard and Mark A. Noll. In keeping with MacCulloch, Howard and Noll point to the centrality of theological developments in Reformation events. They remind us, however, that the Reformation was a "massively complex, confusing set of historical events," and that neither a purely theological nor a purely historical approach will do it justice.
Indeed, there are many other new and forthcoming volumes I have not mentioned here that are helping to "do justice" to the Reformation and the German theologian most closely identified with it. This anniversary is offering us a new body of literature about a movement that holds a mirror to our pre-modern selves, showing us who we are and how we got here. With all of our flaws and brilliant insights, there we stood.
Bruce Gordon is the Titus Street Professor of Ecclesiastical History at Yale University and the author of John Calvin's 'Institutes of the Christian Religion': A Biography (Princeton University Press).
Have something to add about this? See something we missed? Share your feedback here.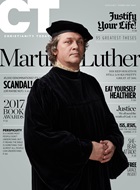 This article is from the Jan/Feb 2017 issue.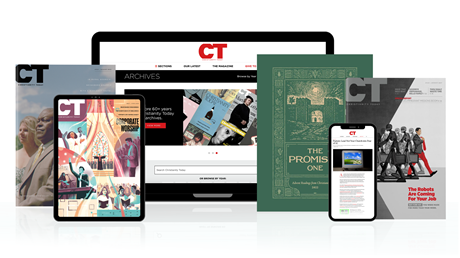 Subscribe to Christianity Today and get access to this article plus 65+ years of archives.
Home delivery of CT magazine
Complete access to articles on ChristianityToday.com
Over 120 years of magazine archives plus full access to all of CT's online archives
Subscribe Now
Reading the Reformation in 2017
Reading the Reformation in 2017