Image: Daria Kirpach / Salzman Art
Jesus did not show up to defend ISIS—and the first to celebrate was a Muslim.
"The [ISIS] myth of their great battle in Dabiq is finished," Ahmed Osman, a Free Syrian Army officer, told Reuters in October after coalition forces drove more than 1,000 extremists from the backwater Syrian city known as the Armageddon of Islamic eschatology. The jihadists had expected the Messiah to appear and bloody his lance on approaching Christian crusaders.
Muslim belief in the end-times return of Jesus may seem surprising, but according to recent polls, they expect him with greater anticipation than do many American Christians.
A Pew Research Center survey in 2012 found that more than half of Muslims in Iraq, Lebanon, and Tunisia—and just under 50 percent in Morocco and the Palestinian territories—believe in the "imminent return" of Jesus. Outside the Arab world, more than half of Muslims in Turkey, Pakistan, Malaysia, and Thailand say Jesus will return to Earth in their lifetime.
By contrast, a 2015 poll by the Brookings Institute found that only 12 percent of US evangelicals believe that Jesus will return in their lifetime.
Past polls communicate a greater expectancy. In 2010, Pew found that 27 percent of US Christians expected Jesus to definitely return within the next 40 years, while another 20 percent found it probable. Among white evangelicals, 34 percent said "definitely" while 24 percent said "probably."
The Qur'an alludes to the return of Jesus (accompanied by a figure called the Mehdi), who on the Day of Resurrection will be a witness against Christians who claim him as the Son of God. But Muslim eschatology is derived primarily from Islamic traditions that have varying degrees of canonicity.
The exact timing of events does not tend to be the concern of Muslim theologians. But the general narrative is that Jesus will descend to Earth, kill the pigs, break the crosses, perform the pilgrimage to Mecca, defeat the Christian armies of Rome, kill the Antichrist, and usher in a period of worldwide Islamic prosperity.
Muhammad prophesied that the final battle would take place in Dabiq, today a nonstrategic town of 3,000 inhabitants northeast of Aleppo. ISIS seized on the symbolism as it recruited jihadists to its cause through a slick, English-language online publication of the same name. Jihadi John, one of the most infamous fighters, executed five hostages in 2014 saying, "Here we bury the first American crusader in Dabiq, eagerly awaiting the rest of your armies to arrive."
Events such as these, and ISIS' rapid expansion in 2014, sparked a flurry of Christian blogs linking biblical prophecies with Islamic ones, and expressing fear that Muslims would take over the world. A favorite text was Isaiah 17, predicting Damascus would be reduced to a pile of rubble.
Pastor John MacArthur, for example, echoed the theme while preaching on the end times during the early days of the Arab Spring. "The Bible's Antichrist is Islam's Savior," he said, speaking of the Mehdi, who initiates the events leading to the final judgment.
A 2013 poll by LifeWay Research found that 32 percent of Americans—including 58 percent of evangelicals—saw the biblical prophesies of Revelation at play in Syria. Brookings found that 79 percent of US evangelicals read current events to say the end times are closer.
A PRRI poll in 2012 found that 29 percent of US evangelicals thought the world would end within their lifetime. In 2013, Barna Group found that 77 percent believed the world was now living in the biblical end times.
"I don't think we should worry a whole lot about Islamic eschatology, especially dire predictions of how the armies of Islam will defeat Christianity," said Warren Larson, professor emeritus of Muslim studies at Columbia International University. "But it is important for all Christians to know something for the purpose of witness."
The differences in the eschatologies are obvious, Larson explained. He advises focusing on the positive commonality of Jesus being alive and assigned such an important role.
"For many Muslims, there is great uncertainty in the hour of death. So it is significant that Jesus is an intercessor in both [religions]," he said. "In Islam, the judgment is only judicial. Whereas for us, there is confidence that God will take care of us and bring about our salvation."
But Imad Shehadeh, president of Jordan Evangelical Theological Seminary in Amman, finds little room for bridge building. Even the return of Jesus is only one sign of the end times in Islam, and not the climactic event. "They are two parallel lines that never meet," he said. Judaism, Christianity, and Islam are all understood by Muslims to be conditional covenants, and there is no grace-based eschatological hope. "The first two religions are seen as having broken their covenants, therefore forfeiting any promises they may have received."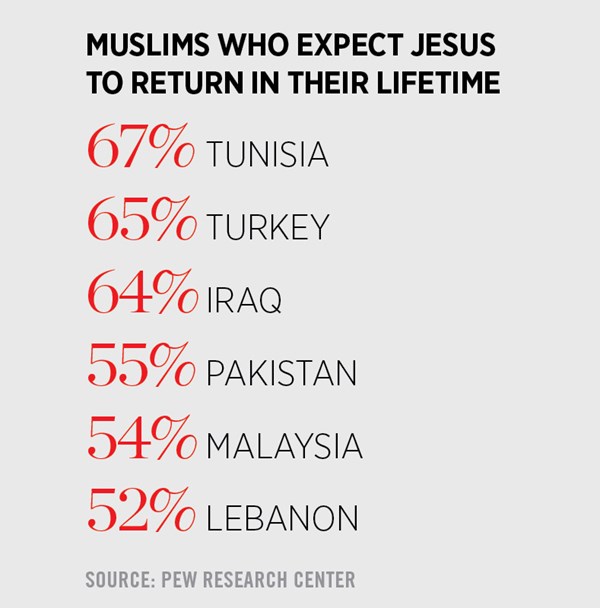 Doug Leonard, director of global mission for the Reformed Church of America, advises balance. For seven years, he served as director of the al-Amana Center in Oman, promoting understanding between Muslims and Christians through deep discussion of their scriptures.
"When two belief systems overlap, it can be harder to dialogue than when the worldviews are completely different," he said. Muslims often like to seek common ground, and the actions of Jesus upon his return to Earth can be seen as quite similar—save for on whose side he fights.
"But we have to enter the nuance of distinction," said Leonard, "to avoid the pitfall of mistakenly thinking we agree."
There is mercy in Islam, he emphasized, but it is grace that makes the difference in Christianity. When Muslims realize this, it often resonates far deeper than with many Christians.
" 'Heaven is free! Heaven is free!' shouted one Omani convert in the parking lot of the church," Leonard recalled. "He couldn't understand why we weren't jumping up and down with him."
Some victims of ISIS' eschatology get it, said Salim Munayer, head of the Musalaha reconciliation ministry in Jerusalem. Many Syrian refugees are questioning Islam and the role of religion, especially as they find Christians responding to meet their needs.
But other research shows that Christian eschatology can get in the way. Overly pro-Israel interpretations are a barrier to evangelism, conversion, and discipleship, according to one academic study of 150 Muslim converts in the Holy Land.
Muslim interest in eschatology ebbs and flows, but is currently at high tide due to the collapse of regional governments and innovative proof-texting of Islamic traditions, said Munayer. This leads to a pessimistic and fatalistic outlook that encourages apocalyptic ideology. "Some Muslims are taking refuge in end-times theology," he said. "A tendency also found among some Christians and Jews."
Yet regardless of how Christians interpret Revelation or read the times, Larson calls them back to the gospel's hope. "We need to witness with assurance that faith in Jesus as the crucified, risen, and coming Messiah makes all the difference in this world," he said. "And in the world to come."
Have something to add about this? See something we missed? Share your feedback here.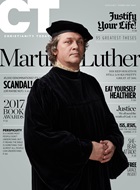 This article is from the Jan/Feb 2017 issue.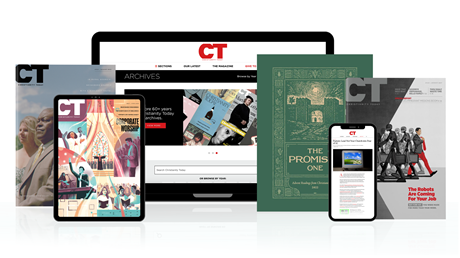 Subscribe to Christianity Today and get access to this article plus 65+ years of archives.
Home delivery of CT magazine
Complete access to articles on ChristianityToday.com
Over 120 years of magazine archives plus full access to all of CT's online archives
Subscribe Now
Who Awaits the Messiah Most? Muslims
Who Awaits the Messiah Most? Muslims