true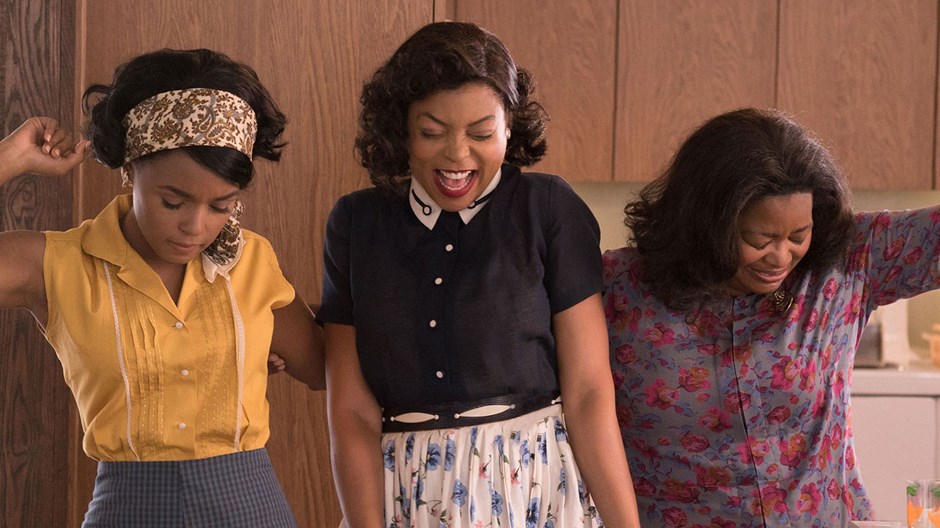 Image: 20th Century Fox
The rush to sign kids up for summer camps is always intense, but this past summer, few filled up as quickly as the one targeted at girls interested in STEM (science, technology, engineering, and mathematics). My family lives in a college town, home to one of the top-ranked science schools in the country, and getting my scientifically curious nine-year-old daughter into that camp felt like shooting for the stars.
We didn't even make the waiting list for the camp last summer. However, this last week I did make the long drive into the city to take my daughter to see an early screening of Hidden Figures, which in some ways offers something better than a STEM camp. Summer camps and chemistry kits under the Christmas tree do much to kindle curiosity in the sciences, but this movie presented an opportunity to fan that curiosity into flame with a potent story of possibility. This, after all, is the power of fictional and nonfictional role models: They give concrete shape to inchoate longings.
The stories of Katherine G. Johnson (played by Taraji P. Henson), Dorothy Vaughan (Octavia Spencer), and Mary Jackson (Janelle Monáe) provide compelling inspiration. Adapted from Margot Lee Shetterly's book, Hidden Figures: The American Dream and the Untold Story of the Black Women Mathematicians Who Helped Win the Space Race, the film centers on these three African American women who worked at NASA as "computers" calculating the complex mathematics needed to make space travel possible. Vaughan was an expert in programming and the first female African American promoted to personnel supervisor at what would eventually become NASA, and Jackson was the first female African American aeronautical engineer.
The film gives center stage to Johnson, whose particular expertise in analytical geometry and celestial navigation made her indispensible. The film truthfully depicts (albeit with some dramatic license in the timing) astronaut John Glenn (Glenn Powell) requesting that Johnson personally check the trajectories and entry points that the IBM had produced before his first orbit around earth. "Get the girl to do it," he said. "I want this human computer to check the output of the electronic computer, and if she says they're good, you know, I'm good to go." Johnson went on to calculate the Apollo 11 flight trajectory to the moon—just one of many career accomplishments that earned her the Presidential Medal of Freedom in 2015.
Even growing up in far-flung apartheid South Africa, I'd heard of John Glenn and Alan Shepard. But like most people, I had no idea that women and people of color held key roles in the early days of NASA's white-male-dominated space program. Now as a mother, I'm thrilled that my daughter can see their story. As first lady Michelle Obama remarked when she saw Hidden Figures: "This [film] is a true gift. They didn't have movies like this when I was growing up." Author, minister, and adjunct professor Nicole Massie Martin agrees: "I am always grateful to see films that focus on the significant impact that women of color have." Martin believes the "movie will likely prove one of the realities of my own life—that the strength of black women is a powerful force that God can use to help strengthen others. As a mom, I hope that this movie can add to the beautiful examples my daughters have of women who overcome the odds against them."
However, as inspirational as the movie may be to women of color, Martin notes with concern that those who most need to hear this story might be the least likely to see it. "As a movie with primarily black cast members," she told me, "it is likely that it will draw black people, and black women in particular." Obama, too, hopes the film will appeal to a wider audience: "It's not just important for the girls in this [screening] room to see it, but people all over the world to be reminded of how we got here as a country. We got here on the backs of those hidden figures and we can never forget."
Black women will no doubt see and be inspired by Hidden Figures, just as young women and under-represented minorities might see and be inspired by STEM projects geared towards them. But these kinds of projects and films are preaching to the proverbial choir. According to Ray Rodriguez, professor of cellular and molecular biology at University of California–Davis and executive committee member for the Center for the Advancement of Multicultural Perspectives on Science, "the rest of the community needs to identify and overcome our own implicit bias, which assumes incompetence, minimizes achievements, and marginalizes women and people of color who historically were not admitted to the STEM disciplines."
In other words, it's not only bright, young black women who need to imagine themselves in Hidden Figures to see the story of what they could achieve. It's the white men in the sciences who need to identify with Al Harrison and Paul Stafford (played by Kevin Costner and Jim Parsons). These two provide fictional stand-ins for the NASA engineers and directors who realize that by overlooking the talent among women and people of color, their programs are hampered. "Find the geniuses among the geniuses. We all get to the peak together, or we don't get there at all," says Harrison at the end of the movie.
This sentiment is at the heart of Rodriguez's desire to seek opportunities for women and under-represented minorities within the STEM disciplines. "Society's problems are serious, interconnected, and complex," he says. "We cannot solve the world's problems using less than half the brain power on the planet." Indeed, Johnson's story isn't just important because she was a black woman who deserved an opportunity but because she was a brilliant mathematician, and NASA wouldn't have succeeded without her.
Which makes me think that maybe I took the wrong person to see Hidden Figures. Maybe the people who need to see it most are not our daughters in need of role models, but our sons in need of portraits of partnership. For "male and female he created them," the Scriptures tell us, "and God blessed them and said to them … 'fill the earth and subdue it.'" (Gen. 1:27–28)
And what if they were to reach for the moon? Well, that was definitely going to have to be a team effort.
Bronwyn Lea is a South African-born writer, speaker, and advocate living in Northern California. Connect with her online at bronlea.com, on Facebook, and on Twitter.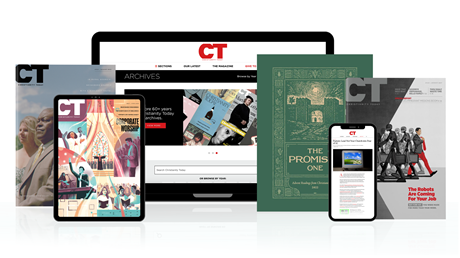 Subscribe to Christianity Today and get access to this article plus 65+ years of archives.
Home delivery of CT magazine
Complete access to articles on ChristianityToday.com
Over 120 years of magazine archives plus full access to all of CT's online archives
Subscribe Now
'Get the Girl to Do It'
'Get the Girl to Do It'