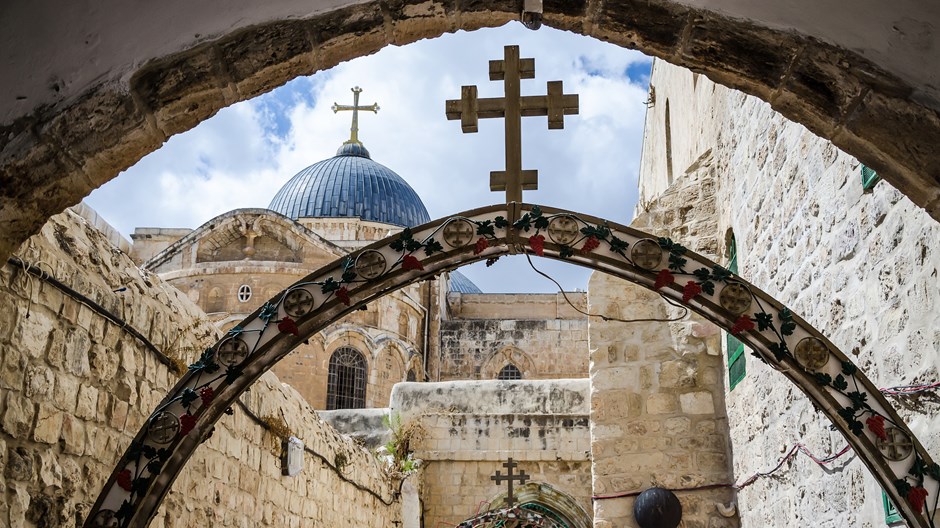 Image: Shutterstock
Call Ann Fink crazy, but the intrepid grandmother has a tradition to uphold. She's toured Israel, Jordan, and Egypt with 8 of her 13 granddaughters. Victoria, a preteen, is number 9.
"Her parents are not afraid," said Fink, a Pennsylvania native, while visiting Egypt with Victoria. "We believe we can die at any time. Only God knows when and where."
Neither tourist knew just how much visits like theirs support the region's beleaguered Christians.
From a high-water mark of $7.2 billion in 2010, tourism revenue in Egypt has fallen by 76 percent following the unrest of the Arab Spring. The decline has devastated the economy and, with it, Egypt's Christians.
Copts, an estimated 10 percent of the population, make up more than half of tour operators and more than a quarter of the tourism workforce, according to Adel el-Gendy, a general manager in the Tourism Development Authority. Christians have better connections to the West, he said, and are often more skilled with languages.
Gendy, a Muslim, has been assigned development of the Holy Family route—25 locations that, according to tradition, were visited by Jesus, Joseph, and Mary as they fled Herod's wrath. Relaunched with government and church fanfare in 2014, the route is close to being designated as a World Heritage site by UNESCO, he said. But the project has struggled as tourists stay away.
The route runs through Old Cairo, which boasts churches dating back to the fourth century but feels like a ghost town. Souvenir shops are open, but their lights dim. "Our income has dropped by 90 percent," said Angelos Gergis, the Coptic Orthodox priest at St. Sergius Church, built above a cave where tradition says the Holy Family stayed three months. "We are assigned to assist 100 poor families in the area, but we used to help so many more."
There are no tourist fees at Christian religious sites, but many visitors leave donations. "You can see things in Egypt you won't see anywhere else," he said. "And if you have any sympathy for us, please come. Your visit does help."
In Jordan, Christians are just 2 percent of the population. Bristow Hood, pastor of Oasis International Church in Amman, says local pastors tell him that Jordanian Christians receive moral support from faith tourists.
"When foreigners come, they bring credibility to the Christian community," he said. "It reminds the government that Christians have a 'tribe' outside of Jordan."
Muslim-Christian relations are good in Jordan, Hood explained, but in a tribal society, who you know makes a difference. And as a hospitable society, having connections also creates opportunities that local Christians don't have.
"Jordanians are more open to dialogue with tourists," Hood said. "They really want to know [guests]. You are entitled to share what you want to share, including your beliefs."
The general Middle Eastern comfort with religious discussion can be surprising to Westerners, more familiar with news of religious strife.
"I am here to see incredible things, but also to share the love of Jesus," said Rachel Hagensen, a Phoenix resident on the same tour as Fink. She finds it easier to share her faith here than at home. "I pray everywhere my feet go that God will bless the land."
More than 300 million tourists visit religious sites every year, according to the UN World Tourism Organization. Every year in Israel, more than half of the country's 3.3 million tourists visit religious sites. More than a quarter of visitors to the nation are Protestant.
"A single tourist to our region helps provide income for dozens of people," said David Katz, deputy general manager of Sar-El Tours.
All religious groups in Israel benefit, Katz said, though in places like Nazareth and Bethlehem, Christians own many of the tourism establishments. Christians also make up 64 percent of students in Bethlehem University's Hotel Management and Tourism program.
His company is keen to help introduce tourists to both Messianic Jews and Palestinian Christians. "Unfortunately, they are very busy with their tour," he said. "It is not a lack of interest, just a lack of time. Nothing insidious."
Normal tour buses only go into Bethlehem for a half day, visiting the Church of the Nativity and one of the large souvenir shops, said Marianne Smith, development officer for Bethlehem Bible College. Last year, the college created Ta'Shuf Tours (from the Arabic verb for "to see") to support both the college and the local economy.
One Washington tourist, who asked that her name not be used, cited Isaiah's prophecy of "a highway from Egypt to Assyria":
The Lord Almighty will bless them, saying, "Blessed be Egypt my people, Assyria my handiwork, and Israel my inheritance."
"I had not known God would bless these countries once again," she said. "I'm glad I came to see."
Jayson Casper is a Cairo-based Middle East correspondent for Christianity Today.
Have something to add about this? See something we missed? Share your feedback here.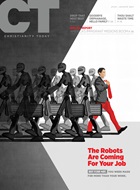 This article is from the Jul/Aug 2017 issue.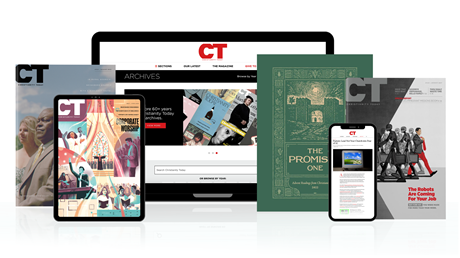 Annual & Monthly subscriptions available.
Print & Digital Issues of CT magazine
Complete access to every article on ChristianityToday.com
Unlimited access to 65+ years of CT's online archives
Member-only special issues
Subscribe
Want to Help Christians Stay in the Middle East? Start with Your Vacation.
Want to Help Christians Stay in the Middle East? ...