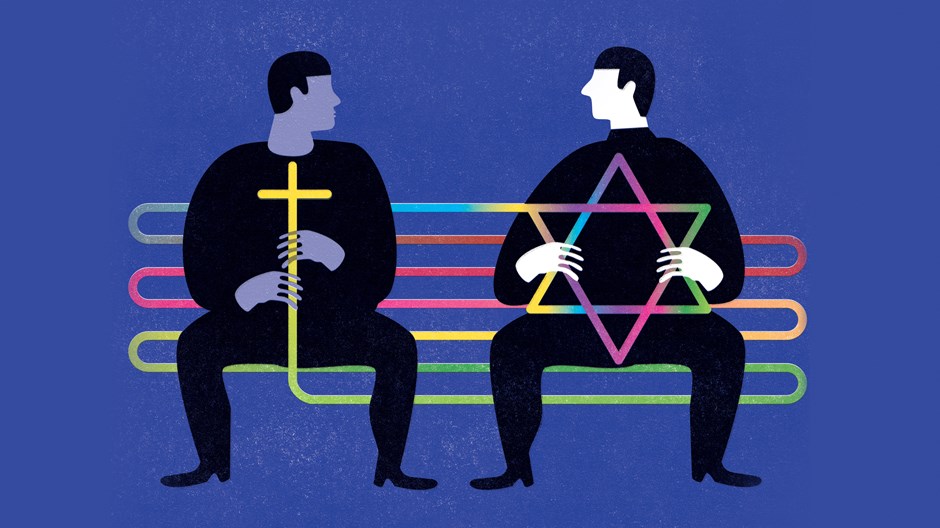 Image: André Da Loba
When Tony Suarez lost his wife to cancer last year, the Passover song he learned at his first Seder meal only months before became his anthem.
Just as the Jewish people sing dayenu—"it would have been enough"—about God saving them from the plagues and leading them out of Egypt, the Virginia pastor proclaimed that God's faithfulness was enough, even without the miracle he had prayed for.
"That song meant everything," said Suarez, vice president of the National Hispanic Christian Leadership Conference (NHCLC). "And we wouldn't have known it if we hadn't been in a synagogue."
Suarez is helping to lead a movement among Latino evangelicals that aspires to change the face of Christian Zionism in America.
For the past few years, the NHCLC's Hispanic Israel Leadership Coalition (HILC) has brought Latino churches—some with blue-and-white Israeli flags in their sanctuaries and Hebrew songs in their worship sets—together with pro-Israel and Jewish groups.
The coalition has organized seminars, trips to the Holy Land, and sit-downs with Israeli politicians in order to make Hispanics "the most pro-Israel, pro-Jewish demographic." With arms extended and flags waving, its members pray with their congregations for the peace of Jerusalem and the well-being of Israel.
In addition to events in places like New York, Florida, and Washington, DC, HILC leaders have also advocated across Latin America against anti-Semitism and for the Jewish state. For example, Orlando pastor Carlos Ortiz has joined advocates for Israel in Venezuela, Cuba, and Nicaragua. Nicaragua reestablished a diplomatic relationship with the Jewish state earlier this year after a seven-year break.
But the HILC still has work to do. In a recent LifeWay Research study sponsored by the NHCLC and the Philos Project, 45 percent of Hispanic American Christians said they view Israel positively while 26 percent view it negatively and 28 percent are not sure how they feel.
"It was not surprising that the [plurality] had a positive perception of Israel. But we weren't aware how much they didn't know," said Jesse Rojo, Hispanic affairs director for Philos, a nonprofit that encourages Christian engagement in the Middle East.
In the survey, about a third of Hispanic Americans responded that they were unsure about their own positions on the state of Israel, its theological significance, and levels of US aid to the country. This ambivalence and uncertainty proved to organizers the need for further education and engagement among Latinos.
"We realized we're at a pivotal point," said Rojo, who has enlisted pastors, Latino singers, and Spanish-speaking theologians to partner on the issue.
While Hispanic Christians are more likely than the average American to support the state of Israel, their views don't typically shape their politics. More than half told LifeWay that a politician's stance on Israel doesn't impact their vote.
HILC leaders have focused on changing that perspective, reminding Latino evangelicals—who may come from countries where they had to keep faith and politics separate—that they have a political voice here in the United States, said Suarez, who serves on President Donald Trump's evangelical advisory board along with NHCLC president (and CT board member) Sam Rodriguez.
Hispanic evangelicals are more comfortable with policy activism than the rest of the Hispanic population, including Catholics and mainline Protestants. In a 2014 Pew Research Center survey, 61 percent said they believe churches should express their views on political issues.
"We don't detach history from Scripture and the greater story of God's redemption," Rojo said. "We don't see what happens at the policy level as completely separate from what happens in Scripture."
For decades, Hispanic immigrants and converts have been a boon to the US evangelical church. And as the largest ethnic minority within evangelicalism, their increasingly vocal stance on Israel is starting to have an impact.
"American Zionists have tended to be white because evangelicalism here has been dominated by whites," said Gerald McDermott, editor of The New Christian Zionism. "But now as American evangelicals are changing colors, so is Zionism."
McDermott, a Beeson Divinity School professor, points out that global Zionism has always contained racial diversity, from Ethiopian Jews to the Nigerian Christians who number among Israel's tourists each year.
"The Jewish story of liberation from slavery in Egypt has always resonated with the black church," he said. "It is no surprise that blacks are often numerous in messianic Jewish congregations."
Conservative black churches have been among those resisting the Black Lives Matter movement's pro-Palestinian position. "This has been a polarizing moment not only for black churches but also for predominantly white and multiracial religious institutions," said Roger Baumann, a sociologist at Yale University.
While white evangelicals have historically been the most pro-Israel Christian group in America, black Protestants have been the least. Baumann's research, published last year in the journal Sociology of Religion, found that black pastors who promote Israel rely on prosperity gospel themes and promises of blessing (such as the "I will bless those who bless you" of Gen. 12:3) rather than the liberationist narratives often affiliated with their tradition.
"African American Christian Zionists tend to come from more theologically and politically conservative black churches, where there is a theological narrative about the State of Israel that overlaps with the kind of Christian Zionism prominent among white evangelicals," Baumann said. "That is, in order to secure God's blessing, one has to first be a blessing to Israel, which means supporting Israel as a Jewish state today."
Among Asian Americans, a strain of Korean evangelicals is also committed to championing Israel and repenting for anti-Semitism among Christians. An organization called Korean Christians for Shalom Jerusalem held its annual cultural festival in Israel in May, in honor of the 50th anniversary of the reunification of Jerusalem after the Six-Day War.
Rabbi Yechiel Eckstein, founder of the International Fellowship of Christians and Jews (IFCJ), said he sees support for Christian Zionism surging along with the growth of Pentecostal traditions around the globe. In recent years, his organization has launched affiliates in South Korea and Brazil.
As the Hispanic community in America has become "more evangelical Protestant and less Catholic, the possibilities of a Christian Zionist approach became much more real," Eckstein said. "But nobody has yet been able to really harness or channel that innate support for Israel. They're just not organized well enough to do so."
But the potential is there, according to Rojo. "When you give them the right information and invest in them, they will give of their best efforts to become advocates," he said. "Seeing the way they respond gives me a lot of hope."
Was this article helpful? Did we miss something? Let us know here.
Have something to add about this? See something we missed? Share your feedback here.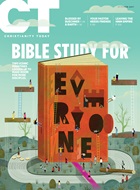 This article is from the October 2017 issue.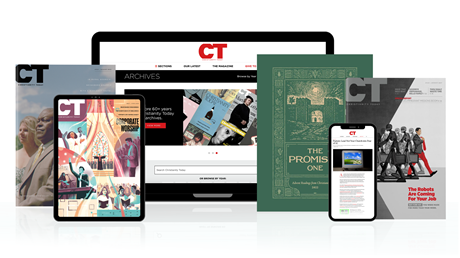 Annual & Monthly subscriptions available.
Print & Digital Issues of CT magazine
Complete access to every article on ChristianityToday.com
Unlimited access to 65+ years of CT's online archives
Member-only special issues
Subscribe
Shalom, Amigos: The Changing Faces of Christian Zionism
Shalom, Amigos: The Changing Faces of Christian Zionism