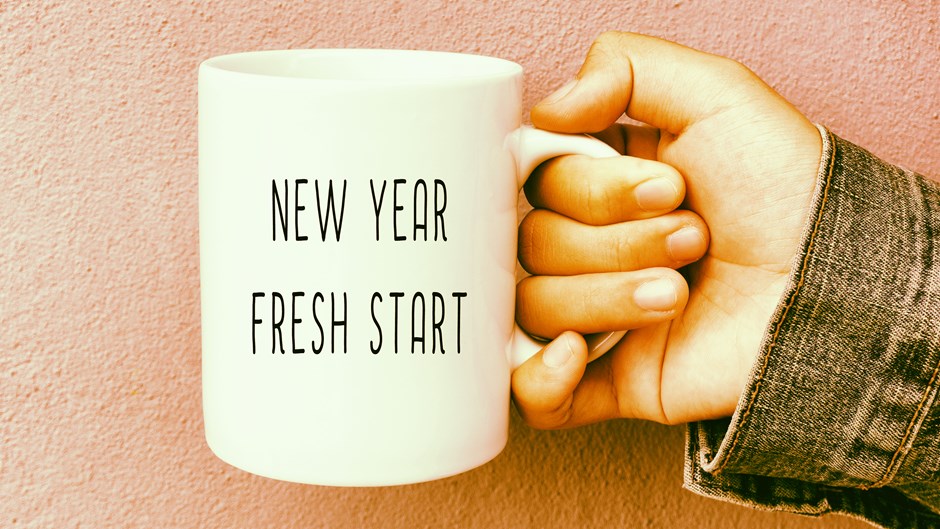 Image: Getty Images
For many of us, the New Year marks a time for reordering priorities and making personal improvements. Surveys suggest that nearly half of us make resolutions, primarily focused on health, finances, and relationships. Though our intentions are noble, the success rate is bleak—80 percent of resolutions fail by February and 92 percent later in the year—so if you've made a resolution, the odds are not in your favor.
In past years, I've resolved to train for a marathon, engage in spiritual disciplines more regularly, and eat better, to name a few. (Why does ice cream taste so much better than spinach?) But I often find, like Paul, that "I have the desire to do what is good, but I cannot carry it out" (Rom. 7:18).
Most of us have attempted resolutions and failed. With dismal statistics and sobering self-reflection, it's hard not to wonder: Is real, sustained change possible?
The encouraging answer is found in the Scriptures, where the arc for humanity is one of glorious change: moving from the destitution of the fall toward the eternal kingdom, where God promises "I am making everything new" (Rev. 21:5). In this redemptive narrative, we're located in the messy middle—still living in a fallen world that's plagued by sin. Changing well comes through understanding that God desires our transformation and is orchestrating circumstances, relationships, and even ordinary moments to further his purposes.
As we seek to change and be changed this new year, we would do well to keep in mind these five insights:
1. Expect change to come slowly, subtly, and in a non-linear progression.
In today's "there's an app for that" culture, slow change is often seen as failure. We hope for sweeping, overnight character transformation. Instead, we need to slow down and take the long view.
If we look to the Creator's rhythms in the natural world—a lovely green patina on a copper roof or the way an ocean sculpts the side of a cliff—we remember that beautiful transformation takes place over seasons. Farming, too, offers a model. In a recent conversation, my pastor shared his intrigue with Paul's metaphorical use of the word "fruit" to talk about the work of the Holy Spirit in us (Gal.5:16–23). Farmers don't put a seed in the ground and expect to eat fruit the next day—a harvest takes time.
We become more like Christ over the length of our lifetimes, so "let us run with perseverance the race marked out for us" (Heb.12:1).
2. Reorient your desires.
The holy work of change starts with contemplation before action. James K. A. Smith suggests that our habits are an outcome of our soul-level affections: "You are what you love, because you live toward what you want." Scientific change theories, like Prochaska and DiClemente's Transtheoretical Model of Change, suggest that we have to establish a strong personal motivation before we try to change thoughts, attitudes, and behaviors.
Accordingly, if we listen to the Holy Spirit whisper both God's love and conviction, he can illuminate our false affections and unhealthy motives. Only then can we reorient our desires toward Christ.
3. Aim lower.
Keeping realistic expectations prevents despair. In Finish: Give Yourself the Gift of Done, Jon Acuff claims that a perfectionist approach puts up a profound barrier to actual change. According to his recent research, "The harder you try to be perfect, the less likely you are to accomplish your goals." Relapsing into old patterns leads to demoralization and shame, so setting manageable goals is key to meeting them.
A friend of mine decided that, instead of resolving to pray for a set amount of time daily, she would ask people she'd otherwise promise (and forget) to pray for, "May I pray with you right now?" The more she prayed with the hurting, grieving, and fearful, the more her desire for prayer grew. She formed a holy habit through simple love in action, not by attempting to keep an appointment with a clock.
"God is forming us into a new people," writes Tish Harrison Warren in Liturgy of the Ordinary, "and the place of that formation is in the small moments of today."
4. Don't go it alone.
Recently, as I pedaled away in a group spin class at my new gym, I realized that my heartbeat and sweat level were more intense than they'd ever been in the two years I'd worked out alone at another gym. Though I'd wanted to get off the bike 20 minutes into the workout, I was held there by the rest of the class—the sense that "we're all in this together."
Scripture and science agree that we don't change as well without others' support. Some resolutions need the accountability of a friend, others benefit from a coach or counselor, and certain addictions may need serious pastoral council.
The church community, in particular, offers a unique context for this accountability. We need to lean into discipleship (from pastors and mentors) as we try to escape our bad habits and addictions. We need to hear the Word preached to deepen our convictions. And we need to commit ourselves to community—where other Christians can encourage us, reflect the imago Dei, and remind us of grace when we stumble.
5. Trust in God's transformational power.
Sanctification is both a change in position (set apart from the world for God) and in disposition (becoming less like our natural selves and more like God). The well-being we seek when making resolutions is a longing for wholeness—a longing to reflect God's ordained transformation in our lives.
For believers, a changed life begins at the moment of justification and continues with the life-long process of sanctification by the Holy Spirit. Our success or failure with resolutions doesn't determine or derail God's transformational plans for us. God takes the initiative in our redemption, sustains it, and will bring it to completion. He looks beyond external behaviors to the sins, motives, and wounds of our hearts, and there is where he desires to free and heal us.
This New Year, then, place your resolutions on the altar. Then pray and listen. As Paul writes in 1 Thessalonians 5:23, "May God himself, the God of peace, sanctify you through and through."
Heidi Wheeler is a nurse practitioner who writes about the mind, body, spirit connection. She lives with her husband and four kids in Wisconsin. Connect with her online via Facebook, Twitter, and Instagram.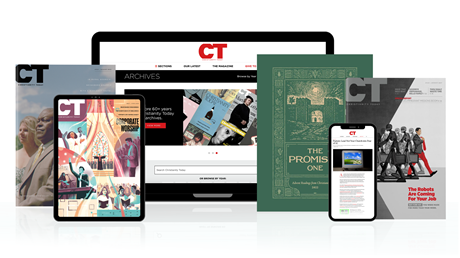 Subscribe to Christianity Today and get access to this article plus 65+ years of archives.
Home delivery of CT magazine
Complete access to articles on ChristianityToday.com
Over 120 years of magazine archives plus full access to all of CT's online archives
Subscribe Now
5 Ways to Fulfill Your New Year's Resolutions
5 Ways to Fulfill Your New Year's Resolutions