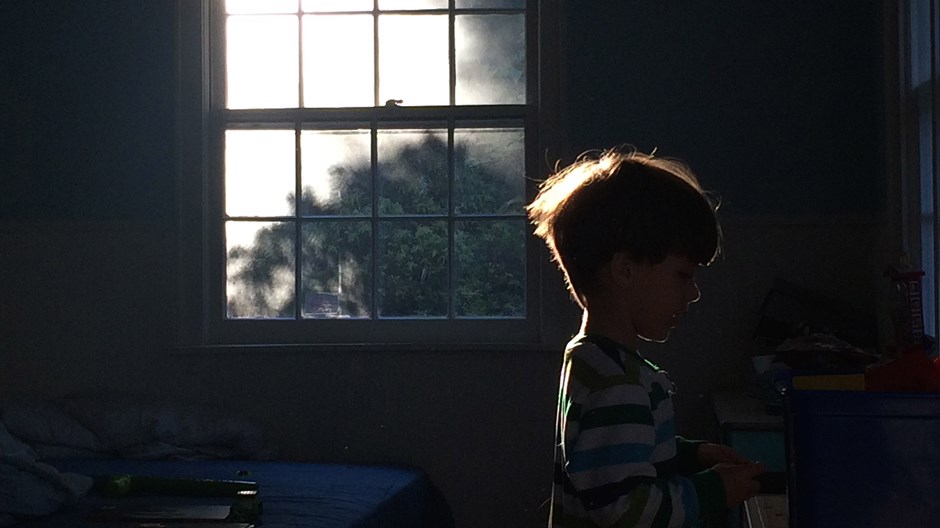 Image: Philippe Intraligi / EyeEm / Getty Images
The great beauty of the Christian narrative is redemption, and redemption shines powerfully through Ericka Andersen's Leaving Cloud 9: The True Story of a Life Resurrected from the Ashes of Poverty, Trauma, and Mental Illness. In its pages, Andersen chronicles the tumultuous upbringing of her husband, Rick Sylvester—a sordid tale of neglect, home instability, drug abuse, and the kind of fending for oneself that hints of Oliver Twist. Rick and his sister, Jenny, are shuffled between their poverty-stricken, drug-addicted mother, Sylvia, and their grandparents, who felt them a colossal inconvenience.
One Christmas Eve in Colorado, the struggling family faced homelessness. Sylvia parked outside a bar as Rick and Jenny shivered beneath a blanket. As Andersen describes the scene, "The numbness—both from the cold and the emotions—began to settle over them like the blanket." Their mother brought a man back into the car, drove to a dilapidated motel, took him inside for half an hour while leaving the car running outside, and then summoned her children inside after the man left. They had a home that Christmas—a dank motel secured through a quick sexual encounter.
When his mother attempted suicide after an assault from a violent man, a young Rick called 911. "This wasn't the first time Sylvia pulled a stunt like this," Andersen explains. "She was prone to attempting suicide. . . . This was Rick and Jenny's normal. They didn't even know how to be scared anymore, because when scary things happened, numbness took over."
This numbness typifies an unstable childhood. And the research doesn't paint a pretty picture of adult children of neglect and trauma. I pay attention to the studies surrounding broken homes and childhood trauma because I share much of Rick and Jenny's story. As pediatrician Nadine Burke Harris writes, "Children are especially sensitive to this repeated stress activation, because their brains and bodies are just developing. High doses of adversity not only affect brain structure and function, they affect the developing immune system, developing hormonal systems, and even the way our DNA is read and transcribed." While it is absolutely true that when a person meets Jesus, the old is gone and the new dawns (2 Cor. 5:17), it's important we don't neglect wisdom and research. The truth is: Broken childhoods break adults.
After living in constant chaos, Rick later was diagnosed with PTSD, something he still struggles with. He is hyper-vigilant and battles anger, anxiety, and mental-health issues.
A deft journalist, Andersen relates the details of her husband's childhood to the problems of poverty, fatherlessness, drug addiction, domestic violence, homelessness, and mental illness in America. When statistics surrounding these ills are packaged into a narrative, they make an enduring impression precisely because a story frames them—in this case, the true tale of a boy seemingly destined to repeat the patterns of the past as he reaches adulthood. And yet he doesn't.
Rick met Jesus in Washington, DC, through National Community Church as he read its pastor Mark Batterson's The Circle Maker and attended the church alongside Andersen, then his girlfriend. "I had hit rock bottom," he explains in the book. "I was a broken man, and I wanted to be healed. And the way they made it sound at this church—God could be the healer—I hadn't ever taken that to heart before. I was tired of walking around so empty."
Rick's journey from emptiness toward wholeness comes at the very end of the book, and the reader is left wondering what that process may have looked like. Perhaps this is because Rick is still living this story, as a married father of two who longs to forge a new path for his children. He has drilled a hard-won stake in the ground, empowered by the transformation Jesus brings. You'll find hope woven in the pages of his biography, though Rick's childhood will make you want to scoop him up, rescue him and his sister, and spirit them away to a loving, secure home.
Andersen could have strengthened the power of the narrative, however, by giving more space to Rick's own feelings and words. She does an amazing job telling her husband's story for the reader. But because it is her recounting it, we miss out on Rick's emotional landscape and his immediate reactions to serial traumas. Nonetheless, Leaving Cloud 9 is a powerful story, well worth reading for the sake of empathy. You will crawl into the lives of children at risk, feel their desperation, and find a pathway toward redemption.
Mary DeMuth is an author and speaker. She blogs at marydemuth.com.
Have something to add about this? See something we missed? Share your feedback here.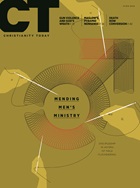 This article is from the June 2018 issue.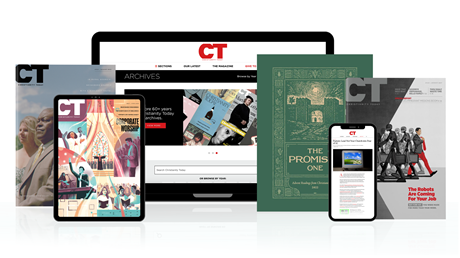 Subscribe to Christianity Today and get access to this article plus 65+ years of archives.
Home delivery of CT magazine
Complete access to articles on ChristianityToday.com
Over 120 years of magazine archives plus full access to all of CT's online archives
Subscribe Now
The God Who Overpowers Childhood Trauma
The God Who Overpowers Childhood Trauma