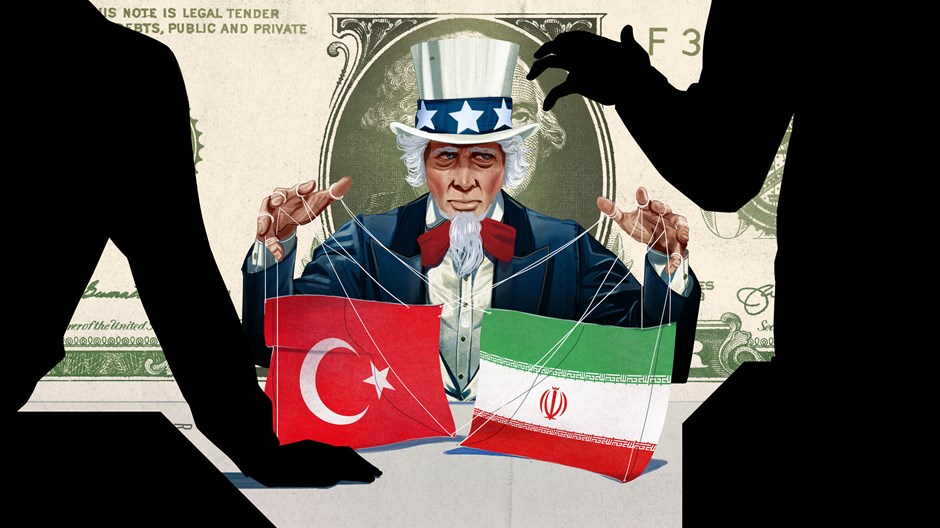 Image: Jonathan Bartlett
While Andrew Brunson languished under Turkish detention this year, thousands of Iranians had death sentences suspended. A factor in both was international advocacy.
Brunson, an American evangelical pastor in Izmir (biblical Smyrna) for two decades, was arrested two years ago in the aftermath of a failed military coup. The government linked him with a Sufi Muslim network allegedly behind it.
The network's head, Fethullah Gülen, had long resided in Pennsylvania, and Turkey demanded a trade.
Many religious freedom advocates took up Brunson's cause. But White House advocacy brought the pastor to the world's attention.
"If Turkey does not take immediate action to free this innocent man of faith and send him home to America, the United States will impose significant sanctions on Turkey until [Brunson] is free," said Vice President Mike Pence in July at the US State Department's Ministerial to Advance Religious Freedom.
One day earlier, Brunson had been moved from prison to house arrest. It appeared a deal was in the works.
Whichever side reneged, Turkish President Recep Erdoğan matched President Donald Trump blow-for-blow in the acrimonious rhetoric and economic sanctions that followed, making the chances for Brunson's near-term release appear remote.
Meanwhile, 5,000 Iranian prisoners have new leases on life. After years of pressure by the United Nations and human rights groups, Iran's parliament amended laws demanding the death penalty for low-level narcotics trafficking.
Why did advocacy succeed for the drug dealers but not the pastor? And what should be made of Youcef Nadarkhani, the Iranian house church leader released in 2013 after much international advocacy—only to be arrested and beaten this past July?
"Christians engaged in this part of the world always walk a knife edge regarding how to respond to unjust imprisonment," said Mark Bradley, an author of three books on Iran and Christianity.
"Some prefer to remain under the radar. Others prefer to get as much support from politicians and journalists as possible. It is impossible to know which is more effective."
Todd Nettleton, chief of media relations for Voice of the Martyrs, said some persecuted Christians hope for sanctions that will either push politicians to reform or the people to revolt.
But with the experience of working in 68 countries, he described others who believe a society unfettered by sanctions leads to openness to the gospel and a demand for rights and freedoms.
"In our work, we encounter Christians living in hostile and restricted nations who fall on both sides of this debate," he said. "We stand with them regardless of the action or inaction of earthly governments."
"We let the State Department know our perspective, but do not advise on the specifics of policy choices," said David Curry, president and CEO of Open Doors USA. "Human rights should always be part of the equation with these countries—and too often they are not."
Curry says 99 percent of the cases Open Doors encounters do not make the news, and it is often counterproductive to raise them. Instead, the ministry focuses on the larger context, publishing the World Watch List of the 50 countries where it's hardest to be a Christian.
Iran ranks No. 10. Turkey ranks No. 31.
In a place like India, a strong US partner that recently rose to No. 11, Curry tells everyone who will listen that the US government must raise the issue of persecution. But in some nations, Open Doors must carefully query its sources about the advocacy desired.
"There is no way to please a dictator by staying quiet," he said. "So what to do is a matter of judgment."
And though Bradley believes in "robust advocacy" for the Christians of Iran, one aspect of "what to do" for foreigners is clear. "A chief duty of the international church is to pray for the government and that all Iranians might live godly lives in peace," he said. "This means praying against the spirit of war."
The main story in Iran is Muslims are turning to Christ despite the difficulties, he said. One of his books is entitled Too Many to Jail—a trend set to continue with or without sanctions.
And the political maneuvers have not made a big difference in how Christians are treated. In 2016, just one year after President Barack Obama signed the nuclear deal and lifted sanctions, Iran was cited internationally for another crackdown on Christians with 79 arrests reported.
Bradley fears the US reneging on the deal may unleash a new wave of persecution. Sanctions hurt the economy; and when troubled, many nations blame their minorities.
In Turkey, with its currency's dramatic decline in value exacerbated by US sanctions, some Christians fear the worst.
"Turkey needs an enemy," said a Turkish evangelical involved in ministry for over a decade, who requested anonymity. "People are taking this response as a reason to attack us, and Christophobia is growing."
"We are tired of people who keep talking about us to the foreign press, always telling bad stories about Turkey," said the administrator of a Turkish Christian website, a Muslim convert who requested anonymity. "It is only one half of the reality. It is not fair, and it is not biblical."
Yet radical Islamist groups have "increased the negative and aggressive" rhetoric against churches and Christian websites—including his own—after the Trump-Erdoğan conflict.
A third Turkish Christian, requesting anonymity as a human rights activist working locally, advises a middle option for advocacy.
"In individual cases, pressure from foreign countries may produce results," she said. "[But] unless foreign influence goes hand in hand with an internal reform process, it has very little impact. It is important to work with the government."
The key, said Chris Seiple, president emeritus of the Institute for Global Engagement (IGE), is formal linking of agreements to issues of regional security, human rights, and religious freedom. While there will always be some who "shout about violations," he says diplomacy can transform a crisis and build confidence to strengthen ties.
Seiple mentioned IGE's long-term efforts in Uzbekistan, which after years of citation as a "country of particular concern" by the US State Department's international religious freedom office, announced legal and structural reforms on the sidelines of the ministerial where Pence lambasted Turkey.
The current trajectory hurts Brunson's hopes for release, Seiple believes. And for the sake of Turkish Christians, Trump must offer Erdoğan a face-saving way out of this conflict.
But while lambasting may not help here, it still has a place in the large world of advocacy. "Loud never gets loud people anywhere in-country," Seiple said, "but it does create room to maneuver for quiet people with relationships."
Have something to say about this topic? Let us know here.
Have something to add about this? See something we missed? Share your feedback here.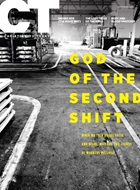 This article is from the October 2018 issue.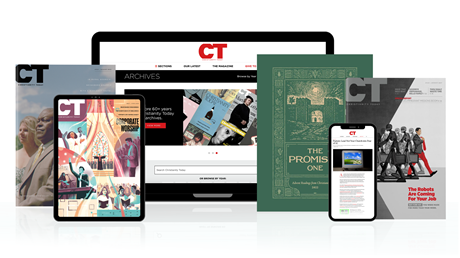 Annual & Monthly subscriptions available.
Print & Digital Issues of CT magazine
Complete access to every article on ChristianityToday.com
Unlimited access to 65+ years of CT's online archives
Member-only special issues
Subscribe
The Cost of Religious Freedom
The Cost of Religious Freedom