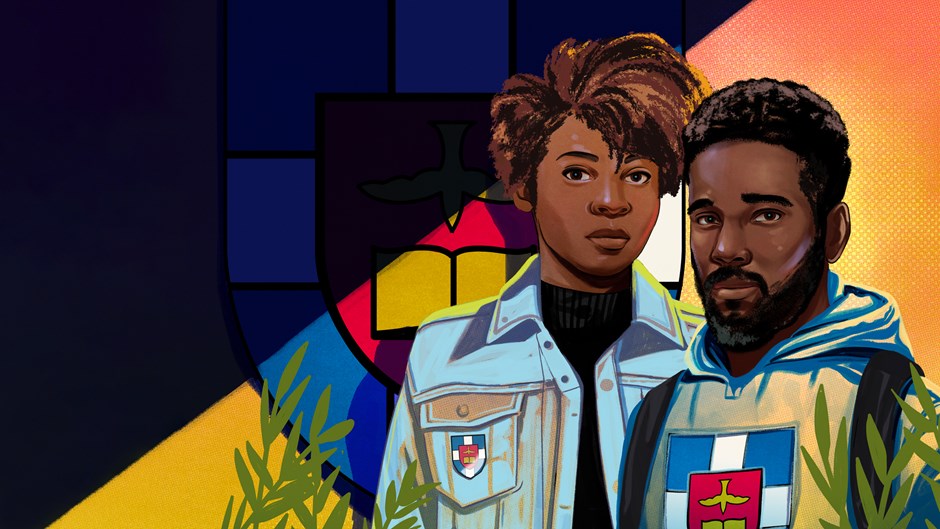 Image: Illustration by Jonathan Bartlett
After overhearing a tour guide honoring the early leaders of Southern Baptist Theological Seminary buried in Louisville's Cave Hill Cemetery, Latevia Priddy felt like she had to speak up.
"It's like you've given a one-sided version of the history of Southern," Priddy, a biblical counseling student, explained later to a staff member at her campus job. "These men did some very awful things and refused to recognize people who looked like me as actual people but viewed them as property, and we're praising their names. That's not a fair assessment of history."
When Priddy was asked to share more about her concerns, it marked a significant moment in her experience as an African American at the flagship seminary of the Southern Baptist Convention (SBC), where she led a student group promoting racial reconciliation. "What's fair and good and right is for us [Christians] to be truthful about what happened in the past," she said.
Last December, Southern Seminary publicly owned the truth of its ugly racial history in a 70-page report chronicling the institutions ties to slavery and claims of white superiority, including details down to how many slaves its founders owned and quotes from leaders theological defenses of inequality.
Though the SBC confessed and condemned the denominations early support of slavery in an official resolution in 1995, Southerns reckoning goes much further, said Thomas Kidd, a Baptist historian at Baylor University. "It names names. It gets much more specific about who committed what sins and how."
Several black students at Southern told CT they already knew about slave ownership among the school's founders, whose names—Boyce, Broadus, Manly, Williams—appear across campus buildings and programs. The details of the report did not come as a surprise to them. However, after years of discussing racial reconciliation on campus, the report's release represented a promising move in a new stage of Southern's history.
The willingness to research and to expose a dark and egregious, yet overlooked, history of sin toward African Americans was a step in the right direction, said Joseph Dicks, a former admissions counselor and current master of divinity (MDiv) student at Southern.
"The past history of Southern would only affect my experience on campus if they chose to cover it up, neglect it, and do revisionist work so that the reputations of these men wouldnt be tainted and the prominence of the seminary could be maintained," he said.
"But in my time there, they've been transparent about it and more."
Students completing their degrees this spring studied at Southern both as the national conversation about race evolved and intensified amid the Black Lives Matter movement, police shootings, NFL protests, and the election of President Donald Trump, and as the seminary grew to record enrollment, with 5,500 students across the institution and the largest MDiv program in the country, according to the Association of Theological Schools.
The African American share of the student body is now near 5 percent, and Southern has brought more diversity to its faculty, adding African American professors such as Jarvis Williams and Curtis Woods (who were both part of the six-person team tasked with drafting the recent report).
"I'm starting to see more people who look like me who can give back to people who look like me," said Dithson Noel, a Florida native who's finishing up his MDiv in church planting. "We didnt have that when I first got there."
After the passing of T. Vaughn Walker, the first African American full professor at an SBC seminary, Southern president Albert Mohler announced in February that the school would establish an endowed chair in Christian ministry in Walker's name. Walker spent 30 years on the faculty at Southern before retiring in 2016. The new endowment represents the first for an African American on campus.
"The creation of that endowed chair in honor of Professor Walker is a way of saying, 'Look, were going to be adding to the names on this campus,'" said Mohler. "Give us time and opportunity, and the names we evoke on this campus, the names we honor as a part of this seminary, are going to include the names of those whom Christ has called from your community as well."
Christians at Southern and beyond are eager to see how the seminary's leaders will build on the 2018 report and its findings. For example, Jemar Tisby, founder of The Witness—A Black Christian Collective, called the document an admirable effort to reckon with its racial past, but one that stopped too soon giving the impression that racism had, for the most part, ended with the civil rights movement.
Kyle Howard, a theology student, said he thinks the seminary could continue to study how the racial insensitivity of its past has carried into the present day. "I do pray that this report is considered a first step and not an end in itself," he said. "There is still much work to be done in the SBC and at Southern."
African Americans want to see greater diversity—in the faculty, speakers, worship, curricula, and assigned reading—as a way to make students of color feel more welcome and better reflect the richness of the church. (Minority students at other evangelical institutions share similar concerns; last year, a social media protest, #SeminaryWhileBlack, called out white normativity at Fuller Theological Seminary.)
Priddy, Noel, and others applauded top leaders at Southern, particularly Mohler and Boyce College dean Matthew Hall, who addressed the tension of leading a school named for a man who used Scripture to justify slavery and pledged to move toward a new song of racial reconciliation on campus.
"It gives me a degree of confidence in leadership and the direction of the seminary. It makes me hopeful, not necessarily in the power of man; as great of a leader as Dr. Mohler is, he can only do so much," said Alexander Davis, an MDiv student at Southern. "I'm thankful that it seems like the Lord is moving, and the Lord is stirring people's hearts."
Mohler spoke of Southern Seminary, which marks its 160th anniversary this year, as inextricably tied to the history of the SBC. With its frank report on racial reconciliation, the seminary sets a new tone for the rest of America's largest Protestant denomination, which is also diversifying. Last year, 62 percent of new SBC church plants were mostly non-white, as are about 20 percent of its 47,000 churches overall.
"Reckoning historically with those past sins can seem tedious and painful to some observers, but when done well, it can bring healing, growth, and forward movement in a way that honors God," said Kidd, co-author of Baptists in America: A History. "The SBC has special racial burdens to carry given its history, and this statement seems like an excellent start at reckoning with that history by telling some specific, hard truths."
Marshal Ausberry, president of the SBC's National African American Fellowship, a group of 4,000-plus predominantly black congregations, said Southerns transparency "does not change the past but can move the seminary to a better future."
Kate Shellnutt is associate online editor for Christianity Today.
Have something to add about this? See something we missed? Share your feedback here.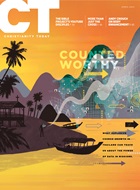 This article is from the April 2019 issue.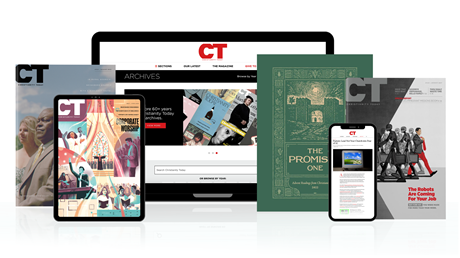 Annual & Monthly subscriptions available.
Print & Digital Issues of CT magazine
Complete access to every article on ChristianityToday.com
Unlimited access to 65+ years of CT's online archives
Member-only special issues
Subscribe
African American Students Respond to Southern Seminary's Slavery Report
African American Students Respond to Southern ...