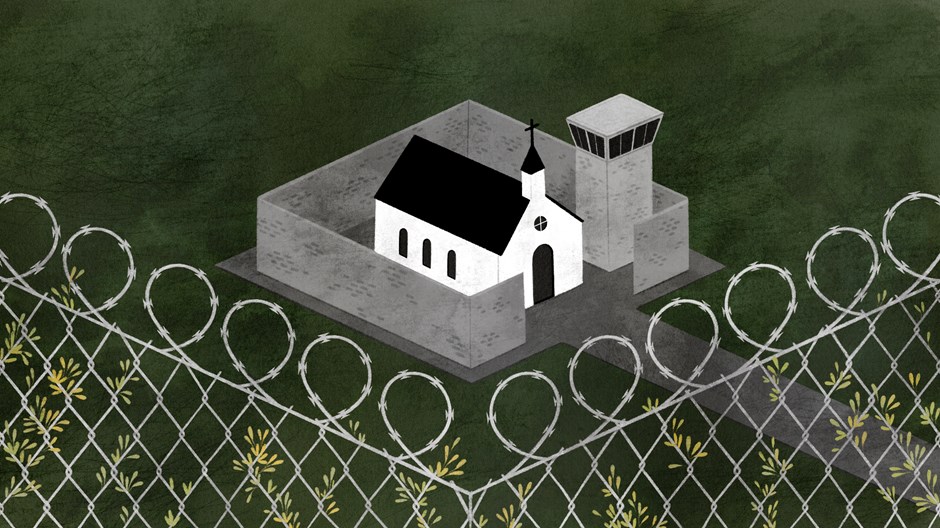 Image: Maggie Chiang
Leon Leonard was a Christian, but he didn't go to church.
There were a few reasons. One, he hadn't been in a long time. Two, he'd done some things he wasn't proud of and was afraid of being judged. And then there was the third reason: Leonard was in prison, serving a nine-year sentence for involuntary manslaughter.
In the hallway of Lebanon Correctional Institution in Ohio, though, he noticed a poster for a megachurch that was starting its newest campus right there in the maximum security prison.
He signed up. Days later, the 24-year-old was sitting in a prison classroom with 22 other inmates and a married couple in their 20s, who played them recorded worship music and last week's sermon on an old TV. The newest site of Crossroads Church wasn't much, but it was what Leonard needed.
"It rekindled my relationship with God," Leonard recalled. "I became more steady in my walk."
Crossroads is one of a handful of multisite churches across the country that have launched campuses in state penitentiaries—maximizing the benefits of the replicate-ready multisite model to develop prison ministries that go beyond evangelism alone to focus on community and discipleship. Church By the Glades has sites in prisons in Florida; Church of the Highlands in Alabama; The Summit Church and New Hope Church in North Carolina; Gateway Church in Texas; First Capital Christian Church and Emmanuel Church in Indiana; and The Father's House and EastLake Church in California.
At Lebanon, the church started in 2011 with Grant and Kyla Doepel burning a DVD of the service at Crossroads' main location and bringing it into the prison each week. The inmates, including Leonard, would help set up chairs—at first around 20, then 80, then several hundred. After the sermon, they broke up into small groups, each led by an outside volunteer to comply with prison policy.
The groups would discuss the message they had just heard, go through Crossroads' Bible study curriculum, and learn to pray for each other, and—to their surprise—for their new pastors, the Doepels.
"We're trying to replicate the church in a place that wasn't designed for that," Grant Doepel said. "We want to be vulnerable, and no one's vulnerable in prison. In prison, no one asks you how you're doing or cares about your thoughts. But we ask them, 'What was God saying to you in this?' They process and they heal and they grow."
Other multisites bring in more elaborate setups depending on prison rules in different states. At Gateway Church's site inside the H. H. Coffield Unit in Texas, the inmates themselves lead worship, run the audio-visual system, collect tithes, and pray for each other one on one at the end of the service.
Stephen Wilson, who was previously incarcerated and now serves as a minister at Gateway, said the church used the same training programs designed to help replicate the Gateway experience at any new site when they launched the Coffield campus about a year ago.
"We wanted to incorporate everything we have at a normal campus," Wilson said. "It's really given the inmates ownership, and it's teaching them that their gifts and callings are irrevocable. God has called them and given them gifts that they can use in the church."
Gateway reported 500 salvations at Coffield in its first two months. In addition to services, Gateway is running classes on spiritual freedom, marriage, parenting, financial stewardship, and leadership development.
Other prisons are more restrictive. Community Christian Church is a multisite church in Illinois starting its eleventh campus in Joliet Treatment Facility, a prison for high-risk, high-needs inmates with mental illness. The inmates there aren't allowed to touch each other—so there can be no hugging, no handshakes, no laying of hands in prayer.
Whatever the format, these megachurches are approaching prisons not merely as mission fields, but as communities where Christians need churches. The US locks up more than 1.4 million people in state and federal prisons, with an additional 745,000 in city and county jails. Prison chaplains estimate that about half the inmates are Protestants.
Evangelicals have traditionally seen prisons as places for evangelism, but now they're focusing more on education and discipleship, according to Aaron Griffith, a professor of US history at Sattler College in Boston.
"There are all these churches that will come in and do prison ministry, and the pastor thinks that everyone he's preaching to is unsaved and needs to hear the gospel. Inevitably, he'll preach on the Prodigal Son and then never come back," said Griffith, who is writing a book about evangelical responses to mass incarceration. "In my experience, prisoners roll their eyes at that stuff. They see long-term engagement as a long-term process."
Wilson remembers when he was serving his sentence he felt like he and his fellow inmates could hear the same sermon 52 weeks a year.
"It seemed like every ministry that came in was a big evangelistic ministry trying to win us all to Christ," he said. "We're hearing the same message over and over—and I know they had hearts as big as Texas—but no one was teaching us how to walk the walk."
Crossroads noticed a similar discipleship deficit, which led them to expand from Lebanon to six more prisons in Ohio and Kentucky over the past five years.
"The men and women on the inside, they have plenty of opportunities to get religion, but God speaks to us uniquely through relationships," said Doepel. "We don't want to just go in to do a service, but establish and grow a community of Christ followers."
Leonard said it was that experience of being treated as a fellow Christian that taught him about grace. Crossroads treated him like God had forgiven him, and for the first time that felt real.
Leonard was released from Lebanon after eight years and two months. When he got out, he went to a Crossroads campus on the outside. Immediately, it felt like he belonged.
"It wasn't much different," he said. "Just bigger. And they had live music—inside they didn't have live music. I shook everybody's hand and spoke to them and they were happy to see me."
The church helped Leonard a bit with reentry. They got him an old Honda he could use to drive to his new job, making brakes at an auto factory.
Perhaps the biggest assistance, though, was giving him a new community. He thinks that when he can, he'd like to go back to Lebanon as a Crossroads volunteer.
"I would go back in and tell people about the goodness of God and how important it is to be in God's Word," Leonard said.
"My favorite verse is probably Psalm 30:5: 'For his anger lasts only a moment, but his favor lasts a lifetime; weeping may stay for the night, but rejoicing comes in the morning.' I feel like that prison sentence is a long night and being out is definitely a joy."
Daniel Silliman is news editor for Christianity Today.
Have something to add about this? See something we missed? Share your feedback here.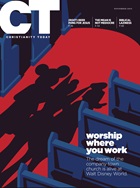 This article is from the November 2019 issue.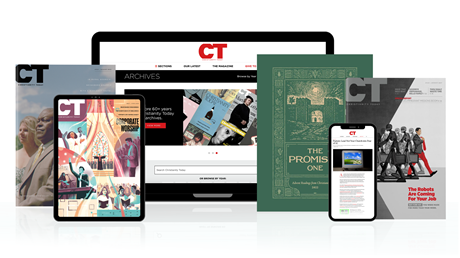 Subscribe to Christianity Today and get access to this article plus 65+ years of archives.
Home delivery of CT magazine
Complete access to articles on ChristianityToday.com
Over 120 years of magazine archives plus full access to all of CT's online archives
Subscribe Now
The Latest Multisite Campus: Prison
The Latest Multisite Campus: Prison