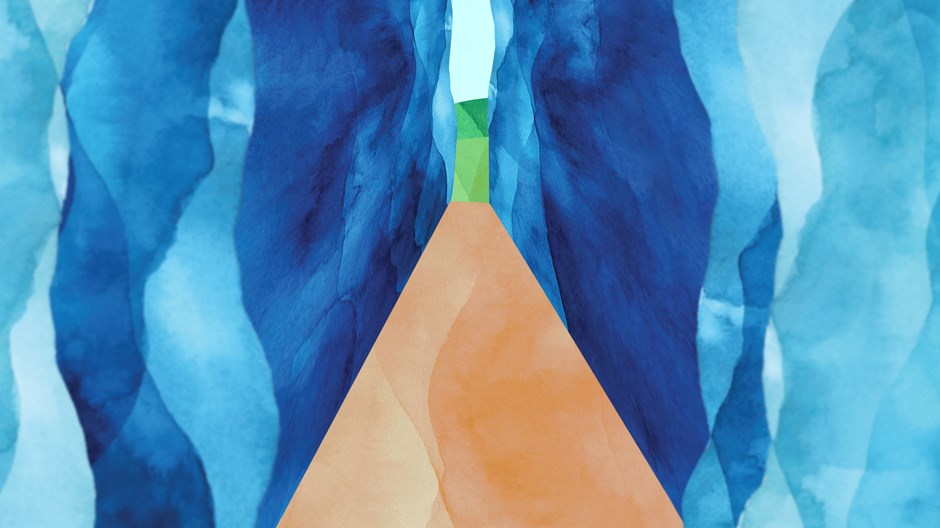 Image: Illustration by Mallory Rentsch / Source Images: saemilee / Getty Images
The following is the latest in a series of daily meditations amid the pandemic. For today's musical pairing, consider Andrea Bocelli's "Amazing Grace" in Milan. All songs for this series have been gathered into a Spotify playlist.
"The Lord said to Moses, 'Make a snake and put it up on a pole; anyone who is bitten can look at it and live.' So Moses made a bronze snake and put it up on a pole. Then when anyone was bitten by a snake and looked at the bronze snake, they lived."
Numbers 21:8–9
Meditation 17. 2,016,020 confirmed cases, 130,528 deaths globally.
The journey of the Israelites from Egypt to Canaan could have been short and swift. Instead, because of their own persistent disobedience, it extended over 40 long and arduous years. The people often inveighed against God. In Numbers 21, they are afflicted with serpents in the wilderness. They cry out for mercy. God tells Moses to lift up a bronze snake on a pole and invites them to look for this sign of his provision and healing whenever they are bitten.
It's a puzzling story. Why a graven image? Why a snake? What message was God sending his chosen people?
Consider for a moment something simpler: the physical posture this required of the sufferer. Imagine a young woman dragging her weary body across the sun-scorched earth of Edom. The snake bites. Where does the young woman look? What would be, in that moment, the most natural thing she could possibly do? The answer, of course, is to look down. To fix her eye on the snake, or on the wound, or to look for more snakes concealed among the rocks.
In order to receive healing, the sufferer has to turn away from the object of her affliction and turn to the object of God's ...
1
The Hallway Through the Sea
The Hallway Through the Sea is a series of daily meditations from the president and CEO of Christianity Today, written specifically for those struggling through the coronavirus pandemic. It will address our sense of fear and isolation and also the ways we find beauty and truth and hope—and Christ himself—in the midst of suffering. The title of the column alludes to the passage of the Israelites through the Red Sea. We are a people redeemed from our enslavement to sin, yet we find ourselves living between where we were and where we are meant to be. Danger looms on both sides, but our hope and our faith is that God will deliver us through the sea and into the land of promise.
Timothy Dalrymple is president and CEO of Christianity Today. Follow him on Twitter
@TimDalrymple_
.
Previous The Hallway Through the Sea Columns: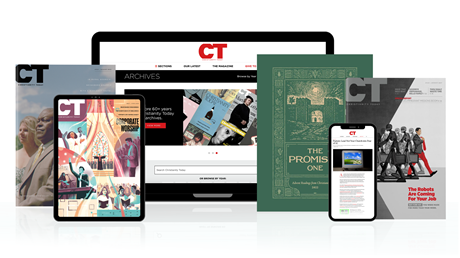 Subscribe to Christianity Today and get access to this article plus 65+ years of archives.
Home delivery of CT magazine
Complete access to articles on ChristianityToday.com
Over 120 years of magazine archives plus full access to all of CT's online archives
Subscribe Now
Lift Your Eyes Up
Lift Your Eyes Up