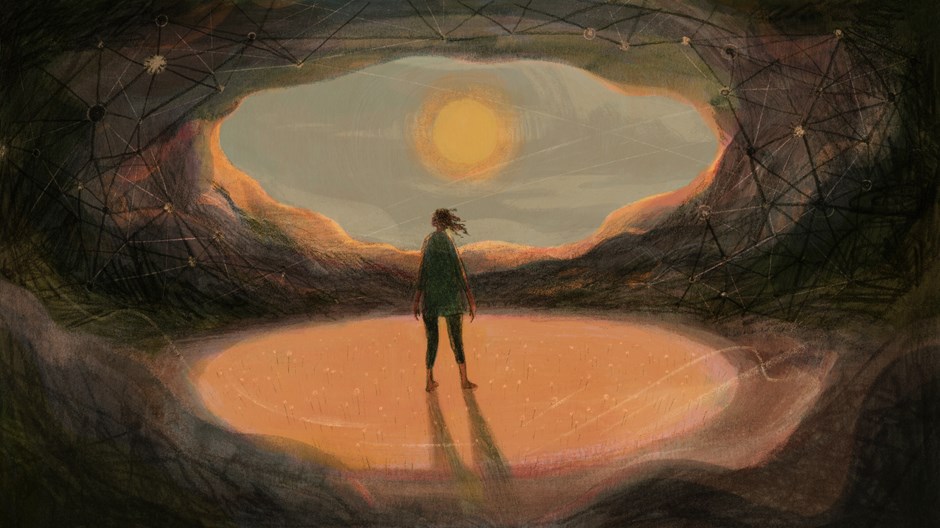 Image: Illustration by Dorothy Leung
Aristotle didn't quite say, "The whole is greater than the sum of its parts." But it is true—for good and for ill. First Corinthians 12:20–27 looks at churches and bodies as systems that possess properties their parts cannot possess on their own. You can't be a community or a family by yourself. The same holds true with our political systems: A democratic government requires individual citizens working together as one nation for any common good to have a chance.
No matter how good or how strong, every system eventually succumbs to entropy. Increasing disorder is inherent in every system, including the very universe itself. As the physicist Stephen Hawking reminded us, everything we do increases disorder in the universe. This world is inevitably running down. Our bodies age and die, churches decrease, governments collapse, economies recess, families fall apart.
True, some things get better over time. But to overcome the entropy, systemic improvement must exceed the ever-increasing disorder. This is an enormous challenge, as the ever-penetrating repercussions of systemic racism in America demonstrate. Centuries of structural and institutional policies discriminated against black citizens, sanctioning inadequate education and substandard health care and creating economic disparity that restricted access to fair wages and decent housing.
Because entropy always increases, driving systems toward chaos, you might think the best strategy for opposing racism or any other systemic sin would be to let it be and watch it die. But that very chaos is the problem. To let it be is to let it wreak its havoc.
To achieve systemic change, an exceeding amount of energy from outside the system must be applied. An unhealthy body needs therapeutic injections; a bad family system needs outside intervention; a bad political system needs "outsider" candidates. Systemic racism requires changes in the laws and policies that perpetuate discrimination—a difficulty when the people who make the laws are mostly those who prosper from the prejudice.
Unfortunately, any human energy we tap only comes from within the systems we inhabit, meaning real change presents an enormous challenge. We go to counseling as families, but once the energy of intervention stops, family systems typically revert to old habits. We go to the polls every election season voting for change, but elected officials adapt to the political status quo. Black Americans unjustly suffer and protests erupt, but in time, societal behavior gravitates back toward the cultural mean.
At its core, Christianity is about systemic change. God so loved the whole world that he sent his Son to save it. Existing outside the system he created, God intervenes with the greatest energy of all to redeem it. As Martin Luther King Jr., drawing on his own faith, famously put it, "Darkness cannot drive out darkness; only light can do that. Hate cannot drive out hate; only love can do that."
But an appeal to love can sound so clichéd. For many Christians, love tends to get relegated to personal relationships and forgiveness of individual sins. Win individual hearts and minds to Jesus, and trust that true change will follow. Inasmuch as structures and systems are composed of component parts, changing an individual person for good can have significant effects. But good people still make for bad systems. The whole remains greater than the sum of its parts. For systemic change to happen, the entire system must be addressed.
God so loved the world that he sent his Son to save it, but not always just one person at a time. Scripture speaks of whole tribes and nations and peoples and languages coming to Christ (Rev. 7:9). In Christ there is "one body and one Spirit...one hope [to which] you were called, one Lord, one faith, one baptism, one God and Father of all, who is over all and through all and in all" (Eph. 4:4–6). As one body of Christ, we possess power beyond what any one of us could ever exert on our own.
But to fully tap into that spiritual power requires sacrificial love. Jesus calls us to lay down our lives—our agendas, preferences, and priorities—to take up a cross and follow (Mark 8:34). As Jesus' disciples, we make plain his passion to do right by the least and the lost, the disenfranchised and discriminated—along with their persecutors. As one global, massive manifestation of Jesus on earth, we are capable of changing the world. As the Southern preacher Vance Havner once put it: "Snowflakes are frail, but if enough of them get together, they can stop traffic." So in the Spirit of Jesus, let it snow.
Daniel Harrell is editor in chief of Christianity Today.
Have something to add about this? See something we missed? Share your feedback here.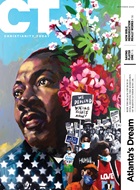 This article is from the October 2020 issue.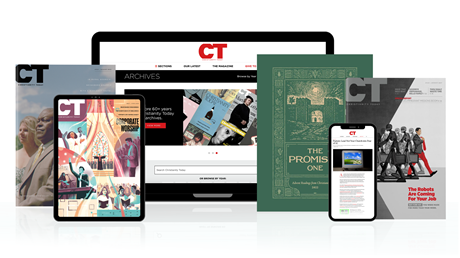 Subscribe to Christianity Today and get access to this article plus 65+ years of archives.
Home delivery of CT magazine
Complete access to articles on ChristianityToday.com
Over 120 years of magazine archives plus full access to all of CT's online archives
Subscribe Now
Christianity Is About Systemic Change
Christianity Is About Systemic Change