Special Issue: Teach Us to Pray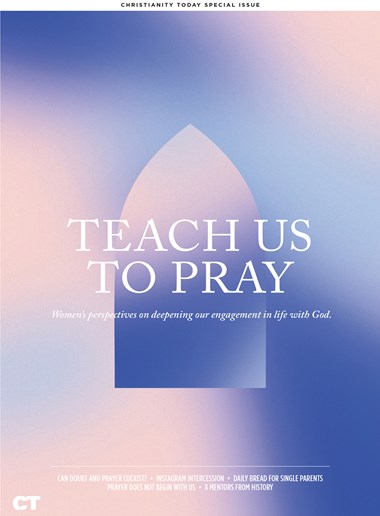 Read CT anywhere you go.
Subscribers have full access to CT's digital archives, including special issues. Download a PDF of this issue, or browse individual articles below.
About This Issue
Prayer is not actually hard to do—and yet even deeply committed believers can struggle with prayerlessness. Underneath our "I'm too busy" rationalizations lies a deeper reason: Our pride pulls us toward self-reliance. Prayer, in contrast, invites us into God-reliance. This special issue spotlights the perspectives of women on this crucial topic. From candid discussions of prayer amid suffering and doubt to stories of prayer mentors from history and God's answers to prayer, these articles challenge us to experience prayer as the life-giving invitation it truly is rather than as a guilt-ridden "should" on our spiritual to-do list.