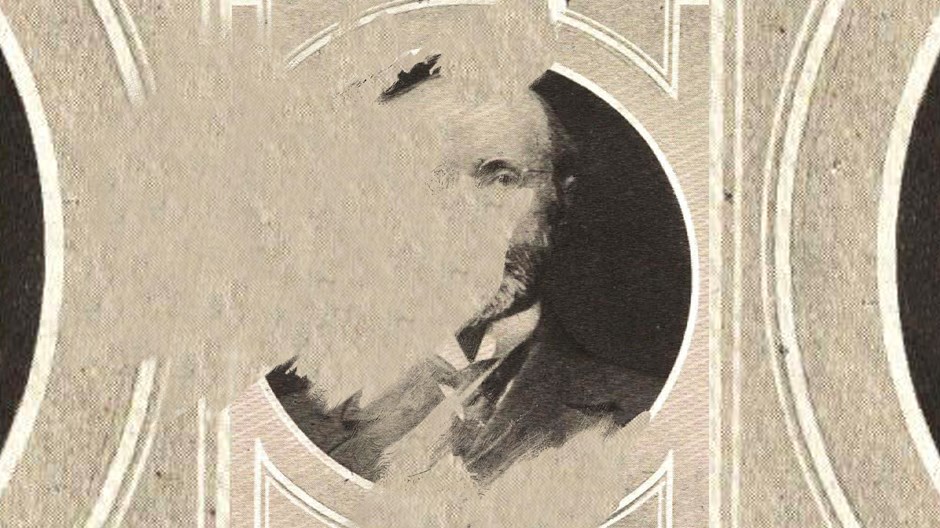 Image: Edits by Christianity Today / Source Image: WikiMedia Commons
Dixon Edward Hoste (1861–1946) was a British missionary who served in China for over 40 years. Although he succeeded James Hudson Taylor as the general director of the China Inland Mission (CIM), much less has been written and recorded of his life and ministry than of Taylor's.
This is not, however, because Hoste lacked achievements and contributions to the mission in China. He was instrumental to CIM's development not only in terms of organization and mission mobilization but also in the indigenous principles that encouraged Chinese churches to self-grow and rely less on Western missionaries, as well as in dealing with the difficult Boxer Rebellion aftermath with grace and "the power of gentleness," as former CT editor in chief David Neff put it.
One of the most important and striking characteristics of Hoste was his prayer life—and related to that, his true humility before God and in his ministry. Hoste never sought fame or power. Instead, he was determined that his name and reputation would be subsumed under the desire to see Jesus get all the honor for everything. Hoste "lived to be forgotten" because he chose to be "hidden with Christ in God" (Col. 3:3).
Talking to God
Dixon E. Hoste was born on July 23, 1861, four years before CIM's founding. Both his father and his grandfather were military men. When Dixon was 17, he entered the Royal Military Academy. At 18, he received his commission as a lieutenant to serve in the Royal Artillery.
Three years later, in 1882, Dixon's elder brother, William, invited him to attend a special meeting in Brighton where the speaker was the American evangelist D. L. Moody. Phyllis Thompson, author of D. E. Hoste: A Prince with God (the primary biographical source in this article), described the scene. When Moody prayed, Thompson wrote, Dixon felt that he "talked as though God was there, as though he knew him, as a man talks to a friend. He talked as though God could be depended upon to do his work in men's hearts, right then and there." Hoste was converted at the meeting. Moody's prayer left a deep impression on him that shaped his own prayer life over the next 40 years.
It did not take long before Hoste came across Hudson Taylor's little bookChina: Its Spiritual Need and Claims. Hoste was captured by Taylor's call for missionaries to serve "four hundred millions of souls, 'having no hope, and without God'" in China. Hoste wrote to the London office of the CIM in 1883 and offered himself to be a candidate.
However, the reference letter from the vicar of Sandown, Isle of Wight, W. T. Storrs, was not totally encouraging. On Hoste's application form (in the OMF International archive) Storrs praised Hoste's Christian character, calling him "a straightforward fellow, with much love and faith." But he also characterized Hoste as naturally shy, a little impulsive, not able to teach well, not very enterprising, and not "naturally fitted" for missionary work—with a disclaimer of "but I may be mistaken."
Though the clergyman's assessment wasn't very hopeful, Thompson writes, members of the London Council took note of the spiritual stature of this quiet young man. He was clearly humble and sincere and even in his youth demonstrated balanced judgment and foresight. Though he was not particularly strong, the doctor's report that he was healthy assured the Council that he would be able to endure physical hardship and privation. In the end, he was accepted as a "probationer" to join the CIM.
As a young man, Hoste admitted his struggles in prayer. Like others, his mind tended to wander when he prayed. On one occasion, after he was already serving in China, he wrote to Hudson Taylor seeking his advice. Hudson Taylor wrote back to this young missionary with a reassuring note: "I have found more help in praying aloud, and praying while walking about—talking as to a present Lord—than in any other way. … I do not think that wandering in thought at all necessarily indicates a loss of spiritual life."
With Taylor's words of encouragement, Hoste developed a habit of walking while praying aloud that he continued even after he became the general director of CIM. Thompson said about Hoste: "Prayer to him was as natural as a child talking to a father whose perfect love had cast out all fear."
Lowly in spirit
Hoste belonged to a group of British missionaries to China known as the "Cambridge Seven." All seven bright young men were sent to China under the banner of the CIM. Among them, Stanley Smith was probably the most prominent, Thompson records. Smith, a star athlete in the university, was also a natural public speaker. Hoste, by contrast, was unassuming and quiet, feeling rather comfortable to be in the background. Besides, his thin, high-pitched voice and somewhat hesitant manner made his speech less effective. Both Smith and Hoste were sent to work under Pastor Hsi (Xi Shengmo) in Shanxi, a strong, charismatic Chinese leader who ran refuges for opium addicts.
About a year and a half after Hoste's arrival in China, Smith asked him to join the work at a newly opened station in Hungtung, Shanxi, that Smith would lead. As they had been sent out to China at the same time, Hoste did not feel prepared to accept this arrangement. Subsequently, however, it was impressed on Hoste's conscience that his refusal was due not to a pure desire for God's will and glory but rather to an unwillingness to humble himself and take the low place. Hoste reflected on this matter prayerfully and recognized that Smith was better qualified than himself for the leadership. In the end, Hoste told Smith that he was prepared to accept his proposal.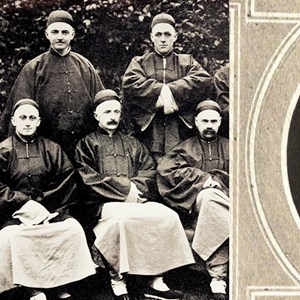 Image: Illustration by CT / Source Images: OMF International
In the ten years Hoste had worked under Pastor Hsi in Shanxi, he had recognized Hsi's leadership. Steering under Hsi, who was known for his dominating personality and quick temper, required a great deal of patience and humility. Yet Hoste was willing to support Hsi and follow his leadership, even when others in the CIM disagreed. Hoste considered himself to be the little man who could "sort of steer" quietly from the back. He never sought to be in the limelight.
The CIM faced one of its most severe crises in 1900 during the Boxer Incident when 58 CIM missionaries and 21 of their children were martyred. Though other missions organizations in China sought monetary compensation from the Qing government for the lost lives of the missionaries killed by the Boxers, CIM decided to forgo that option, choosing instead to look to God for provision. Hoste went to Shanxi and handled the issues of church rebuilding and compensation waiving. In the "Monthly Notes" of the May 1901 issue of China's Millions, he wrote the following words in accordance with CIM's decision:
It will be well for Missionaries to take a more Christ-like course; and even gladly to suffer the loss of all things, that the Gospel be not hindered. Our own Mission has decided to make no claim whatever, either for life or property, and has assumed the responsibility of the orphan children of the martyred Missionaries.
While CIM missionaries were being killed, Hudson Taylor was unwell and realized that he could not provide leadership at such a critical time as he was far too weak. Even his wife, Jennie, dared not show him all the letters from China, fearing they could prove to be too much for him.
Before the Boxer Incident, William Cooper was considered to be a promising younger CIM colleague who could succeed Hudson Taylor. However, Cooper was killed during the uprising. Taylor knew he urgently needed someone to take on leadership—someone who understood the China situation well. J. W. Stevenson was the China director at that time. Even so, Taylor approached Hoste, a much younger and comparatively less experienced person than Stevenson.
Hoste had served in China since 1885, but his work was mainly confined to Shanxi. He had little exposure to the wider work of the CIM. Thus, when Hoste received the letter via cable from Hudson Taylor, Thompson writes, he almost straightaway declined the appointment by telegram.
But soon after Hoste sent the telegram, he came down with a life-threatening illness and remained sick for the next few months. After nearly four months of wrestling in prayer while unwell, Hoste finally wrote to Stevenson, his supervisor, "I feel I ought to accept the appointment; if, however, you do not see your way to agreeing … I shall [be] free from responsibility."
But Stevenson readily agreed. Calling Hoste into his office, he said, with tears in his eyes, that the Lord had given him not only peace about it but also joy in the assurance that it was of God and would be for blessing. In January 1901, Hudson Taylor confirmed the appointment of Hoste as the acting general director of the CIM.
After the Boxer Incident, Hoste wrote an article titled "Possible Changes and Developments in the Native Churches Arising out of the Present Crisis." Instead of focusing on the suffering of the missionary community due to the Boxer Incident, Hoste emphasized the future of the Chinese church, believing that the Chinese church could mature only without the control of foreign missionaries. His article insisted that the sole authority the missionaries should display was of a spiritual nature—and even there only as guides and exemplars. At all costs, they should seek to avoid dependency.
Hoste had always prayed that the Chinese church would be led by the Chinese and be self-governing, self-supporting, and self-propagating. Hoste's vision for the CIM was not that it would become big and influential. Rather, his dream was for CIM to retain the willingness "to be small, despised and to be poor and suffer hardness."
Praying for the two hundred
In 1929, Hoste issued a call for prayer for 200 new workers to be sent to China before the end of 1931—an appeal known as the Forward Movement. In typical fashion, he wrote a "direct and unemotional" letter stating the need so that all the mission's friends and supporters could hear. As Thompson describes:
In Australia and New Zealand, in North America and Great Britain, the appeal went forth. Pamphlets and cards were printed and meetings convened to make known the spiritual need of China and the new response that it had called forth from the Mission. Prayer was being made definitely for two hundred new recruits to be on their way to China before the end of 1931. What would be the answer of God?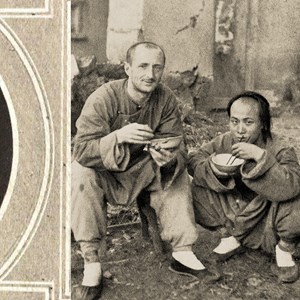 Image: Illustration by CT / Source Images: OMF International
Hoste well recognized the spiritual issues involved. As the months passed, the "urgent necessity for prayer became apparent." Only one in six of those who offered to serve were deemed suitable; the others were rejected due to health, age, and other issues. Neither natural nor spiritual qualifications could be lowered to meet the quota. As 1930 came to an end, only 90 new workers—less than half the desired number—had sailed for China.
With one year remaining, about 110 candidates still needed to be accepted, trained, and sent to China in answer to the Forward Movement appeal. Hoste declared, "We must have a day of prayer." Thompson described the mood at the beginning of 1931.
Tuesday, February 10th, was set aside to be given up entirely to prayer that God would yet grant their request for the full number of two hundred new workers to be sent out before the end of the year. Cables were sent to North America, Australia, New Zealand and Shanghai, calling as many as possible in the fellowship of the Mission to unite in pleading with God on this day.
And God answered the prayers. From that day onward, "the tide began to turn." By the end of 1931, Thompson wrote, some 203 new workers had set sail for China—"the last party, six young men, leaving England on December 31st!" Hoste witnessed God's amazing answer to this prayer at the age of 70.
In June 1935, during one of the regular China Council meetings, Hoste vacated himself as chair of CIM and handed the role to George W. Gibb, the China director. Hoste had already been in leadership for over three decades by then, serving as the general director since 1900. If there was one thing that colleagues keenly remembered about Hoste, it was his prayer life.
"Patient, persevering prayer," wrote Hoste, "plays a more vital and practical part in the development of the Mission's work than most people have any idea of." Hoste did not talk much about prayer, formulate a philosophy of prayer, or analyze its effects. He just prayed.
"It was because of his prayerfulness, more than any other quality, that he gained and maintained the confidence of the members of the Mission" in 35 years of leadership, Thompson noted.
Bishop Frank Houghton of CIM wrote, "While Mr. Hoste, being human, was not immune from errors of judgment, yet criticism was silenced, dissatisfaction found no room to grow or spread, because our General Director was a man who spent much time with God."
Patrick Fung is the current general director of OMF International (formerly CIM).
This is a modified excerption of "Dixon Hoste and Prayer" by Patrick Fung in OMF International's Mission Round Table magazine. Repurposed with permission.
D. E. Hoste: A Prince with God
Kingsley Press
2017-03-27
220 pp., 12.99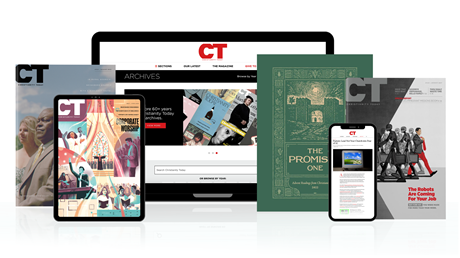 Annual & Monthly subscriptions available.
Print & Digital Issues of CT magazine
Complete access to every article on ChristianityToday.com
Unlimited access to 65+ years of CT's online archives
Member-only special issues
Subscribe
Lived to Be Forgotten: Dixon E. Hoste, Missionary to China
Lived to Be Forgotten: Dixon E. Hoste, Missionary to China