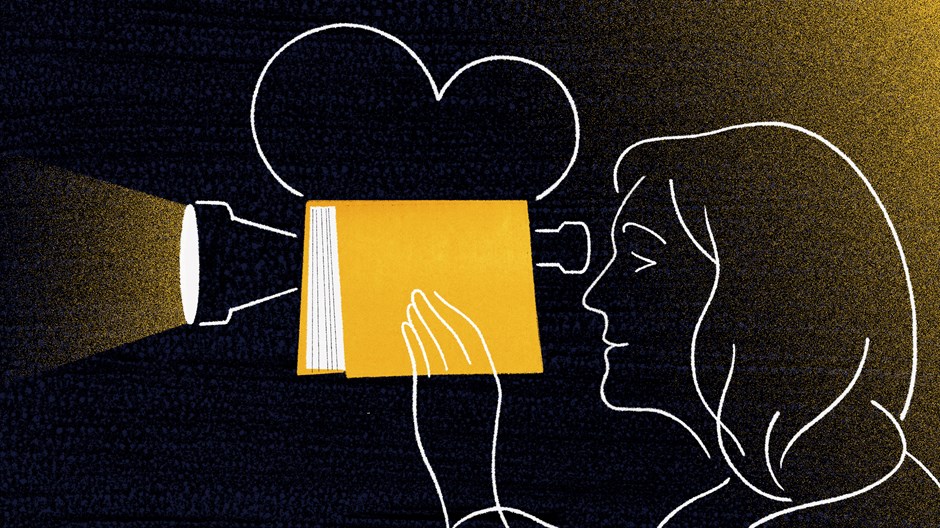 Image: Illustration by Alex Nabaum
Karen Kingsbury knows how to tell a story. But she's never done it like this.
She has a woman on the ground. But not "a woman on the ground" on a page of her next novel. An actual woman on the actual ground, on the pavement in Franklin, Tennessee. The paramedics come, along with the police and a running man, and it all happens in a choreographed swirl—choreographed by Kingsbury, who has been called the "queen of Christian fiction," along with her producer Natalie Ruffino Wilson and director Tyler Russell.
The cameras reset. The lights. The actors. Kingsbury stays glued to the monitors, closely watching how everything is framed. She hears the shout of "action," and they go again—take two or 27—shooting the scene from the top.
The scene is part of Someone Like You, the first full-length feature from Karen Kingsbury Productions. Kingsbury is the author of more than 70 titles, including Sunset, the 2008 novel that rose to the top of the New York Times bestseller list, and several series about its fictional family, the Baxters. She has also written nine other series, 15 standalone novels, 10 children's books, and some true crime. She's sold, according to her calculations, more than 30 million copies.
And she's not completely new to film, either. Hallmark has made four of her books into movies, another was released on the streaming service Pure Flix, and another did a circuit of film festivals and won a nice handful of awards before a general release in 25 theaters.
But this is the first time she's making a movie herself. It's her film. Her story. Her production studio.
"I really felt like it wouldn't be what I pictured it to be unless I did it myself," Kingsbury told CT. "I'm running towards the Red Sea. God's parting the water, but my toes might get a little wet."
Running towards the Red Sea is not cheap. Kingsbury and her husband have invested $2 million into Someone Like You. They've committed another $1 million to publicity and advertising.
The money comes from a commercial real estate investment. Early in 2022, a business partner decided to get out of an investment, sold the property, and cut them a check. The couple had a conversation—"What would you do if you had $3 million?"—and came up with a plan. This plan. They launched Karen Kingsbury Productions in September.
It appears to be a new idea in the history of the Christian fiction market.
Dallas Jenkins, creator and cowriter of The Chosen, started a production company with his father Jerry B. Jenkins. But it wasn't primarily a vehicle for turning his very successful novels into films.
Alex and Stephen Kendrick have had some success with their production company, Kendrick Brothers, but they are pastors, not novelists.
Donald Miller has a producer credit on Blue Like Jazz, but he didn't start a studio. He invested $350,000 of royalties from his popular memoir in the film. (And lost two-thirds of it.)
"The advice I got was 'Don't use your own money,' " Kingsbury said. "And 'Don't put it all in one film.' Everything I heard, I'm going the other way. But I feel good about it."
Kingsbury still has to find a distributor for the film, and she doesn't know where she'll find money for a second one before seeing profits from Someone Like You. But industry insiders say she may be uniquely suited for this gamble.
"Such a production initiative, I suspect, would require an immense following, massive unit sales, and a ready-out-of-the-chute cinematic audience," said Jeff Crosby, a publishing veteran and president and CEO of the Evangelical Christian Publishers Association. "I have not personally heard of any other novelist contemplating such an undertaking."
But other authors are similarly taking control of the production process. They increasingly feel like the business of fiction can't be left to others. The novelist must also be a marketer, social media expert, and perhaps above all an entrepreneur.
"In the end, you're the one who's going to be the biggest advocate for your work," said Steven James, author of the very successful series of Christian psychological thrillers the Bowers Files. "You have editors, agents, and marketing, but nobody cares about it like you do. You have to be the one who is going to knock on the next door."
The Christian fiction market is in such a tumult, according to James, that no one really knows what will sell books. And if someone does know, and has some success to point to, that doesn't mean they will know in the future.
"It's a strange landscape," James said. "You try to stay flexible. You try to respond to the next thing. And as a Christian, I really feel like you have to follow your calling."
Rapid market shifts are challenging. But they also create new opportunities for fiction authors who are thinking entrepreneurially.
E. Stephen Burnett, cohost of the Fantastical Truth podcast, hopes that such shifts might create space for more evangelical fiction genres to flourish. He likes science fiction, fantasy, and speculative fiction. With a few exceptions, these kinds of stories have not done well in Christian bookstores and struggle to find space on the "inspiration" shelves at Barnes & Noble and Books-A-Million.
But now there are more ways to find an audience. He points, for example, to Oasis Family Media, an audiobook company that found success releasing recordings of L. Frank Baum's and Edgar Rice Burroughs's fiction. Oasis recently bought Enclave Publishing, which specializes in Christian fantasy and science fiction.
"They see a need to diversify Christian-made fiction—and potential profitability in the fantasy genres," Burnett said. "The company president told me … 'I want to be the first publisher of speculative fiction to get a regular movie series on the Hallmark Channel.'"
Lori Bates Wright, whose fifth novel, The Adventuress, just came out, is not looking for a path to film production. But she can testify that tumult in the media marketplace creates new opportunities for Christian fiction authors.
Her first book sat unpublished under her bed for 20 years after she "burned some bridges" in the publishing world, she said. Then, in 2017, a friend told her how Amazon had transformed self-publishing. Authors could release their fiction digitally, and Amazon would deliver the books to e-readers.
"I prayed about it and decided to take things into my own hands," she told CT. "I have to do my own marketing and hire people to do the proofreading and cover design and that stuff. But I talk to traditionally published authors, and they're doing that too. And, honestly, not making the profit margin I am."
She's proud of her first book, True Nobility, but really credits her success to the cover artist. The image shows a woman from the nose down standing in a field with her arms crossed, wearing a rich, blue ball gown. She believes the quality of the cover convinced readers to try her book, which allowed her to build the readership she has today.
"It doesn't matter how good your story is inside if you can't get them to it," Wright said.
Maybe there was once a time when fiction authors could just write and leave the business side of things to others. But it isn't like that anymore, Wright said. When she is working, she focuses on plot, character, and the flow of sentences for a little more than half of the day, and then spends the rest of her time on social media and communicating with the people she employs—two editors, a proofreader, the cover artist, and a marketing team.
She's as much a business owner as she is an author. But this is what success in Christian fiction looks like. She has a story to tell, and she has to become an entrepreneur to find a new way to tell it.
"I'm at a different level than Karen Kingsbury," Wright said, "but it's really the same."
Daniel Silliman is news editor for Christianity Today.
Correction: A previous version of this article said Dallas Jenkins started his production company with his mother. He started it with his father.
Have something to add about this? See something we missed? Share your feedback here.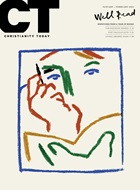 This article is from the Jan/Feb 2023 issue.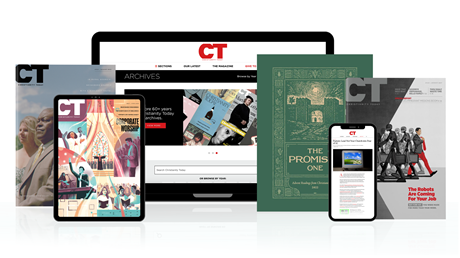 Annual & Monthly subscriptions available.
Print & Digital Issues of CT magazine
Complete access to every article on ChristianityToday.com
Unlimited access to 65+ years of CT's online archives
Member-only special issues
Subscribe
Christian Fiction Queen Says Goodbye to Hallmark, Hello to Karen Kingsbury Productions
Christian Fiction Queen Says Goodbye to Hallmark, ...