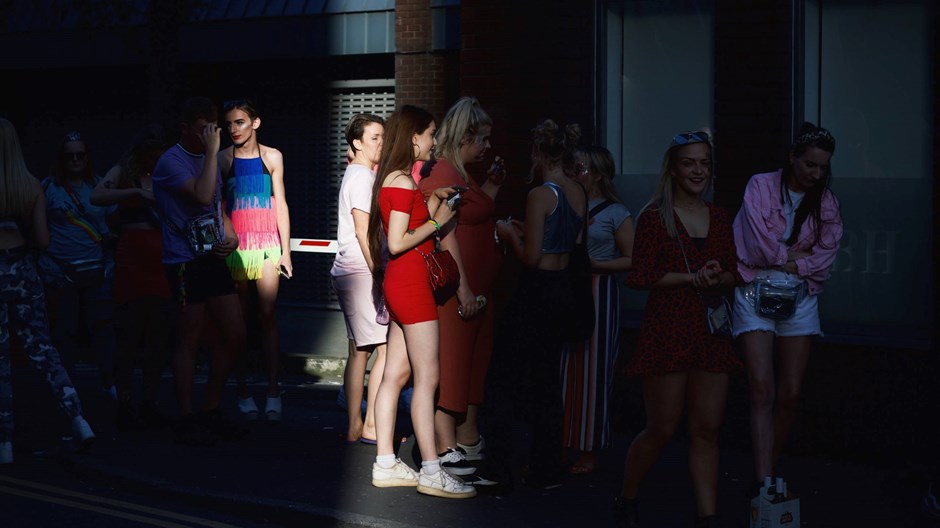 With transgender identity continuing to rise in the US, evangelical pastors are challenged to think through how they might welcome a trans person attending their church. For many conservative pastors, this scenario may still be a hypothetical. But odds are, for the youth in their congregation, the question of how to relate to their transgender peers is already a reality.
Nearly 20 percent of those who identify as transgender in the United States are between the ages of 13 and 17, which means that most teens today go to school alongside students who identify as trans.
High school and college students have ushered in an influx of questions and scenarios that their church leaders and mentors hadn't faced growing up. They're considering their witness in contexts where some can see it as hateful or discriminatory to believe gender remains tied to biological sex.
Northview Church in Carmel, Indiana, holds a biblically orthodox view on gender and sexuality, and high school pastor Jude Wright knows how sensitive the topic can be. He encourages students to lead with relationships with their friends and classmates, citing the example of Jesus meeting people where they were.
"There was a generation where they just tried to pound truth and pound Bible without having relationship," said Wright. "And that's just not the culture we live in nowadays."
Among the youth group of about 150, students regularly ask questions about sexuality and gender. In response, Wright first points to the love and compassion in God's character, emphasizing his goodness in the midst of identity struggles and confusion.
"They're asking … if God is good, can you prove it to me? How can I experience that for myself?" Wright said. He believes churches can reflect that goodness as they respond to these questions with empathy, love, and sensitivity.
As transgender identity becomes more prevalent, more surveys and testimonies reflect the challenges faced by those who are transgender, including verbal harassment, physical attacks, and sexual assault. The 2022 National Survey on LGBTQ Youth Mental Health Survey reported that the majority of LGBT teens experienced depression and that trans individuals specifically considered suicide at a higher rate than others.
Many transgender youth are raised in Christian families and identify as Christians themselves. The most comprehensive survey data comes from the National Center for Transgender Equality, an advocacy group, which found that 19 percent of those who had previously been part of a religious community left "due to rejection." Evangelical pastors strive to be sensitive to those struggling with gender dysphoria and uphold Christian teachings on gender and sexuality.
"When I started in youth ministry six years ago, students were still asking about evolution, miracles, and the problem of evil," said Cris O'Brien, youth pastor at Eau Gallie First Baptist Church in Melbourne, Florida. "Those questions have ­… largely been displaced by questions about sexuality and gender."
Because this is what students are thinking and talking about so much, the church "cannot afford to sit on the sidelines of this conversation," he said. Those working to understand gender identity are "sheep without a shepherd" and need to hear the truth in love.
Shane Pruitt, director of Gen Send, has seen the same trend.
"I used to get questions all the time about 'How do I reach my Muslim friend—or some other world religion—with the gospel?" said Pruitt. "Now I'm more often getting questions about how 'How do I reach people who identify as LGBTQIA with the gospel?'"
Church policies
Even churches that believe people are created by God as male and female have varying approaches and policies around transgender youth. In a private Facebook group with over 11,000 youth leaders from a variety of backgrounds, a post on the subject of gender pronouns drew a slew of comments.
Using a child's preferred pronouns can be an "essential piece of their mental health," said one person. Another wrote that using nonbiological pronouns is against "the Truth of God's word," putting "souls at stake."
"They need truth, and not a continuation of the twisted agenda trying to shove its way into the church," wrote another pastor. One group member said her church addresses everyone as "friend" to avoid pronoun miscommunication.
On the 9Marks site last year, pastor Zach Carter wrote that his previous church offered a written policy that included what to do if a transgender student attended youth group activities. The policy required that participating students "live and present according to their biologically assigned sex." This included biologically correct pronouns, dress, appropriate bathrooms, locker rooms, assigned sleeping arrangements, groups, and classes.
Some churches without specific guidance or policies have incorporated conversations about gender identity into sermon series, which can influence youth group conversations.
Aaron Swain, pastor of students and operations at Freedom Church in Lincolnton, North Carolina, said the church covered the issue of transgender identity in a sermon titled "Beauty, Brokenness and the Gender Binary" that "portrayed God's plan for human sexuality as good and beautiful."
"It was not our goal to complain about people with whom we disagree," he said. "We pushed our members to view their transgender neighbors and coworkers with genuine care and sympathy—not with disdain, jokes, or mockery."
Swain frequently digs deeper into the sermons during youth meetings, recently walking students through 1 Corinthians and addressing issues like the nature of marriage, sexuality, divorce, and gender roles.
"I also host a Q&A night once a semester where students can ask me anything. I regularly receive questions about LGBTQ+ issues," Swain said. "The thrust is always the same: Hold out God's design as good and beautiful, love your LGBTQ+ neighbor with genuine affection, and point everyone to the gospel of Jesus Christ."
Pruitt said students are eager to speak openly about the issues.
"It's the leaders who are nervous about these discussions," Pruitt told CT. "Silence isn't an option if we're going to reach a generation with the gospel."
Former student ministry leader Seth Stewart wrote about the time a student approached him and announced he was transgender. Stewart said he prayed silently as the student spoke, and then he thanked him for his vulnerability.
"I then told him that his story deserved to be heard in all its complexities, because he is a unique person created in God's image," Stewart wrote. "I told him it would be an injustice to have this conversation in the last 20 minutes left of youth group, when he deserved far more."
Stewart said he asked a few more questions and then asked the student if he would meet another time to talk in more depth.
"Before we parted ways, I told him I believed in a traditional, biblical sexual ethic, that I didn't want him to be surprised in our future conversations when I did not affirm same-sex attraction or gender transition," Stewart added. "Nevertheless, I was interested to hear his full story."
Stewart's church decided to add details to its bylaws about transgender identity, including how to communicate truth to students and share information about students and their questions within the church.
The pronoun debate
Among Christians, pronouns are one of the most discussed and controversial elements of hospitality toward transgender people.
"We should respect the conscience of the believer who cannot bring themselves to use someone's preferred pronouns and the convictions of the believer who feels like using those pronouns is lying and unloving," said David Sanchez, who works through gender and sexuality issues as the director of ethics and justice for the Christian Life Commission of Texas Baptists.
"We can also admire the efforts of believers who use someone's preferred pronouns with the intention of wanting to build a lasting relationship where they can show Christ's love."
Mike McGarry, founder and pastor at Youth Pastor Theologian, said his view on pronouns has changed over time.
"For the sake of evangelism, I simply use the gender and name that visitors ask me to use," McGarry told CT. "But for students who grew up in the church or whom I already know … I share with them that using their preferred pronoun is really hard for me."
McGarry said he tries to use their preferred names most of the time, which can allow him to take a more gracious posture toward a nonbelieving student.
When guiding youth leaders in ministry, McGarry recommends sticking with coed groupings to help avoid difficulties for those who struggle with gender identity. Asking them not to join a group with their preferred gender would feel "disingenuous," he said.
McGarry said he doesn't allow sexuality or gender conversations to dominate the ministry's priorities.
"I engage the LGBTQ issue similarly to the mental health crisis: They are frequently mentioned in subtle ways as application points when the biblical text addresses it," he said. "But, in general, the youth leadership team works to cultivate a ministry atmosphere where students who are struggling are welcome and know that we want to support them as we lead them in accordance with Scripture."
More conservative entities like Focus on the Family have also put out resources for youth leaders and parents. Though they do not advocate using nonbiological pronouns, they direct people toward compassion-based responses that recognize the many factors surrounding gender dysphoria, including the "spiritual, psychological, social and possibly biological."
Across the country
Leaders at churches in urban and more liberal areas of the country like New York City and Washington State, which has one of the most dense populations of LGBT individuals, regularly encounter the issue, especially among young people.
In Seattle, youth minister Katy Faust finds herself welcoming kids she calls "pre-Christian" to youth group. With mixed company of both lifelong churchgoers and newcomers, Faust said she grounds her teaching in compassion and the reality of the body.
"We always circle back to the reality that we are a body and soul in unity and that our bodies are not an obstacle to our true selves," Faust said. "Our bodies tell us something true about how we are to live."
Faust said because she "front-loads" teachings with a "robust apologetic of the human person" and a Christian worldview, topics like pronouns, gender, and sexuality are already anchored in established ideology from which to teach.
The emphasis on empathy and compassion was universal among those CT spoke with for this story. In a sermon streamed online, pastor Josh Howerton told the audience he'd be talking about transgender issues, requesting that no one clap or say "amen" during his preaching that day because it could be "very painful" and misinterpreted as "being against" those individuals.
Given the quick rise of transgender identification in the United States, it's not surprising that churches are playing catch-up with the issue. Several evangelical pastors working with youth told CT they believe it's possible to maintain orthodox Christian standards while loving transgender youth with compassion and truth within the context of relationship.
"The reason [Jesus] is able to approach people and not affirm everything they do, and still have it lead to transformation," said Wright, the pastor from Northview, "is because he always builds relationship equity at the beginning of his encounters."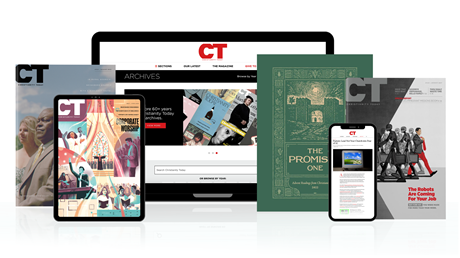 Annual & Monthly subscriptions available.
Print & Digital Issues of CT magazine
Complete access to every article on ChristianityToday.com
Unlimited access to 65+ years of CT's online archives
Member-only special issues
Subscribe
Transgender Teens, Pronouns, and Preferred Names: Youth Pastors Grapple with New Questions
Transgender Teens, Pronouns, and Preferred Names: ...