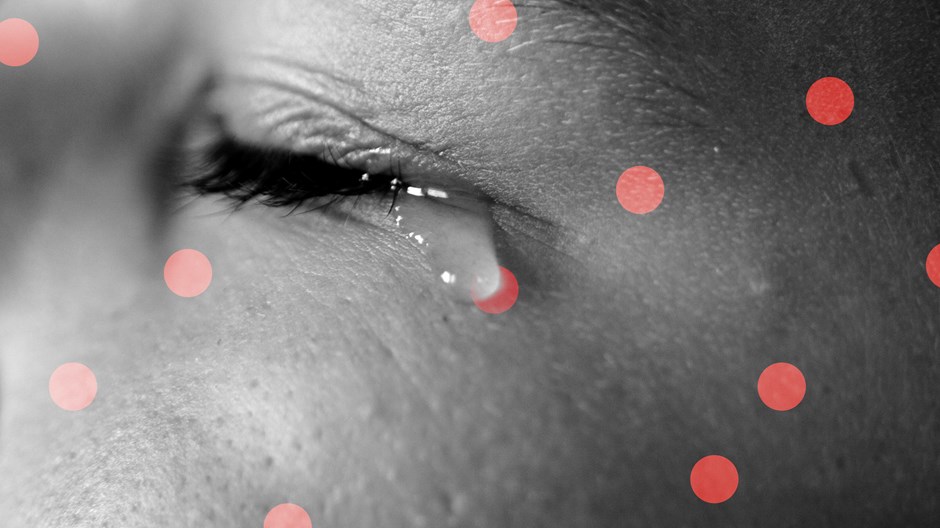 Image: Illustration by Christianity Today / Source Images: Getty
On May 4, I woke up early and began preparing for the busy day ahead. I made my bed, brewed a strong cup of coffee, and cracked eggs in a pan to fry for my children's breakfast. I went to my closet and picked out a black outfit to wear for the day—an annual ritual on the four-year anniversary of the death of someone I loved very much: my sister, Rachel Held Evans.
Wearing black as an expression of mourning is a tradition that has largely been lost in modern-day America, but it's a simple act that has helped me name and honor my sorrow these last four years.
Four years. Some may say that my loss is in the past, that four years is an adequate amount of time to move on, to find closure. But those who have experienced the death of someone they deeply loved know that grief is not something from which you graduate.
You don't ever lay down the burden of bereavement. Rather, you develop the muscles to carry it for the rest of your life. Grief changes you. It is like a hurricane that forever alters your mental, emotional, and spiritual landscape. It can take a lifetime to find your bearings again.
We live in a world that is collectively attempting to find its bearings. On May 5, the World Health Organization announced that COVID-19 is no longer a global health emergency, signaling what many may say is an end to the pandemic. But for most of us, the outbreak will never really be in the past—we will carry the imprint of its "unprecedented times" forever. COVID-19 is a disease that is, in so many ways, chronic.
As we move forward in this lingering aftermath, it is important to remember that we all experienced this pandemic differently. Some lost their livelihoods and financial stability. Some mourned loved ones who died in overcrowded hospitals. Some knew the white-knuckled exhaustion of being a frontline worker. Some learned to bake or knit, secretly cherishing the simpler, quieter days of isolation. Some were trapped in abusive homes. Some had to cancel weddings, graduations, or baby showers.
Some became sick and recovered quickly. Some are still recovering. Some lost relationships with friends and family over political divides. Some lost their faith.
Despite the vast differences in our experiences, we were all bereft of something that mattered to us. Which is to say we are all bereaved. We are all grieving. We lost our sense of safety and our routines. We lost that beautiful belief that if we make good choices and plan ahead, we can manage our outcomes and secure our futures. We lost that seductive illusion of control.
Americans in the 21st century aren't exactly accustomed to being confronted with our vulnerability. Advances in medical care, sanitation, and food production have not only dramatically improved the quality of our lives compared to that of our ancestors but also increased the length of our lives. While children growing up in the Victorian era had nearly a 50 percent chance of dying before their fifth birthdays, most people these days can expect to live to the age of 60, 70, and beyond. Death has begun to feel like an aberration, an exception to the rule.
And when death does come to our doorsteps, we speak of it in euphemisms. We seek to move past it as quickly as we can, often planning brief, one-hour "celebrations of life" before expeditiously moving on to the cremations or burials.
Bereavement leave from work lasts, at most, one week. We employ professionals to manage the rites and rituals of mortality for us with sanitized efficiency. Care for the dying has been outsourced from the home to the hospital. The preparation of the dead has been delegated from family and friends to funeral directors.
But the hard reality is, you cannot outsource grief.
Rachel was my only sibling, and my personal practice of wearing black on the anniversary of her death was no innovation of my own. In the months following that catastrophic loss, I was struggling to find my way, lost in the world without my sister in it. I was a novice at this new life, had no idea what to do or say. My meticulously constructed theology of suffering began to buckle under the weight of my inner anguish. But to be strong for my family and convince God (and myself) that I could handle this, I never really gave myself permission to grieve, to truly fall apart.
I suppose the algorithm on my smartphone knew I was floundering because it wove into one of my social media feeds an article about strange and mysterious bereavement rituals. These practices had been mostly lost to the past, particularly in the West—eroded by modernity, cultural amalgamation, folkways' decline, and perhaps that ubiquitous reluctance to make space for suffering. This article initiated an investigative journey that, in many ways, changed my life.
I learned about the practice of Irish keening, where family and friends would gather in the home of the deceased to sing and wail aloud together. I read about the tradition of tolling the bell when someone died, which served as both a somber announcement and tribute.
I studied strange superstitions surrounding death, like stopping clocks, covering mirrors, and informing the family bees when a loved one died. And I immersed myself in the minutiae of Victorian mourning attire, which included not only black dresses but also dark veils, memorial armbands, and jewelry sometimes woven from the hair of the deceased.
The grief rituals I found most powerful are the ones, like keening, that are practiced communally. Many funeral food traditions involve entire communities preparing meals for the bereaved family. Decoration Day is an Appalachian tradition of annually cleaning the small family graveyards that adorn the hillsides. Friends and kinfolk gather to share stories about lost loved ones, sing songs, pray, and eat a meal together.
While some may dismiss such practices as primitive, obsolete, too grandiose, or even undignified, I've come to believe that grief rituals serve a vital role in the mourning process. At the very least, they give us something to do when we have no idea what to do. They set the body in motion, offering both mourners and comforters alike a script to follow, a map to guide the way in the strange and unfamiliar landscape.
I also found that rituals help the mourner name all the chaotic emotions that descend in death's wake. Keening makes space for crushing anguish, wearing black identifies the desperate need for pain to be seen, and engaging in superstitions speaks to the fear and longing for agency that follows the death of someone who is deeply loved.
Perhaps most importantly, bereavement rituals grant the mourner permission—permission both to be broken and to grieve. And when the work of grief is undertaken communally, we are reminded that pain is not an anomaly or an exception to the rule and that we are not alone. As that slogan from the early days of the pandemic reminds us, "We are all in this together."
The temptation is, of course, to quickly move on from the pandemic, to pretend it never happened. But we are indeed a grief-stricken society. And if we don't name that grief, if we don't collectively acknowledge that it is real and needs to be processed, we will all remain disoriented in this chronic fog of bereavement—wondering why we still feel so unsafe, so tired, so tense, and so lost.
Part of the reason we must attend to our pain is to remind ourselves that even though death is common, it is also crushing. As Kate Shellnutt explains in a previous piece for CT, "the inevitability of death does not make it something to be invited or even matter-of-factly accepted—pandemic or not. It is our enemy."
Perhaps the greatest gift the church has to offer the world in the aftermath of a global pandemic is our very own time-tested rituals of grief.
Our psalms of lament are God-given scripts for mourning. The Eucharist is a reminder that we serve a God who cared so much about our pain that he stepped into it with us, becoming a Man of Sorrows and bearing our sin and shame on his own body. Our weekly gatherings are an admonition that shared spaces and communal practices still matter for the mourner. And if there's one thing I know for sure about the church, it's that it does funeral casseroles and meal trains better than anyone.
And maybe it's the permission piece that matters most of all. The church can passionately affirm that life in this world is painful because things are not as they should be. Creation groans ever since the Fall, and so do we. We can affirm that dignity can be found in mourning mightily. We do not prove our righteousness to God by maintaining a stalwart exterior.
It is holy to wail, to wear black, to sound the death knell, and to lament what is lost. My grief over my sister's death is a testament not only to the depth of love we shared but also to the sacred longing I have for the day when death will be swallowed up forever and our bodies will be resurrected.
Did not Jesus, in the Garden of Gethsemane, cry out in grief for the pain that was to come, so overcome by sorrow that he sweated drops of blood? If God can weep, then so can we. After all, the very emblem of our faith is the cross, an acute reminder of pain—of death and, by God's grace, of life.
Amanda Held Opelt is a songwriter and the author of A Hole in the World: Finding Hope in Rituals of Grief and Healing. She lives in the mountains of Western North Carolina with her husband and two young daughters.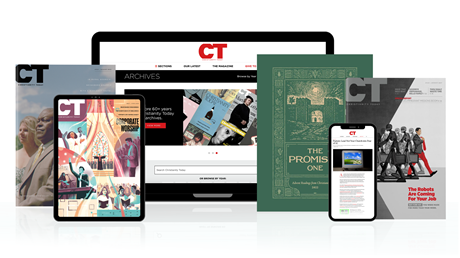 Subscribe to Christianity Today and get access to this article plus 65+ years of archives.
Home delivery of CT magazine
Complete access to articles on ChristianityToday.com
Over 120 years of magazine archives plus full access to all of CT's online archives
Subscribe Now
My Sister's Sudden Death Prepared Me for COVID-19's Slow Grief
My Sister's Sudden Death Prepared Me for COVID-19's Slow Grief