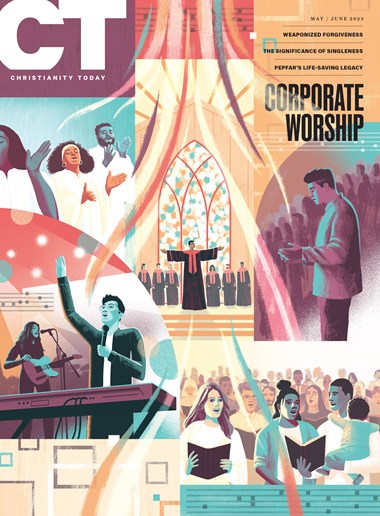 Read CT anywhere you go.
Subscribers have full access to CT's digital archives, including special issues. Download a PDF of this issue, or browse individual articles below.
About This Issue
Our cover story this month delves into the intermingling of profits and praise, detailing how Sunday worship favorites (and their future royalties) have become popular investments in a multibillion-dollar industry. Also in this issue: the theological significance of singleness, a new video game in which players step into the sandals of the Savior, and the dangers of weaponizing forgiveness.