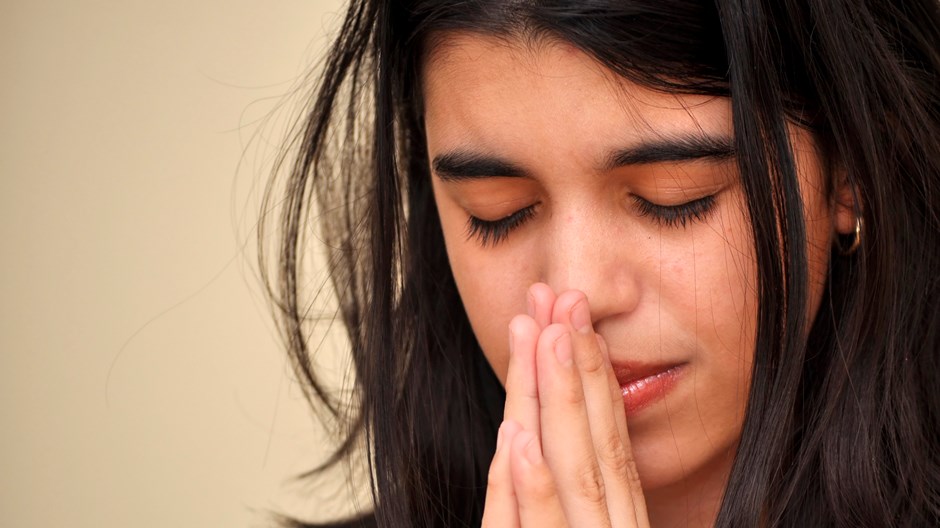 Bianca Juarez Olthoff is Chief Storyteller for The A21 Campaign, Creative Director for Propel Women as well as a popular speaker and author (Play with Fire). Bianca has spent the last ten years mobilizing God's people to action alongside her husband Matt Olthoff, Executive Director and Pastor for Project Europe.
Dr. Andrea Ramirez, Executive Director of the Faith and Education Coalition-NHCLC, heard Bianca speak at the 2017 IF: Gathering about the power of God to change lives. This conversation with Dr. Ramirez recounts how God answered Bianca's prayer, as an eleven-year-old, to learn to read. God's response to that childhood prayer has opened the door to an international speaking and writing ministry.?
How did poverty and faith shape your childhood?
I grew up in the concrete jungles of East Los Angeles, but my parents believed in prayer and miracles when it came to our education. Committed to our family and our community, my father, a Mexican immigrant, led mission trips and worked multiple jobs to feed his family of six. My Puerto Rican mother homeschooled me and my other siblings. When the pantry and fridge were bare, we confidently prayed for food, and God provided.
Every night my father would pray blessings over his growing family as he tucked us into bed. As he kissed our foreheads and turned off the bedroom light, he would tell us we were beautiful and loved. In the same say in which I believed my biological father, I knew I had to trust my heavenly father.
I knew God loved me and had a plan for me even though my childhood was not traditional. Our entire family shared a small house with no air-conditioning next door to a schizophrenic neighbor who sold drugs out of his backyard. We shopped at thrift stores and bargain bins. Our house was broken into multiple times by crack addicts looking for something to steal for a cheap hit. But even so, I knew I was chosen. I knew I was promised a life that looked different than what I saw.
How did Scripture specifically impact your outlook on life?
The children of Israel held onto the promises of God even when situations did not make sense—that was the way my Sunday School teacher, Mr. Charles, put it. Under the thumb of the Pharaoh, Egypt's worshiped ruler, the Israelites endured over 400 years of slavery. They worked nonstop and were mistreated and undervalued. But as Mr. Charles showed us, the book of Deuteronomy details the life of the Israelites—the people chosen by God to be His chosen people.
Being chosen then, we can see clearly, did not mean being comfortable. The oppression the Israelites experienced, the abuse they endured, and the abandonment they must have felt seeped deep into their hearts. But here is what I know now—the chosen people of God cried out to God for rescue. They asked for what they needed. I started to believe the promises in the Bible were not just for pretty, polished, and perfect people. They were for me too.
So how did this outlook apply to your life as an 11-year-old girl?
It's easy to see this now—when I cried out to God, He listened. While I didn't experience some crazy shaking or celestial light from heaven, I felt something inside me like I did when my Sunday School teacher spoke of freedom; it was deep in my chest and ached in my bones.
At the age of eleven, I was obese and illiterate. So I prayed a big prayer—the biggest prayer my 11-year-old self could pray. I promised God that if He would give me words, I would give Him my voice. I had no idea what that really meant, but it sounded good. I confessed that I didn't want to be the stupid, fat kid anymore and I simply and honestly believed God could help me.
How did God answer your prayer?
Over the following months, my mother was shocked to see a sudden shift in my comprehension and reading retention. Do not get me wrong: I was no genius or anything, but my reading skills grew rapidly. I would stay up reading in bed with a flashlight, take books with me while my mother ran errands, and chose reading at home over playing with the neighborhood kids.
Once I knew I could read, I felt empowered. A new world opened up and I discovered that if I could read it, I could learn it. Knowledge became power and I obsessively devoured books like they were fresh loaves of bread. I was going to change my life. I was not going to be the stupid kid anymore.
How did this change your life?
Though my mother took our education seriously, formal methods of schooling were not her emphasis. A hippie at heart, my mom subscribed to the tenets of Dr. Raymond Moore's Better Late than Early, and she was not very worried about state-mandated testing as she taught us using backyard art projects and hands-on science experiments.
The first time we took state standardized tests, my sister and I had earned embarrassingly low scores and yet I'm not sure my mom was even worried her eleven-year-old twins could not read.
So, when the time came again for California State aptitude testing a few months later, I sat nervously at a small desk in a cavernous room with forty other home-schooled children. I stared at the other kids in the room and tried not to think about how much smarter they looked. I tapped my pencil on the desk—an outlet for my anxiety—and I prayed a quick prayer. I desperately trusted Him with my learning, with this test. And with eyes squeezed shut, as the teacher said, "Begin, class," I asked Him to continue the work He had started in me, and I plunged into the test.
Weeks later the test results arrived in the mail and we waited until my father came home from work to open the two envelopes with our standardized test scores. I anxiously tore the first of them open and read the results out loud to my parents. Confused, my mother asked in near disbelief to see what was written on the paper I held. Not only were there significant increases in the comprehension and retention components of the test, I had scored at the over-all reading level of an eleventh grade student. With pride and joy, my mother handed the test results back to me and I felt like I was holding a letter directly from God Himself. In my hand was a tangible sign that God had heard my prayer. As He heard the cries of the chosen Israelites during their oppression in Egypt, He heard the cry of a little girl with big dreams.
I twirled barefoot in the kitchen and threw my arms around the waist of my beaming mother. "I prayed God would teach me how to read and He did!" I heard the words of Mr. Charles ring in my head, "It is true. There is nothing our great God cannot do."
"If you give me words," I had promised, "I will give you my voice." And there on the cool linoleum, I danced in gratitude for God's faithfulness and praised His holy name.
So that test revealed your reading growth, even as your heart revealed your spiritual growth. What would you like to say to other students who are anxious about reading or testing?
I would tell them to pray big prayers—ask God for what you need. Whether it is help with reading and math or food for your pantry. He cares about YOU, so ask Him for help! I would also encourage struggling students to ask for help; not just from God; but from caring adults who are willing to help. There is no shame in asking for assistance. Lastly, keep a record of God's faithfulness (write down how God has had your back!). If you have a date and time when God met your need, it will remind you that He is able and willing‑and can do it again.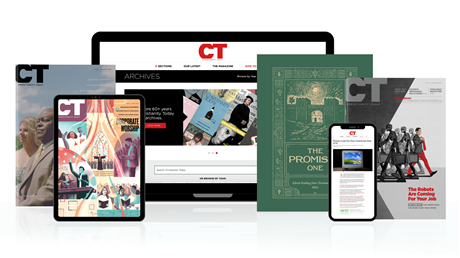 Subscribe to Christianity Today and get access to this article plus 60+ years of archives.
Home delivery of CT magazine
Complete access to articles on ChristianityToday.com
Over 120 years of magazine archives plus full access to all of CT's online archives
Subscribe Now
I Was 11, and I Still Could Not Read
I Was 11, and I Still Could Not Read