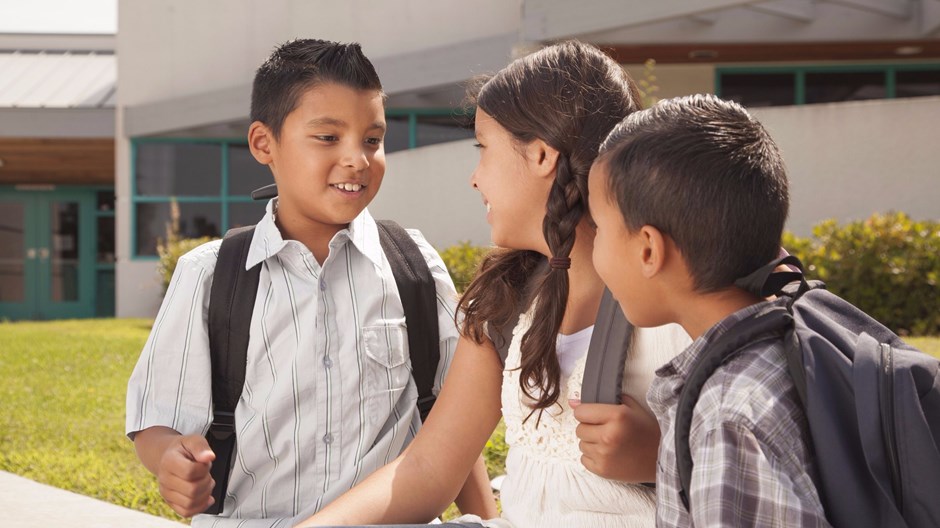 Image: Andy Dean Photography
Historically, when have leaders been needed?
According to Ronald A Heifetz, in his book Leadership Without Easy Answers, "Leadership is oriented by the task of doing adaptive work." That is to say, leaders are needed when traditional solutions to problems produce less than palatable results. Leaders inspire others to offer creative solutions to new challenges or to problems that continue despite attempts to solve them.
Where are leaders needed today?
Where I see change and challenge intersecting is in trends of K-12 and higher education for minorities, particularly among Hispanics, in the United States.
The Change: the percentage of Hispanic high school graduates Hispanicis slowly (but steadily) rising, from approximately one in ten in 1998 to a projection of three in ten in the next decade (National Center for Education Statistics).
The Challenge: The Condition of College & Career Readiness 2015, an annual report published by ACT, found that only one in four Hispanic students were "college ready." And for African American students it's worse: only one in ten. According to a 2016 report from Learning Heroes, a national organization that empowers parents to take charge of their child's education, 90 percent of Hispanic parents want their children to go to college--a higher percentage than any ethnic group measured--but only 42 percent of Hispanic students actually make it to college graduation. Although we see many Hispanics entering the competitive workforce, without associate's, bachelor's, and master's degree, these individuals may lack the competitive edge (i.e. higher levels of education) that many businesses, companies, and the public desire..
Here is where leadership as adaptive work comes into the picture. Many Christian universities recognize the value (beyond monetary value) ) the Hispanic community contributes to American society. In part this is due how we are a value of loyalty to family, have a strong work ethic, respect for authority, and are religiously devout. These universities also recognize that the Hispanic community has the potential to significantly impact society with these values, and even more when they attain greater levels of education. Without a doubt, higher levels of academic achievement can open doors that can propel them into greater spheres of influence in the secular marketplace.
The traditional advice given to Hispanics students to "work harder, stay focused, get better grades, and don't drop out," though true and inspiring, does not take into consideration the unique circumstances that Hispanics face. These concerns include language barriers between 1st-generation Hispanic parents and educational information their kids bring home, low levels of college recruiting at urban public schools, and inability to pay for college tuition.
For such reasons, many Christian universities--universities that have historically had high enrollments rates of Anglo-Americans--are partnering with Hispanic organizations (such as the one I work with, The Faith and Education Coalition of the National Hispanic Christian Leadership Conference) to promote degree programs and provide scholarships specifically for Hispanic-American students. Dallas Baptist University, Cedarville University, and Shiloh University are just some of the Christian institutions that are fiscally and spiritually investing their resources at this crossroads where a changing Hispanic landscape meets the educational challenges.
Christian institutions like these are leading the way with work that may take years (at the very least four) to yield positive fruit within the Hispanic community. Nevertheless, it is a work that Christian universities must lead in if we want expand positive contributions of Hispanics in America and around the world. It is a work Christian universities must lead if we want to see that the values Christians hold dear, and that Hispanics Evangelicals share, continue to permeate the lives and culture of those who are leaders in corporate and civic institutions.
Girien Salazar is deputy director of the Faith and Education Coalition of NHCLC. He is studying for his Ph.D. in leadership studies at Dallas Baptist University.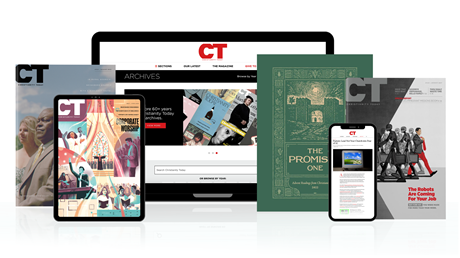 Subscribe to Christianity Today and get access to this article plus 65+ years of archives.
Home delivery of CT magazine
Complete access to articles on ChristianityToday.com
Over 120 years of magazine archives plus full access to all of CT's online archives
Subscribe Now
The Next Big Thing in Hispanic Education
The Next Big Thing in Hispanic Education