Matt Chandler
Matt Chandler is the lead pastor of the Village Church, a 11,000-member Southern Baptist megachurch with five campuses in the Dallas area, and the president of the Acts 29 Network. A leader in the Reformed movement, Chandler succeeded Acts 29 founder Mark Driscoll to take over the church-planting organization starting in 2012. The Texas pastor survived brain cancer, having surgery to remove a tumor and treat the condition with chemo when he was just 35. His wife, Lauren Chandler, is a singer and worship leader.
Featured Articles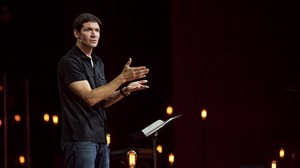 Matt Chandler, the Preacher Stung by Joy
The young Reformed pastor is supposed to take the Acts 29 Network to the ends of the earth. Why he may be just the man to do it.
Loading More