Aids and HIV
Since AIDS was first recognized in 1981, the disease has killed more than an estimated 25 million people. Over 33 million people were living with HIV in 2009, including more than 2 million children. Addressing the AIDS pandemic and ministering to its victims has become an important issue for Christians throughout the world.
Featured Articles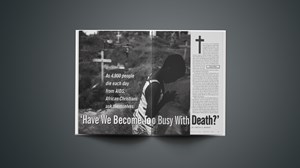 Have We Become Too Busy With Death?
As 4,900 people die each day from AIDS, African Christians ask themselves:
Why We're Losing the War Against HIV/AIDS
Harvard's Edward C. Green says health officials undermine abstinence and fidelity programs in Africa.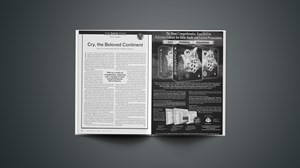 Cry, the Beloved Continent
Don't let AIDS steal African children's future.
loading more