Maniac or Martyr?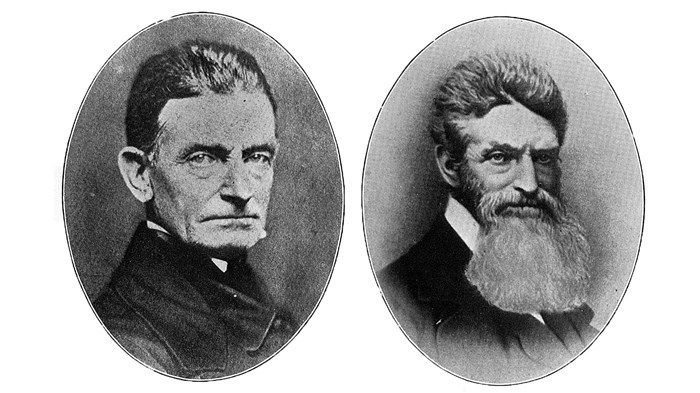 Maniac or Martyr?
By Elesha Coffman, assistant editor of CHRISTIAN HISTORY
Mrs. Jefferson Davis called him "a pestilent, forceful man" motivated by "insane prejudice." Louisa May Alcott, the author of Little Women, referred to him in her diary as "Saint John the Just." A Richmond, Virginia, newspaper announced, "The miserable old traitor and murderer belongs to the gallows," while in Concord, Massachusetts, Henry David Thoreau pleaded "not for his life, but for his character." John Brown was a man you either loved or hated, feared or followed.
Born 200 years ago this week (May 8), Brown was an unstable man in unstable times. Mental illness plagued his mother and a few of his 20 children, and one look into his eyes (there's a good picture at the PBS Web site listed below) arouses strong suspicion that all was not right in his mind, either. Every attempt he made to support his family—including tanning, land speculating, and sheep herding—failed due to economic crashes or his own bad decisions. Often driven by financial need, he moved back and forth through the center of a nation increasingly split between north and south. Wherever he went, if fires weren't already burning, he had a tendency to light them himself.
Through most of his adult life, Brown was concerned first and foremost for his family's survival, but he was also motivated by vigorous abolitionist beliefs. His barn in Pennsylvania was a stop on the Underground Railroad, and he once declared during an Ohio church service, "Here, before God and in the presence of these witnesses, I consecrate my life to the destruction of slavery." Even so, it was only during the last four years of his ...
You have reached the end of this Article Preview