The Christian History of Korean-American Adoption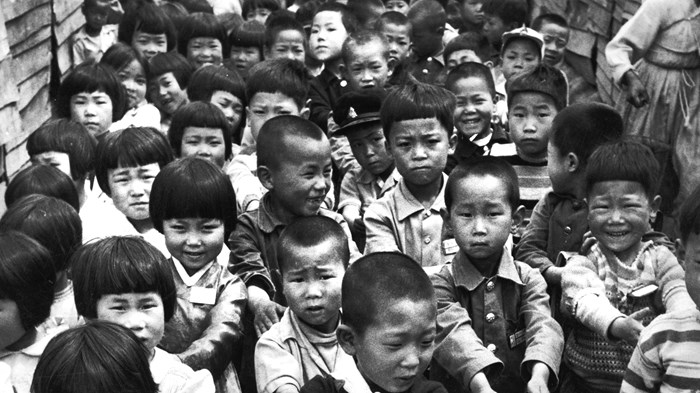 For decades, Americans largely regarded East Asians as unassimilable aliens unfit for American citizenship. The Chinese Exclusion Act of 1882 was the first American bill banning immigration of a racial or ethnic group. Thirty years later, a Japanese and Korean Exclusion League was instilled, followed by a treaty between America and Japan agreeing to deny passports to Japanese seeking employment in the US. Hatred toward Japanese during World War II resulted in the internment of roughly 120,000 Japanese Americans.
In 1955, however, a special act of Congress allowed a white couple, Bertha and Harry Holt, to adopt eight Korean War orphans. Evangelical Christian farmers based in Oregon, the Holts ultimately inspired thousands of American families to adopt children from East Asia. Oregon Senator Richard Neuberger even hailed them as incarnations of the "Biblical Good Samaritan." Within several decades, white Americans went from perceiving Asians as "pig-tailed coolies" to endearing children in need of American help. Christians played a pivotal role in promoting this wave of pro-adoption sentiment.
World Vision and Everett Swanson Evangelistic Association
In 1910, Japan annexed Korea. Korea was under Japanese occupation until Japan surrendered to the Allied forces in 1945. Soon after Korean gained its independence, two opposing governments split the country in two, the south supported by the United States, and the north by the Soviet Union. In 1951, North Korea invaded South Korea and war broke out. By the end of 1950, American and Chinese troops had escalated the civil war into a global conflict.
The war devastated Korea. Casualties exceeded 2.5 million people—many of them civilians, and more than 10 ...
You have reached the end of this Article Preview