The Mystics
The Mystics
Why did mysticism flower in the medieval world—and why did women often lead in it?
All this blessed teaching of our Lord was shown to me in three parts, that is, by bodily vision and by words formed in my understanding and by spiritual vision. But 1 may not and cannot show the spiritual visions to you as plainly and fully as I should wish; but I trust in our Lord God Almighty that he will, out of his goodness and for love of you, make you accept it more spiritually and more sweetly than I can or may tell it to you. Julian of Norwich
Mysticism has been called "the science of the love of God," and "the life which aims at union with God." Mystics may be found in every religious tradition, sometimes as central participants but often on the periphery of accepted practice, for they map out new experiences of the divine.
There is no identifiable mystical type (although scholars at times have tried to identify one). Mystics may be women or men, educated or uneducated, from wealthy or deprived backgrounds. Mystical experiences may be primarily visual or auditory, or so abstract as to elude any verbal formulation. The mystical path may be based either upon developing love or on the growth of the intellect. Mystical experiences can occur spontaneously, unexpectedly, at any time and place; yet many religions endorse ascetic practices and modes of prayer that encourage the development of mystical experience in some people. All traditions seem to agree that mysticism is a speciai gift, not fully under the control of the recipient.
Why Mysticism Flourished
During some historical periods, mysticism seems more prevalent and more authoritative, and mystics are more needed by their communities. Valerie Marie Lagorio, in her essay, "The Medieval Continental Women Mystics," quotes Evelyn Underhill in support of the idea that ...
You have reached the end of this Article Preview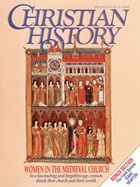 04/01/1991