Patrick and Celtic Christianity: A Gallery of Extravagant Tales of Remarkable Faith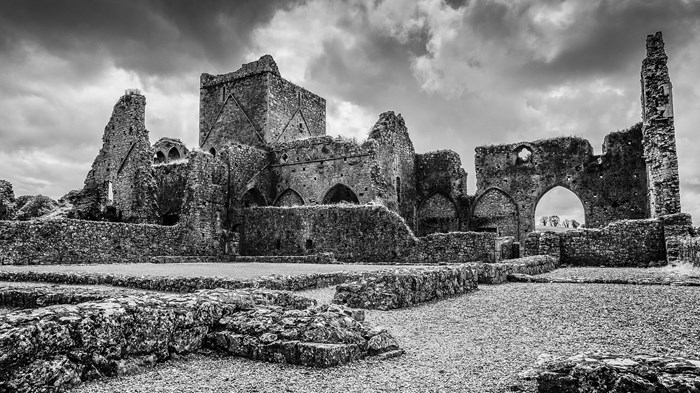 "The Navigator"
Brendan of Clonfert
(484-577 or 583)
Brendan epitomizes the bittersweet Celtic path of peregrinatio, the passion for pilgrimage piercing the longing for home and family. Even his appellation, naming one of the communities he established, Clonfert, and the title he earned, Navigator, captures this dichotomy.
Though we know for certain that he was a prominent Celtic leader and a wanderer, most accounts of his adventures come to us through the Voyage of Brendan, written five centuries after his death. There we read that Brendan's travels, in the company of numerous fellow-monks, took him to many earthly and heavenly places, and ultimately to "the Land of Promise."
One account tells us that, as Brendan roamed uncharted seas, he encountered Judas Iscariot, temporarily released from his tortures on Sundays and feast days. Some even wonder if Brendan's travels took him across the Atlantic to North America. Extravagant as some of these tales are, Brendan's questing life symbolizes the spiritual yearning for the dwelling place of God.
"The Waterman"
David of Wales
(c. 520-589 or 601)
"Be joyful, brothers and sisters. Keep your faith and do the little things that you have seen and heard from me."
With these words, David (called holy Dewi by those who loved him) gave his final blessing to a city gathered to say goodbye. David typified the early Welsh attraction to the Eastern monastic traditions, and his story is one of renunciation.
In their ascetic path of restraint, he and his followers made sure their journey into holiness would not be tripped up by the "little things." Poverty, physical labor, and long hours of prayer characterized David's life and that of ...
You have reached the end of this Article Preview