J.R.R. Tolkien: Did You Know?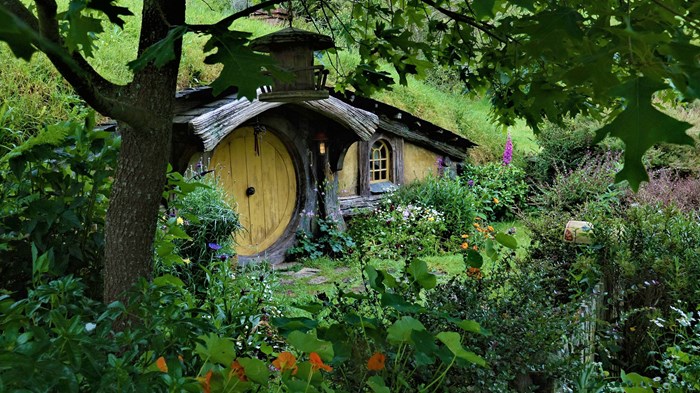 Tolkien: "I am in fact a Hobbit"
In 1958, Tolkien wrote the following in a letter to a fan, Deborah Webster: "I am in fact a Hobbit (in all but size). I like gardens, trees and unmechanized farmlands; I smoke a pipe, and like good plain food (unrefrigerated), but detest French cooking; I like and even dare to wear in these dull days, ornamental waistcoats. I am fond of mushrooms (out of a field); have a very simple sense of humour (which even my appreciative critics find tiresome); I go to bed late and get up late (when possible). I do not travel much."
A crucial test
In 1936, publisher Stanley Unwin was deciding whether to publish The Hobbit. To help assess its popularity with children, he gave the manuscript to his youngest son, Rayner, for his opinion. This he often did, paying Rayner a standard fee of one shilling per report. Douglas Anderson tells how, with "the superiority of a ten-year-old," the boy wrote: "This book … is good and should appeal to all children between the ages of 5 and 9." Rayner Unwin (1925-2000) went on to become Tolkien's principal publisher.
Birth of a hobbit
The Hobbit was born one summer afternoon, likely in 1930. Tolkien, then a young professor, sat in his home office correcting examinations: "One of the candidates had mercifully left one of the pages with no writing on it, which is the best thing that can possibly happen to an examiner, and I wrote on it: 'In a hole in the ground there lived a hobbit.' Names always generate a story in my mind: eventually I thought I'd better find out what hobbits were like." (Seen here is Tolkien's original cover.)
His most exacting critic
Christopher Tolkien once interrupted his father ...
You have reached the end of this Article Preview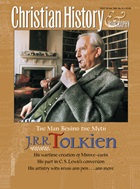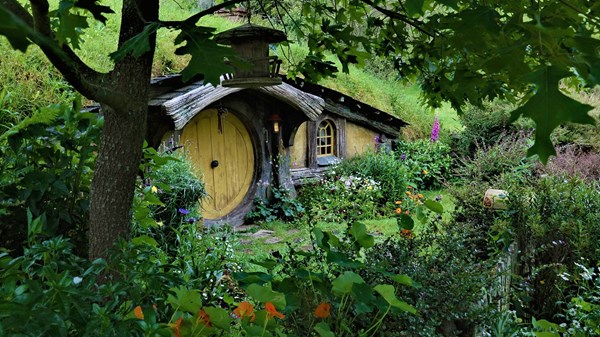 04/01/2003