Ambitious for God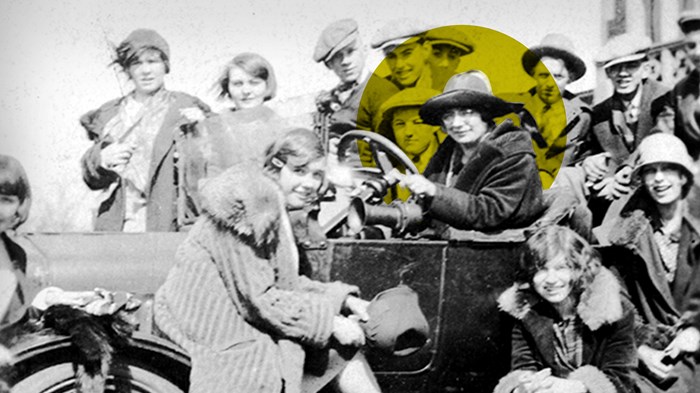 When she died, 2000 people crowded into the sanctuary of Hollywood's First Presbyterian Church for her funeral. Billy Graham said he doubted if any other woman besides his wife and his mother had so influenced him. Bill Bright, the founder of Campus Crusade for Christ, was not only converted under her ministry but later, along with his wife Vonette, ran CCC from her home for 11 years. Noted movie stars attended Bible studies in her living room. Thousands of young people passed through her Sunday school departments. Her Christian education curriculum, originally painstakingly mimeographed and sold from a garage, is now shipped to nearly 90 countries. Though the New Evangelical movement had a largely male leadership, a number of those leaders were inspired by half-blind Midwestern dynamo Henrietta Mears, director of Christian education at Hollywood Pres.
Something to think about
Henrietta Cornelia Mears was born on October 23, 1890, in Fargo, North Dakota, the seventh child of banker Ashley Mears and Baptist laywoman Margaret Burtis Everts, whose father had been an influential Chicago pastor. Already 42 when Henrietta arrived, Margaret died when her youngest daughter was only 20. (An obituary tribute said, "as a Bible teacher she had few equals in the city of Minneapolis").
Originally wealthy, the Mears family lost most of their money in the Panic of 1893 and re-settled in Minneapolis. Here Henrietta inaugurated her early schooling by announcing that she was bored with kindergarten because it was "to amuse little children, and I'm amused enough. I want to be educated." At seven years old she declared she was ready to become a Christian and joined the First Baptist Church of Minneapolis.
Henrietta was ...
You have reached the end of this Article Preview