The Contagious Compassion of Catherine of Siena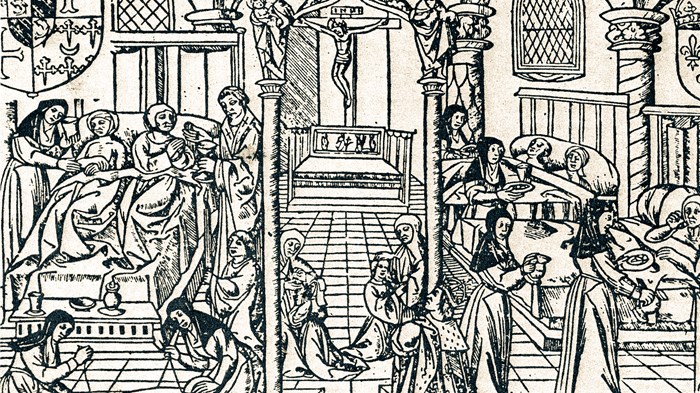 These are disturbing times: We cannot escape news of the global AIDS crisis, the impending flu pandemic, the plight of political prisoners, the resurgence of ethnic cleansing and genocide, and the failure of leaders. The last century's fascination with progress has given way to longings for hope and belonging.
Harvard historian Clarissa Atkinson has observed, "Today, an awareness of dangers we can't seem to stop makes us, in some ways, more like medieval people than like our own great grandparents." If so, there may be no better mentor for us than the medieval saint and Doctor of the Church, Catherine of Siena. She lived in a time of almost apocalyptic fear. The Black Death and the institutional convulsions of the Catholic Church caused a devastated populace to cry out. Catherine stepped courageously beyond her own fears and society's conventions to heal the sick, speak truth to papal authority, and build a network characterized by dialogue and reconciliation in Christ's name.
Rebel in Rearing
Catherine Benincasa was born in 1347, probably the 23rd of 25 children. As a young girl, she was known for her unquenchable cheer and golden brown hair. At age six, while walking home from church with siblings, she had a vision of Christ smiling and blessing her. The sense of affirmation that God was calling her to ministry was powerful and permanent.
Though her mother longed for a "normal" daughter, Catherine refused to be stereotypically feminine. On one occasion, she frantically chopped off her hair in hopes of being rejected by a suitor and being taken seriously by her family. She was steadfastly devoted to God's call and even dreamed of joining a monastery disguised as a boy. She did not want ...
You have reached the end of this Article Preview