When Jerusalem Wept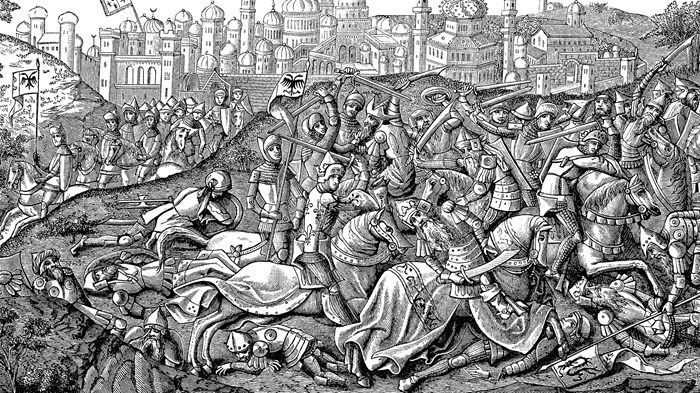 In 614, the armies of Chosroe II, king of the Sassanids, who had ruled the Persian Empire since the third century, entered Jerusalem, occupied the city, and captured the relic of the holy cross. For centuries the Sassanids and Romans had fought with each other for control of the vast area between the Euphrates and the Mediterranean. But this was the first time the Persians had penetrated Palestine and taken, in the words of a Christian eyewitness, "that great city, the city of the Christians, Jerusalem, the city of Jesus Christ."
Nothing better shows the transformation of the land of Israel since A.D. 70 than the fact that when Jerusalem was captured by the Persians it was the Christians, not the Jews, who sang a lament over the Holy City. As the Sassanid forces made their way through the cities and towns of Palestine, a new wave of messianic fervor broke out among the Jews, who welcomed the invaders and offered them support. But by the seventh century, Christians throughout the Roman Empire identified with Jerusalem and its fate. When John the Almsgiver, patriarch of Alexandria in Egypt, heard that the Persians had ravaged the Holy City, "He sat down and made lament just as though he had been an inhabitant of the city." Jerusalem's fall reverberated across the Christian world.
Laments for the Holy City
Strategos, a monk of the monastery of Sabas, wrote an eyewitness account of the Persian invasion. He described the seizure of the holy cross, the capture and deportation of the patriarch Zachariah, and the sack of the city. He also related stories of valiant Christians who stood firm in the face of adversity, such as a deacon who saw his two daughters cut down by the Persians because they would not "worship ...
You have reached the end of this Article Preview