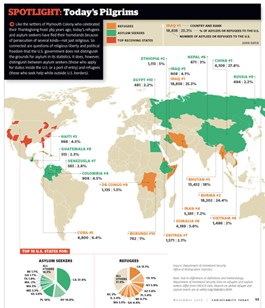 The U.S. State Department has released its 2011 International Religious Freedom Report, highlighting the abuse of blasphemy and registration laws and the treatment of minority religious groups as security threats.
"The world is sliding backwards," said Secretary of State Hillary Clinton, noting that "more than a billion people live under governments that systematically suppress religious freedom."
"It's particularly urgent that we highlight religious freedom," she said, "because when we consider the global picture and ask whether religious freedom is expanding or shrinking, the answer is sobering."
The report contains a list of 14 countries that were individually evaluated, including China, Iran, Russia, and Syria. China and Iran were among eight marked as "countries of particular concern" by the State Department.
"There was a marked deterioration during 2011 in the government's respect for and protection of religious freedom in China," the report stated. Examples of Tibetan self-immolations and crackdowns on Christian churches were used to support the evaluation.
China disputed the negative evaluation, claiming the report was "full of prejudice, arrogance and ignorance" and dismissing it as "nothing but a political tool used by the U.S. government to exert pressure on other countries, mostly deemed as its rivals."
CT has spotlighted the world's worst persecutors, analyzed the landscape of international religious liberty groups, and mapped the movement of modern-day refugees and asylum seekers.