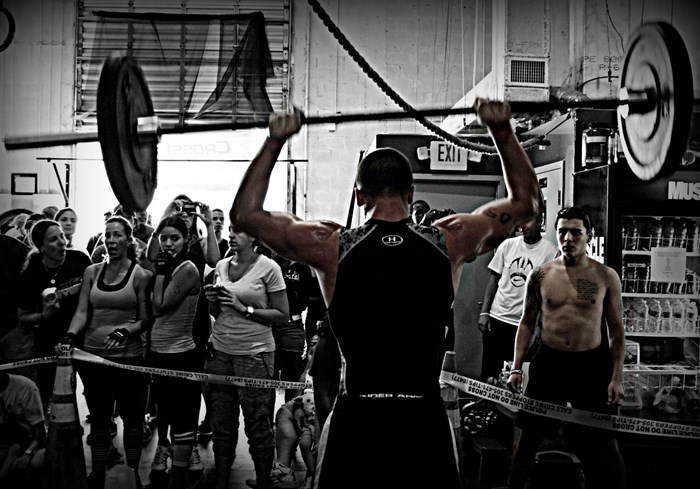 Image: CrossFit Fever/Flickr
Rich Froning has reason to boast. A few weeks ago, he was crowned "Fittest Man on Earth" by the uber-popular CrossFit exercise program—for the third year in a row.
But his "boasting" actually focuses on a tattoo on his torso referencing Galatians 6:14: "May I never boast except in the cross of our Lord Jesus Christ, through which the world has been crucified to me, and I to the world."
He got the tattoo after coming in second at CrossFit's rigorous fitness competition in 2010. He was devastated. So he reevaluated his life—and realigned his priorities around his Christian faith. (He also wrote verses of Jesus' crucifixion on his shoes for motivation.)
"In 2010, I put CrossFit on a pedestal and then, when I failed at it and got second, it was hard for me.... I had to reevaluate and I came to the conclusion that Christ is the reason for everything and that's what i need to be living for," Froning told The Blaze in a lengthy interview.
"For me, that's really how it is. It doesn't matter what I've done," he said. "When I retire or when I walk away from competing from CrossFit, I won't have it anymore [but] Christ will always be there."
Froning has made international headlines, including an Australian profile that details the intensity of CrossFit's training routine. News.com.au calls Froning's faith "refreshingly upfront" rather than "preachy or boastful." And Froning recently offered fans a glimpse into his training and reliance on God through the release of his Tyndale book, First: What It Takes To Win, this past June.
CT has previously discussed the role of Christians in sports, such as Nik Wallenda, who crossed the Grand Canyon on a tightrope, or outfielder Josh Hamilton, who recently relinquished the right to the slogan "Play Hard, Pray Harder."