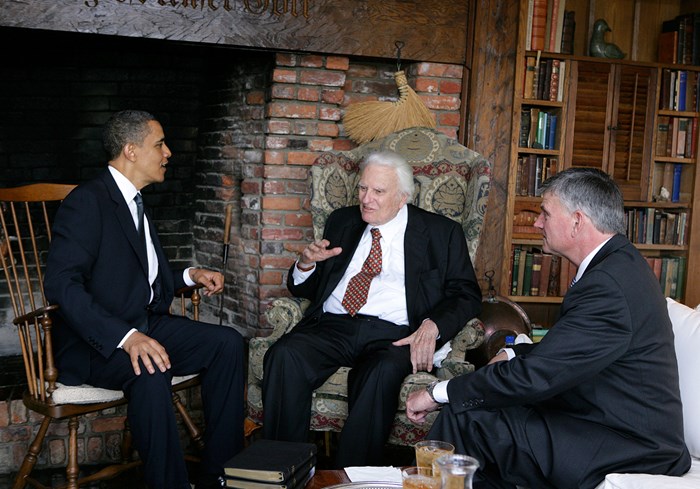 Image: Courtesy of BGEA
Billy Graham continues his record streak as one of the most admired men in America.
Amid recent debate over whether his influence is waning, Graham tied Bill Clinton for third place on Gallup's 2013 list. Pope Francis and George W. Bush tied for second place. President Barack Obama placed No. 1 for the sixth consecutive year, though the 16 percent of respondents nominating him was roughly half the 30 percent who nominated him in 2012.
Rounding out the top 10 (actually 11 names due to ties): Bill Gates, Clint Eastwood, Ron Paul, Ted Cruz, Mitt Romney, and Jimmy Carter.
Gallup, revealing the results of its "Most Admired Man" and "Most Admired Woman" lists for 2013, notes:
Graham has appeared in the top 10 list far more often than any other man, making his 57th appearance this year. He has never finished first, a spot typically taken by the sitting president, but has finished second on numerous occasions. Ronald Reagan has the second most top 10 finishes, ...
1