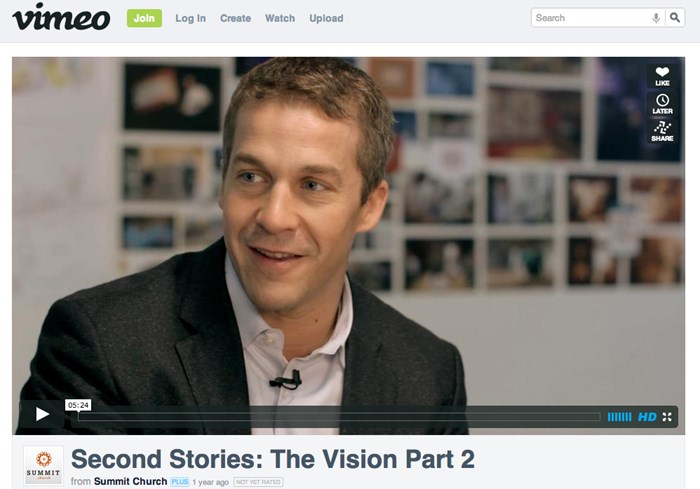 Image: Courtesy of Vimeo
Isaac Hunter, the middle son of Joel Hunter, an Orlando-area megachurch pastor and spiritual adviser to President Barack Obama, has reportedly died by suicide. News spread via an email sent to members of Summit Church, which Isaac founded in 2002. The Orlando Sentinel has the fuller story.
The email, sent today, read:
We found out today that Isaac took his life. . . . We are obviously deeply deeply devastated and saddened beyond words by this news. The tears keep coming and coming as we mourn. We are praying for his family and this congregation as we walk through this together.
Northland, A Church Distributed, where Joel Hunter is senior pastor, notified its own members with a Facebook statement and blog post:
We love this family and are so grateful for the impact they have had on each of our lives. I [Pastor Vernon Rainwater] have loved Isaac since he was a child, and I know this ... Isaac loved Jesus. And we are assured of his continuing relationship with Christ now in heaven ...
1