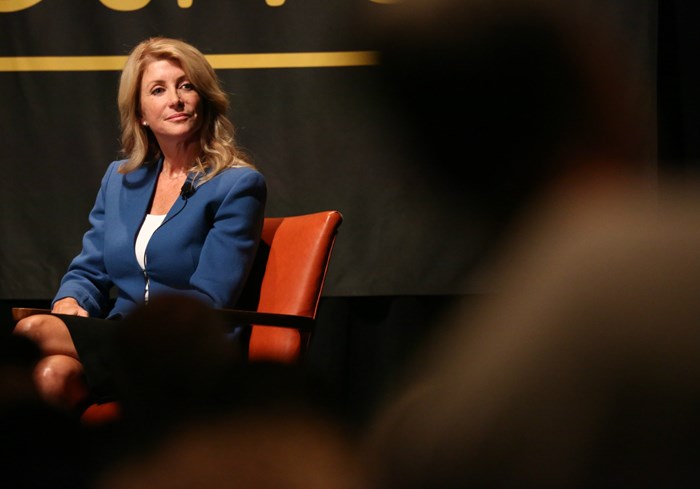 Image: thetexastribune/Flickr
Update (Oct 28): New restrictions that could have closed one-third of Texas's abortion providers will no longer take effect Tuesday, after a federal judge ruled the bulk of the laws unconstitutional. But the news "isn't a big victory" for Sen. Wendy Davis, who famously filibustered against the laws (see below), notes Atlantic Media's National Journal.
For one, the judge allowed a "fetal pain" ban on abortions after 20 weeks to stand. Also, Texas's attorney general has already appealed the ruling.
USA Todayexplains how the judge struck down many of the new limits, including requiring doctors to have admitting privileges at a nearby hospital, but "upheld most provisions governing use of pregnancy-ending drugs."
More than 200 abortion restrictions have been enacted in 30 states since 2011, compared with 212 between 2001 and 2010, said Elizabeth Nash, policy analyst with the Guttmacher Institute, to USA Today.
-----
Update (July 13): ...
1