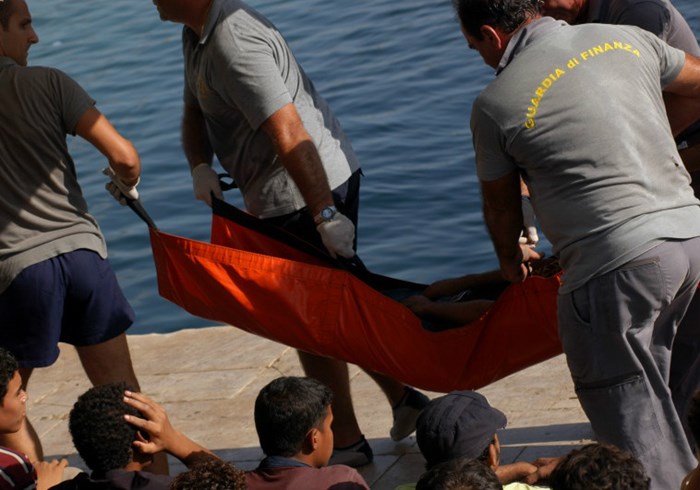 Image: Noborder Network/Flickr
Of the more than 250 African migrants who drowned less than one mile from European soil last week, many were Christians fleeing religious persecution.
So reports World Watch Monitor (WWM) on the Lampedusa shipwreck that has shocked Europe into another round of discussion over its refugee policy.
The ship left Libya carrying an estimated 500 passengers, predominantly from Eritrea and Somalia, but caught fire and sank near the Italian island of Lampedusa. Only 155 people were rescued.
Mussie Zerai, chairman of the migrant-focused Habeshia Agency based in Rome, told WWM:
"I look at the list of the survivors and 90 per cent is Christian. They are coming from Eritrea and Ethiopia. The situation is very bad because politically in Eritrea there is a dictator and they live without any type of freedom or democracy. Many Christians are persecuted because of their faith. It's not easy for them to live in Eritrea at this moment."
An Italian newspaper, La Stampa, reports the story of one such passenger.
More than 40 percent of immigrants to the European Union are Christians—the largest population of any religious group, according to Pew Research.
Almost 10,400 Africans migrated into Europe via central Mediterranean Sea routes to Italy in 2012, reports the BBC. Approximately 20,000 migrants have died trying to reach Europe from Africa over the past 25 years, according to WWM.
Pope Francis, who visited Lampedusa in July to observe its migrant arrivals, said the incident was "shameful," and asked for prayer for "those who have lost their lives."
The World Evangelical Alliance also mourned the incident:
"Most of the women, children and men who lost their lives were desperate victims of the violence and chaos of the failed state of Somalia and of the oppression and persecution of the heavy handed regime of Eritrea. Crossing the Sahara and then the Mediterranean Sea, they risked everything in search of the safety and peace that many of us take for granted."
In May, religious persecution in Eritrea reached its "highest-ever level and [is] getting worse," reported WWM. Eritrea ranks No. 10 on the World Watch List of Christian persecution, while Somalia ranks No. 5 and Ethiopia ranks No. 15.
CT regularly reports on refugees, Eritrea, and Somalia, including surges in persecution, famine, and related events such as the recent Westgate mall attack in Kenya.