Future D.C. Bible Museum Gets a Major Historic Find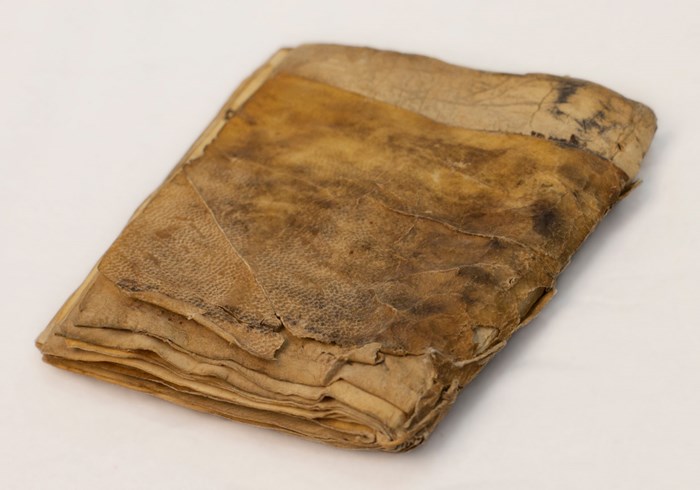 Image: The Green Collection / DeMoss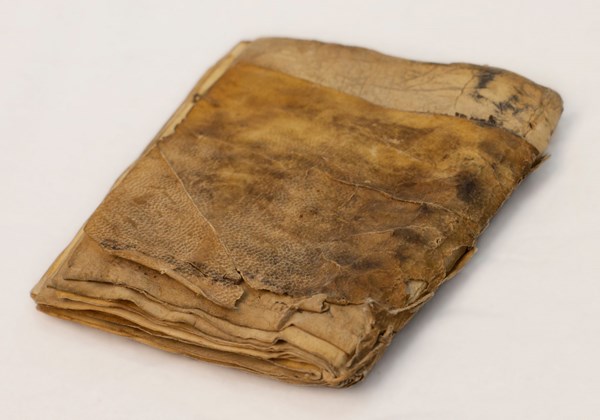 Future D.C. Bible Museum Gets a Major Historic Find
The Green Collection, overseen by Hobby Lobby president Steve Green, houses many of the world's most significant biblical texts and artifacts. In fact, it has so many manuscripts that it has a team of dozens of scholars examining precisely what it has.
Today, Green announced that one of its holdings is "likely the oldest Jewish prayer book ever found, dated by both scholars and Carbon-14 tests to circa 840 C.E." Such a book is comparable to what the Book of Common Prayer is for Anglicans.
"This Hebrew prayer book helps fill the gap between the Dead Sea Scrolls and other discoveries of Jewish texts from the ninth and 10th centuries," Jerry Pattengale, who oversees the Green Scholars Initiative, said in a press release.
The announcement came today at the annual meeting of the Religion Newswriters Association, though research on the book won't be published until late 2014 or early 2015, in a volume titled Early Jewish Texts and Manuscripts. A few years after that, people will be able to see the prayer book firsthand at a (yet-unnamed) Bible museum that will house items from the Green Collection two blocks from the National Mall in Washington, D.C. Green says the museum is on track for an early spring 2017 opening.
Revelations of new archaeological discoveries routinely take place today in the media before scholarly journals, leading many to worry about sensation before scholarship. Previous forgeries make announcements of new archeological discoveries difficult to believe. But Green says both scholars and Carbon-14 tests date the book—a complete codex still in its original binding—to about 840.
At today's press conference, Pattengale said today's announcement is the first of four discoveries the Green Collection plans to reveal this year. In December 2011, Scott Carroll, then director of the Green Collection, suggested on Twitter that one of those announcements could be the earliest known text of the New Testament.
09/26/2013